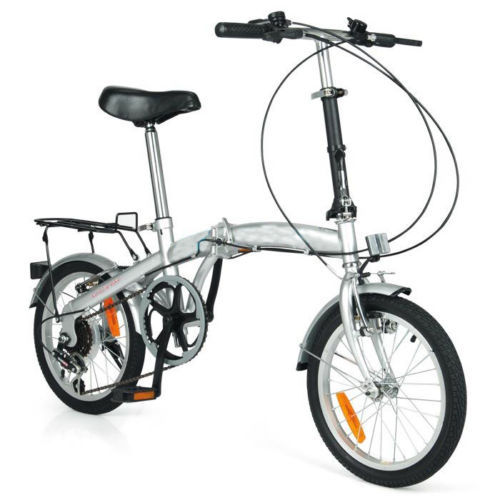 The seatpost of a bicycle is designed to attach the saddle of the bicycle to the seat tube and the main frame of the bicycle. It is used to support the saddle and the rider of the bicycle, as well as being able to absorb shock and help to make the ride as smooth and sturdy as possible.
Aluminium is used as a metal material for seatposts for a number of reasons and is used on a variety of different bicycles for a number of different riding styles.
Auction sites such as eBay offer the chance for buyers to purchase aluminium seatposts at affordable prices that are often lower than those that can be found elsewhere.
This guide aims to take those who are considering purchasing an aluminium seatpost through the various benefits and advantages that come from owning one and using them on a bicycle.
Aluminium Seatposts Are Affordable
One of the major benefits of aluminium seatposts is that it is an extremely affordable material. This is advantageous as there are other materials used in the manufacturing of bike parts that are a lot higher on the price scale, but perform to a comparable ability.
This affordability also means that those who have custom bicycles can concentrate on spending money elsewhere on parts that play a more major role in the performance of the bicycle. Buying an Aluminium seatpost means that a budget for buying bicycle parts can be spread more evenly on the likes of handlebars and suspension forks.
The fact that aluminium seatposts are so affordable is more down to the fact that other forms of seatpost are more expensive. It also does not mean that aluminium seatposts do not perform as well as other forms of seatpost, which will be discussed further on in the guide.
If money and affordability is an issue then aluminium seatposts are ideal. Furthermore, the likes of auction site, eBay are host to a number of used aluminium seatposts, which can lead to an even more affordable price being paid without having to compromise in its quality or condition.
Aluminium Seatposts Are Strong
Despite the fact that there are stronger and stiffer seatpost materials on the market, aluminium is extremely robust in comparison to the price that is paid usually for it, and also when contrasted with other materials that are used to make bicycle posts.
One of the benefits of having a strong seatpost is that it means that the saddle is always secure and therefore the rider of the bicycle is always safe. There are weaker seatpost materials available, such as steel and alloy, which have been known to snap whilst riding, and cause dangerous crashes and injury to the rider. What with some bicycles requiring a certain amount of body weight to be placed on the saddle, having a strong seatpost is of a high importance.
A strong seatpost is also important for the purposes of shock absorption. This is important for types of bicycles, such as road racing bikes and mountain bikes, that require the rider to be as comfortable and stable as possible to enhance performance.
Aluminium Seatposts Are Light
Aluminium seatposts are widely appreciated and celebrated for the fact that they are light. With aluminum generally being a light metal in comparison to others, it is no wonder that it is so widely used as a seatpost material.
Having a seatpost that is light is a great feature to have on a bicycle, and aluminium seatposts provide this. If a bicycle has a light seatpost it lessens the overall weight of the bicycle, which means that the bicycle can be ridden faster and more efficiently. It also gives those who enjoy road racing and mountain bike time trials an advantage, as they can put more effort into other parts of riding. The smallest addition of weight makes a lot of difference, especially at the speeds that cyclists of this ilk ride at.
Just because aluminium seatposts are light does not mean that their performance is affected in any way. That is one of the best features when it comes to aluminium seatposts in that they are strong, stiff, good at absorbing shock and light all at the same time.
Admittedly there are lighter materials available on the market, but they do not have the advantage of being so reasonably priced and suitable for most types of bicycle.
Aluminium Seatposts Are Versatile
In saying that aluminium seatposts are versatile it is meant that due to their beneficial qualities of being light, strong and affordable, they are used in the majority of the many different types of seatpost available. This means that the affordability, lightness and stiffness are spread amongst most cycling styles and bike preferences.
Below is a table, outlining the main types of seatpost that are manufactured using aluminium:
| | |
| --- | --- |
| Plain Seatposts | Aluminium is very much used as a material for plain seatposts. Plain seatposts are those that are used on the likes of courier bicycles and children's bicycles. Plain seatposts are not used on more advanced types of bicycle and are not fitted to certain to types of saddle, as they are only standard in design and do not offer the same amount of support and shock absorption as other seatpost materials. Plain aluminium seatposts are also greater in length than most seatposts, as they are not specialised and they are designed to be able to be fitted and adjusted to a number of different positions. The advantage of this length is that it allows for more multiple riders of the same bicycle as the height of the seat can be adjusted to suit a number of rider heights. |
| Suspension Seatposts | This type of seatpost is used most frequently alongside mountain bike and mountain bike saddles. Seatposts that incorporate suspension techniques are often made from aluminium due to its strength and lightness. Suspension seatposts often contain a suspension technique known as damping, which is a means of lubricating and enhancing the springs that are used in seatposts. |
| Micro Adjustable Seatposts | Micro Adjustable seatposts are fairly fixed once fitted and clamped in. This means that it can only be altered to a small number of positions and no more than one or two inches in height. |
| Pivotal Seatposts | Pivot seatposts are those that are used for BMX's to allow for the seat or saddle to pivot at different angles. This ability to pivot means that they saddle can be altered to match certain requirements for performing stunts or when racing. Aluminium is a preferable material for BMX seatposts, as it is of an adequate strength and robustness. |
Aluminium Seatposts Are Popular
Whilst this may not seem like an obvious benefit, it is for a few reasons. The first reason is that it shows that aluminium seatposts are used by a lot of people, meaning that they are obviously of a high standard.
Secondly, the popularity of aluminum seatposts means that they can be found easily and at prices that adhere to the supply and demand ideal that when there is more of a product available the price is usually lowered.
The popularity of aluminium seatposts also means that they are easily replaceable if they do get damaged or start to suffer general wear and tear.
Buying an Aluminum Seatpost on eBay
If one is convinced by the many benefits of purchasing an aluminium seatpost, eBay is one of the best places to go to ensure that a secure transaction takes place, whilst the price remains lower than if one was to buy from a high street bicycle retailer or specialist online seller.
The way that eBay ensures this is by providing buyers with the buying options to do so. Whilst there is the offer to buy an aluminium seatpost immediately from the site using the Buy It Now option, there is also the chance for buyers to purchase their desired product through an online auction by placing a Bid.
Furthermore, there is also the facility for buyers to put forward their best offer for a product if the seller makes it available. There is a Buyers Tips page on the site that can help the further understanding of how to use these buying options efficiently and sensibly.
To find the range of aluminium seatposts available on eBay head to the Sporting Goods area of the site and choose the Cycling option. Then, choose theBike Components and Parts link before finding the Seatposts filter tab. Make use of the keyword search bar and the filter tabs to personalise the search to suit one's own requirements and sensibilities.
Conclusion
Therefore, the five benefits of buying an aluminium seatpost include the fact that they are light, strong and versatile. Aluminium seatposts are also extremely affordable as well, something that leads to another benefit in the way that they are popular and readily available for purchase.
Their versatility means that they can be found on a number of different types of seatpost, including being widely used for the likes of suspension seatposts.
When buying an aluminium seatpost it is best to read to terms and conditions of eBay, as well as PayPal before finalising a transaction.