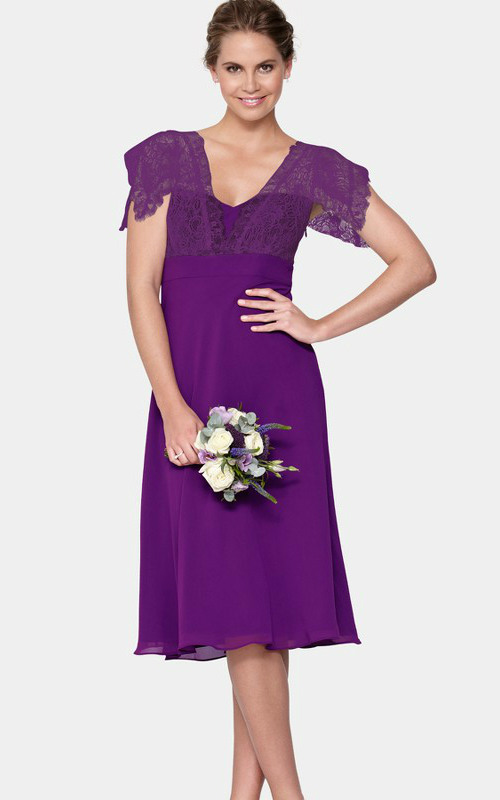 Dressing up and going out for a night at the clubs can be one of the more exciting elements of modern life. With the surge in clubwear that is happening in the marketplace, there are a wide array of fashionable and chic options out there for women to peruse when deciding on an outfit for a club night. One of the most popular subsets of clubwear today is celebrity inspired clubwear dresses, articles of clothing that are designed to reflect the appeal and ethos of a particularly relevant and stylish celeb.
These fun and sexy dresses are created to help women enjoy the true glamour of celebrity life and are manufactured with attention to detail that can have any woman looking ready for a night out at the most exclusive club. This guide takes readers through the ins and outs of celebrity inspired clubwear and highlights five popular celebrity inspired dresses. The guide provides tips to help women find great options for buying these dresses, including details on how to find and purchase clubwear dresses online at the online auction site, eBay.
What is Celebrity Inspired Clubwear Fashion?
Celebrity inspired fashion is a cottage industry within the world of fashion that seeks to create looks that emulate the style choices of the rich and famous. By staying on top of the new trends and watching what the movie starlet, presenter, or musician of the moment is wearing, clothing manufacturers are quickly able to create looks that replicate the clubwear dresses that are peppering the red carpets and exclusive events around the United Kingdom.
Women of any walk of life can leverage these dresses to take on a club persona that is as compelling and dynamic as that of a celebrity. With a range of club dress and mini dress options resulting from this one-of-a-kind approach to fashion, almost any woman can find a look that can help her feel fantastic and emulate her favourite star's style.
Types of Celebrity Inspired Clubwear Dresses
By and large, the more popular type of celebrity inspired clubwear dress is the mini dress. As trends change from moment to moment, there is a large selection of options within this larger category. The following section looks at some of the more popular and pervasive trends in celebrity inspired clubwear dresses within the mini dress category and provides suggestions on how to wear them and accessorise them.
The One Shoulder Dress
The one shoulder celebrity mini dress is a fitted club dress that features one wide shoulder strap, leaving the other shoulder bare. These compelling and dramatic minis can work well for women with broad shoulders. A one shoulder mini does not usually work well with a necklace since the neckline falls on a diagonal, but it can work quite well with an impressive pair of earrings or a large cuff bracelet worn on the same side as the bare shoulder.
The Bandage Dress
Made famous a few years back by many celebrities including Kate Winslet, the bandage dress is an easy look for almost any woman to wear, thanks to its structured design and bandage-wrap style. A bandage dress can feature any number of necklines, including a strapless decolletage, a one-shouldered look, and two cap sleeves with a V-neck or square bodice.
The Cocktail Dress
The cocktail dress is a very refined mini dress that usually features a bit more length in the hem, a very structured bodice, and an elegant silhouette. A celebrity that epitomises this type of inspired clubwear dress is Victoria Beckham. The cocktail dress can add a touch of class to a night out at the club and make a woman a real standout in the room. Ideal accessory choices for this type of clubwear include jewelled bracelets, baguette earrings, and bold, oversized gem rings.
The Contrast Dress
Leveraging bold color blocks that segment the different regions of the dress, the contrast dress is a bold and vivacious choice that has been popular with a wide swath of celebrities. This slimming dress utilises the careful placement of color blocks to streamline a woman's silhouette, helping to create an ideal hourglass and slender look. Graphic accessory pieces, such as ceramic jewellery, can make a great match for this type of clubwear.
The Tunic Mini
The tunic mini dress is a loose shift that typically ends in a very short hem. These blousy and elegant dresses highlight the legs and make for an exciting choice when paired with an ultra-high pair of heels. Women leveraging a tunic style mini should pay special mind to treating their legs well before their night out, making sure that the legs are as smooth and radiant as possible. Tunic minis can feature a variety of necklines including a scoop neck and a one shoulder design.
Finding the Right Celebrity Inspired Clubwear Dress
Women who are interested in wearing a celebrity inspired look out to the clubs should begin by perusing their favorite celebrity and fashion magazines for dresses that appeal to them. Online gossip sites can also be a great resources for spotting new trends and styles. Checking in with favourite celebrities specifically can be a good idea as well. Women should keep a special eye out for looks that accentuate their favourite features or that highlight their favourite colours. When a woman wears a celebrity inspired dress that truly resonates with her own persona as well, it can make her that much more compelling in the room.
Celebrity Inspired Accessories
Of course, no look is complete without the ideal accessories. Fortunately, for women interested in celebrity inspired fashion, a large array of accessories and jewellery is created regularly based on celebrity inspiration. For example, when Angelina Jolie famously wore a pair of emerald earrings to a red carpet event, this type of earrings was quickly recreated for women from any walk of life to wear. Other celebrity inspired items can include shoes, hats, and sunglasses. With the addition of these critical elements to a celebrity inspired look, women can create a truly comprehensive ensemble that accurately reflects the nuance and subtlety of true celebrity style.
Wearing a Celebrity Inspired Look with Confidence
No matter how chic or au courant a celebrity inspired look is, it can only be more stunning if the woman wearing it feels confident in herself. By making careful choices that really flatter her own sense of style and her body type, a woman can exude the confidence it takes to pull of a celebrity look with aplomb. Wearing a celebrity inspired clubwear dress can be about embodying a persona and image, so women should take the time to make choices that can help them demonstrate confidence and a personal sense of style.
Shopping for Celebrity Clubwear Dresses
While the local retail shop may have a range of selections of clubwear dresses that match current celebrity trends, it is usually difficult for offline retailers to deliver up-to-date and wide-ranging selection of the latest celebrity styles. On the other hand, online retail auction sites such as eBay carry more dynamic and comprehensive selections of the newer trends in celebrity inspired clubwear.
Buying Celebrity Clubwear Dresses on eBay
To find a club dress inspired by celebrity style on eBay, you can begin by running a general search for the term "celebrity clubwear dress". This brings up a wide range of options that can give you an overall idea of the looks and styles that are available. If you already have a specific celebrity style in mind, you can try running a search with a celebrity's name included or with a dress description included, such as "one shoulder tunic". The website can also automatically give you related search suggestions when you run your own search, giving you additional options to explore in your search for the ideal celebrity clubwear dress.
Getting to Know the Sellers on eBay
When buying clothing on eBay, it is a good idea for you to get to know your vendors. You can do this by taking a look through their past auctions and reviewing the feedback they have received from other customers. In this way, you can receive assurance about the quality of your experience and purchased items.
Conclusion
Finding and wearing the latest, most appealing celebrity clubwear can be easy for any woman if she leverages the right resources. By staying up to date on the latest fashions, club events, and red carpet affairs, and keeping abreast of celebrity trends, a woman can readily find a celebrity inspired clubwear dress. Staying knowledgeable about trends can also help her find the ideal accessories to match that can in turn make her the star of the dance floor.
For a woman in search of a club dress that incorporates star quality, leveraging eBay is a great option that can yield the results she desires. With its extensive listings of all types of clubwear dresses, eBay is a great tool a woman can use to find a celebrity-style club dress with ease. She can also use eBay to find the celebrity inspired accessories to finish off a look and transform herself into a complete vision of celebrity style.