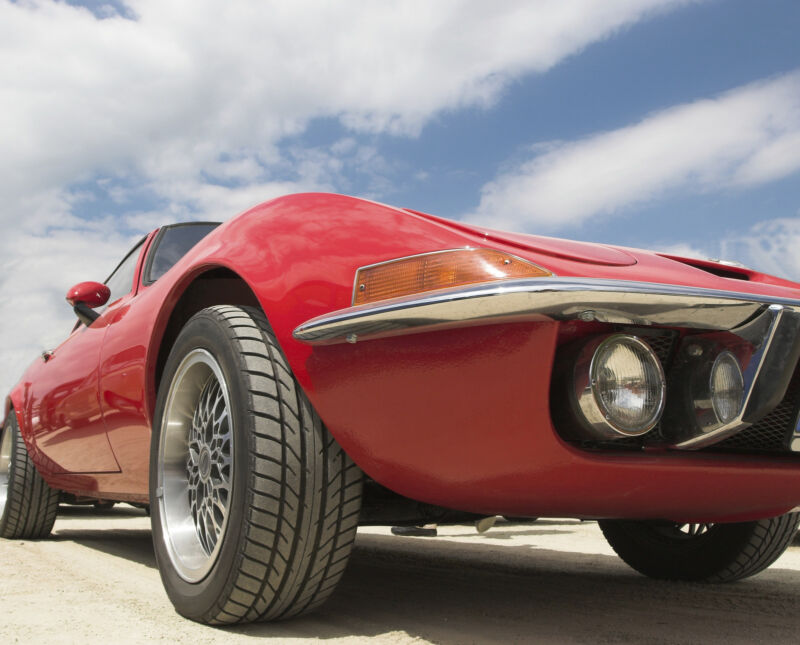 Whether you're a speed demon or a style guru, head out on the open road and put your foot down as we take a look at some of the best classic sports cars that could be all yours.
There's nothing like a classic sports car to stir up feelings of glamour, style and luxury, with their timeless designs appearing alongside big names in everything from iconic movies to glittering photoshoots.

But these machines are not simply about style over substance, they also pack a serious punch under the hood and have even emerged victorious from some of the world's most renowned races.

What's more, the fact that they hold their value for much longer than some of the more disposable motors that clog up our roads today makes them great investments, which may increase in value if they're well maintained.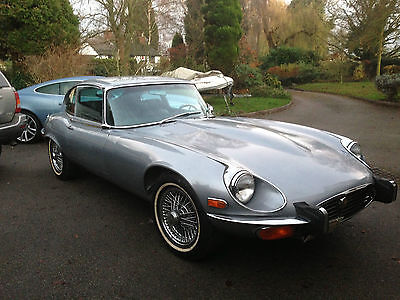 Add a caption
The E-Type was widely considered the most beautiful car in the world
1. Jaguar E-Type
With its long, curved nose and distinctive headlights, the
E-Type
was instantly adored by all when it was first unveiled in 1961.
Even Jaguar rival Enzo Ferrari declared it the most beautiful car in the world and the great and good from all walk of life drove one – including George Best.
Production ran from 1961 and although it finished in 1975, the E-Type still tops polls of the best sports cars of all time.
Finest moment:
Michael Caine drove one of these motors in The Italian Job, though Jag fans the world over had their hearts broken when it was crushed by gangsters.
Engine
3.8-litre XK I6
Power
265bhp
0-60
Around seven seconds
Max speed
150mph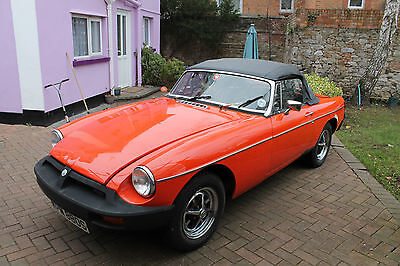 2. MG MGB
One of the most popular British sports cars ever made,
the MGB
sold in almost consistently high numbers from 1962 until 1980.
And it's easy to see why – this droptop is roomy and its well-designed features mean it's still in style today, with collectors snapping them up in their thousands.
With such a long production run, it's relatively easy to find spare parts for an MGB, as the army of devotees around the country will all attest.
Finest moment:
Modified MGBs won racing titles all over the world, winning a Grand Touring victory at the Monte Carlo Rally in 1965 and emerging triumphant in the Nurburgring in 1966.
Engine
1.8-litre B-Series
Power
95bhp
0-60 12.1 seconds
Max speed
108mph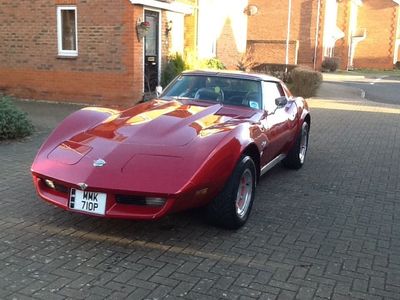 3. Corvette Sting Ray
Back in the 1960s, the
Sting Ray
was the epitome of American cool and alongside models such as the Ford Mustang and the Cadillac Deville is still prized as an example of super-smart engineering.
On the outside, this machine is seriously easy on the eye, with its iconic split rear window and raised wheel arches.
And the interior is similarly stylish and made to feel more like the cockpit of a plane than a car by its big analogue dials, switches and gauges.
Its huge engine is pure American brute force and even holds its own against the more recent Stingray supercar released by Corvette in 2014.
Finest moment:
In 2004, the American magazine Sports Car International named the Sting Ray as the fifth best sports car of the 1960s.
Engine
5.4-litre V8
Power
300 bhp
0-60
5.8 seconds
Max speed
130mph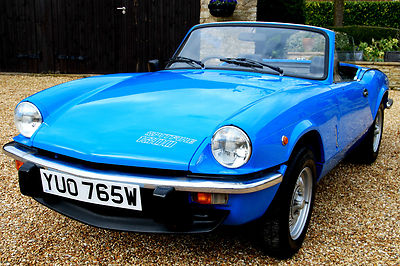 Add a caption
The Spitfire saved Standard-Triumph from bankruptcy
4. Triumph Spitfire
The first ever
Triumph Spitfire
to roll off the production line was recently sold at auction with an asking price of £45,000.
But you don't need to shell out that much to enjoy this little classic of British manufacturing as most will set you back surprisingly little.
It was designed by Italian Giovanni Michelotti and oozes style and sophistication with its swooping body and distinctive chassis and front grille.
Production began at the Standard-Triumph Canley plant in Coventry in 1962 and continued until 1980.
Finest moment:
Sales of the Spitfire helped to save manufacturers Standard-Triumph from bankruptcy.
Engine
1.1-litre I4
Power
63bhp
0-60
17.3 seconds
Max speed
92mph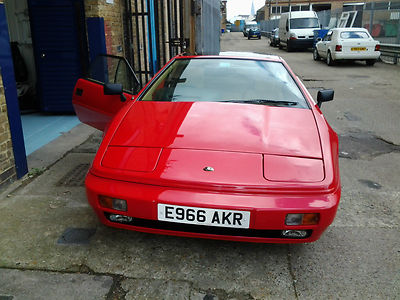 5. Lotus Esprit
Often referred to as Britain's answer to the Ferrari,
the Esprit
became a modern classic almost as soon as it was launched in 1976.
Its streamlined shape is instantly recognisable, as are its pop-up front lights, while the steering and handling are incredibly sharp.
Under the bonnet, the mighty engine has a serious growl, meaning it also has the power to back up those spectacular looks.
Designed by Giorgetto Giugiaro, this was another joint effort from the British and Italians that has stood the test of time like few other motors.
Finest moment:
In the 1977 James Bond film The Spy Who Loved Me, Roger Moore drives a specially modified white Esprit underwater.
This submarine car fetched £550,000 at auction in 2013, though the price was expected to reach as much as £1 million.
Engine
Two-litre type 908
Power
160bhp
0-60
6.8 seconds
Max speed
138mph
Honourable mentions
Aston Martin DB5 – While it's strictly too large to be classed as a sports car, the DB5 still manages to capture the essence of a real racer.And if its killer looks weren't enough to win you over, it's also the car driven by James Bond since appearing in 1964's Goldfinger.
Mercedes Gullwing – Merc's classic stylings get a boost from some awesome gullwing doors – what's not to love?
Ferrari Dino – Add the spirit of the race course to your morning commute with this playful little motor.
Alfa Romeo Duetto Spider – One of Alfa's most popular rides, you'll feel like you're driving through the Italian countryside.
Morgan 4/4 – Launched way back in 1936, incredibly these motors are still being made today.