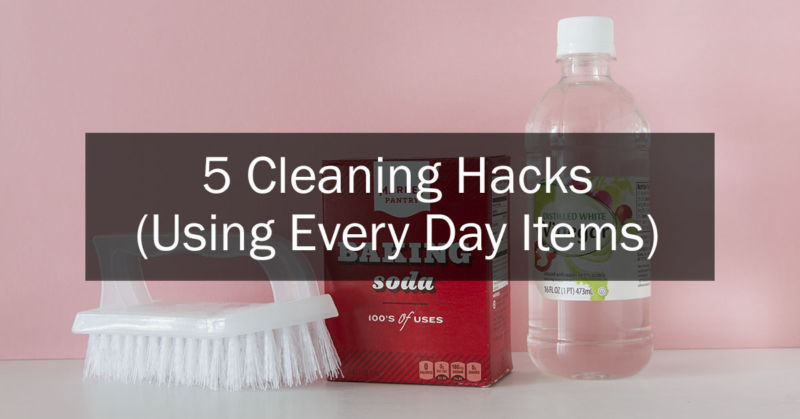 Keeping a clean home has never been easier! If you're not a fan of chemical-based cleaners, rest assured that a range of household items you already have on hand can go a long way in getting the job done. The ideas featured below are also known as cleaning hacks, but some consider them to be essential eco-friendly solutions for everyday issues such as dirty grout and hard-to-reach dust. Could the answer to furniture maintenance be found in your kitchen? Might your sock drawer hold the key to clean mini blinds? Keep reading and discover some helpful hints that just might surprise you…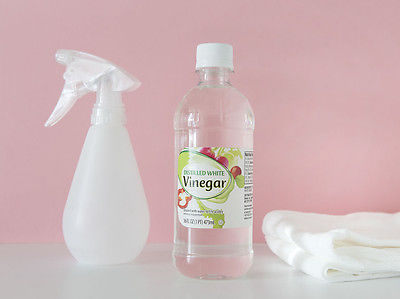 All-Purpose Vinegar Cleaner
Vinegar is a natural cleaner that can be used in a variety of ways around the house. Fill a
spray bottle
with 50% water and 50%
vinegar
, and you have an instant all-purpose cleaner. Countertops, windows and other household surfaces can benefit from a quick vinegar cleaning, and it's particularly helpful and safe for wiping down areas that will come in contact with food (such as the inside of the refrigerator). Note that vinegar is in fact acidic, so certain materials such as granite should not be cleaned with this substance. In other words, do a little research before you spritz!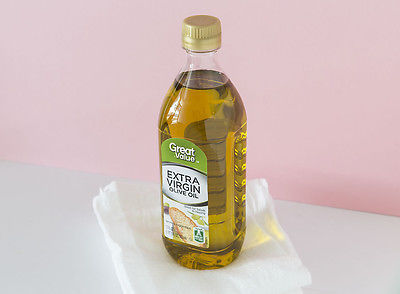 Olive Oil Cleaner and Polisher
Can
olive oil
really be used to clean and polish? Absolutely! In fact, its consistency is perfect for removing items such as paint from your hands. Simply massage it into your skin, give it a minute to soak in, and then rinse with soap and water. Not to mention, olive oil can be used to add shine to stainless steel, and it is helpful in dusting and polishing furniture made from wood. If you are shining or polishing with olive oil, apply it with a
dishcloth
. You can even add some vinegar or
lemon juice
to the olive oil when polishing wooden furniture.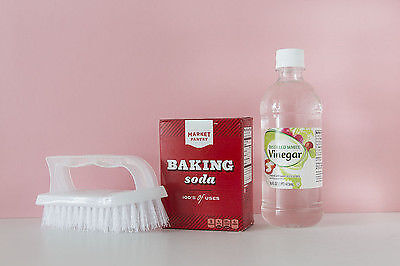 Baking Soda and Vinegar Grout Cleaner
When tile grout gets dirty, you don't have to reach for the harsh chemicals. Try using
baking soda
and vinegar to remove dirt and stains! Start by making a paste of baking soda and water, then applying it to the grout with a
toothbrush.
Now spray a 50-50 mixture of vinegar and warm water onto the grout. You will see some fizzing action, which means that cleaning is taking place! Once the fizzing is subsiding, scrub the grout with a toothbrush or
hand scrub brush
and wipe up the mess with a wet cloth. Are you using baking soda and vinegar to clean floor grout? Try mopping when you're done to remove baking soda residue.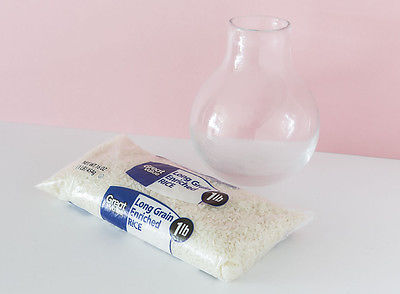 Rice Natural Scrubber
If you're washing a
narrow vase
and you just can't reach down far enough to clean out the bottom, let uncooked
rice
be your helper. There's no need to tolerate water rings! Simply add a scoop of rice and a good dose of warm soapy water to the vase and shake well. If buildup won't come clean right away, keep shaking. Rice + a little bit of physical labour can make a big difference! Some recommend using vinegar along with the rice (instead of soapy water) for hard-to-clean residue. You can even let the vinegar soak in the vase before adding the rice and giving it a shake. Don't forget to rinse the vase well once it's fully cleaned. Now it's ready for a new bouquet!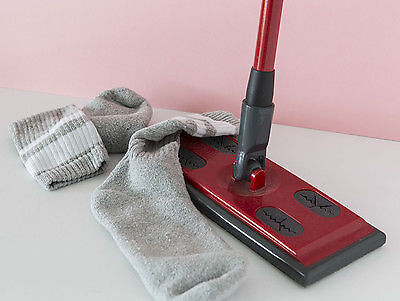 Sock Duster
If you have a sock that has lost its partner, repurpose it as a rag that you can wear over your hand. For one thing, you can use it to polish stainless steel or furniture with olive oil (as mentioned earlier)! In addition, a sock is the perfect dust cloth for those hard-to-reach spots. Try placing the sock over your hand and wiping down the mini blinds. Spritz the sock with a mixture of water and vinegar for extra cleaning power. You can also place a sock over your
floor mop
instead of using cleaning pads. It will work wonders on your floor, and you'll have a use for all those orphaned socks that seem to get lost when you do laundry!