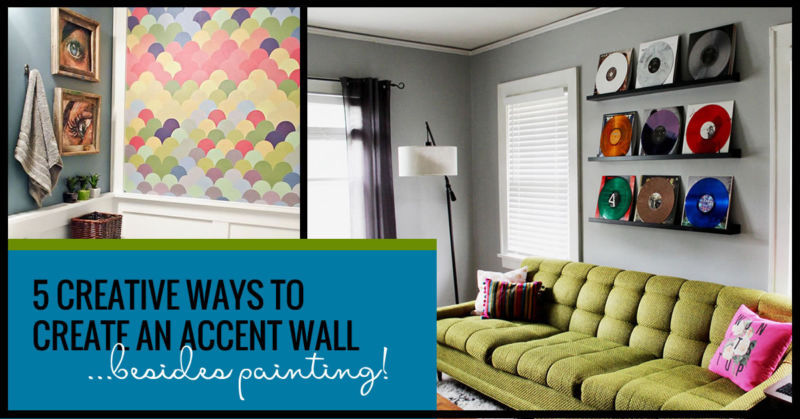 Accent walls can be a great way to break up a room and draw attention to specific areas of your home, but just changing the paint colour of one wall in a room has been done and done again. So if you prefer not to paint, or don't have the option to do so, what else can you do to create an accent wall that's, well, creative? Here are five ideas for creative accent walls to get you started.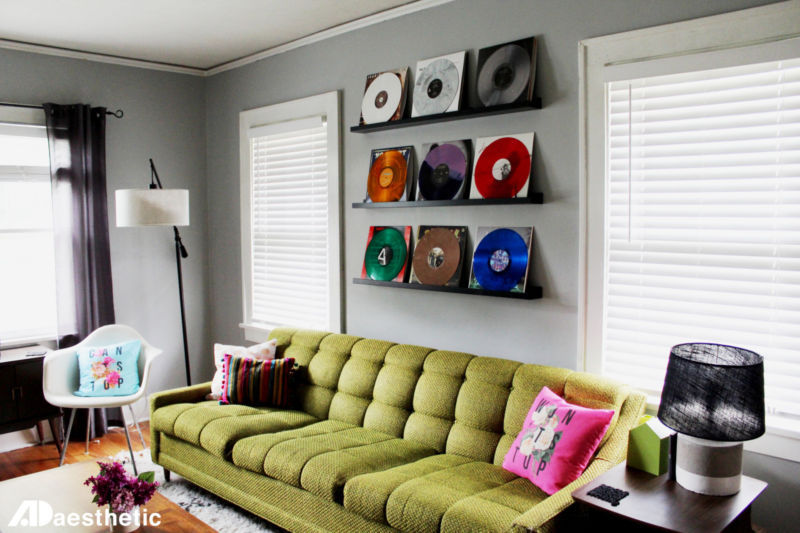 Add a caption
The uniform display of this awesome rainbow record collection makes the whole thing feel like one large art installation
1) Display a Collection
If you're looking for an easy way to create an accent wall, look no further than your own interests. If you have a special collection, putting it on display in a large scale wall arrangement can create a focal point for your room that is unique and beautiful. There are so many
hanging solutions
out there on which almost any collection can be displayed, and if you can't hang the item directly, uniform
rows of shelving
are a nice way to make the collection look organised and cohesive.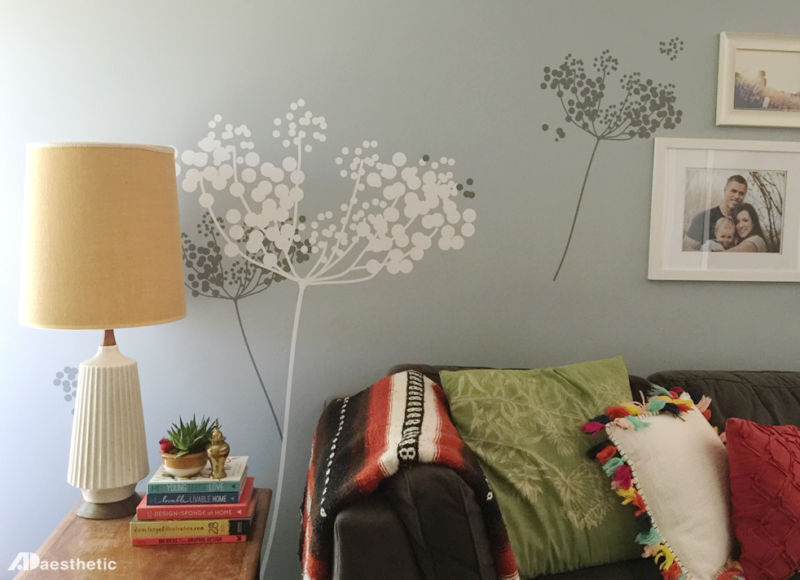 Add a caption
Vinyl graphics frame out the furniture and add visual interest to an otherwise bare wall in this space. (Image: AD Aesth
2) Decorate with Vinyl Graphics
Vinyl wall graphics
are a fantastic solution for renters or those looking to create a focal point in a room without damaging the walls. They're easy to apply, come in any design you can imagine, and remove cleanly when you're ready for a change.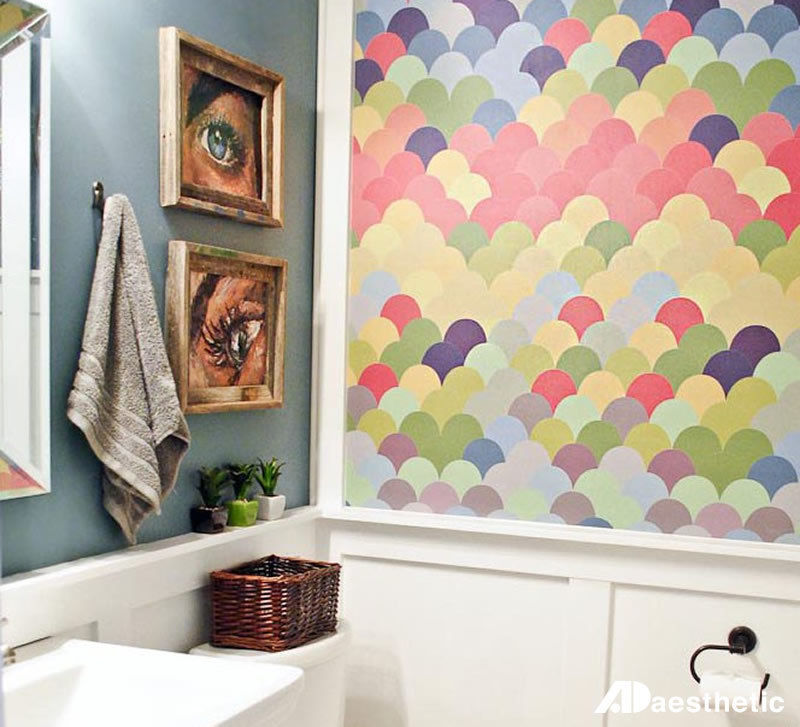 Add a caption
Dramatic wallpaper takes this tiny bathroom from boring to bold. (Image: AD Aesthetic)
3) Go Bold with Wallpaper
Wallpaper
is no longer a thing of the past and can be a bold way to create an accent wall in any space. The pattern options are endless, allowing you to select a design that fits your style and adds beauty to existing decor. There are even many
removable wallpaper options
that are meant to be temporary, so they'll come down more easily when you're ready for a change.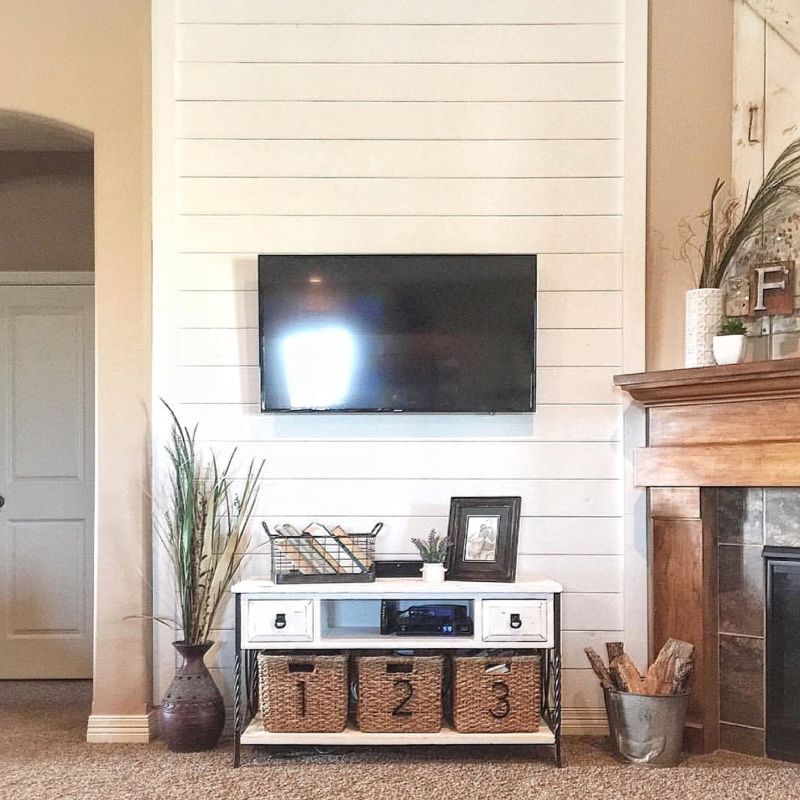 Add a caption
Installing shiplap all the way to the ceiling ensures this wall is not overlooked. (Image: AD Aesthetic via @TheGermanCo
4) Install DIY Shiplap
Shiplap is huge right now, and probably not going away anytime soon. If you're a fan of this look, creating your own shiplap-inspired accent wall isn't as difficult as it may first seem, especially if you have the assistance of a friend and a
nail gun
. It's a great way to make a more subtle accent wall, and incorporate a ton of texture into your space at the same time.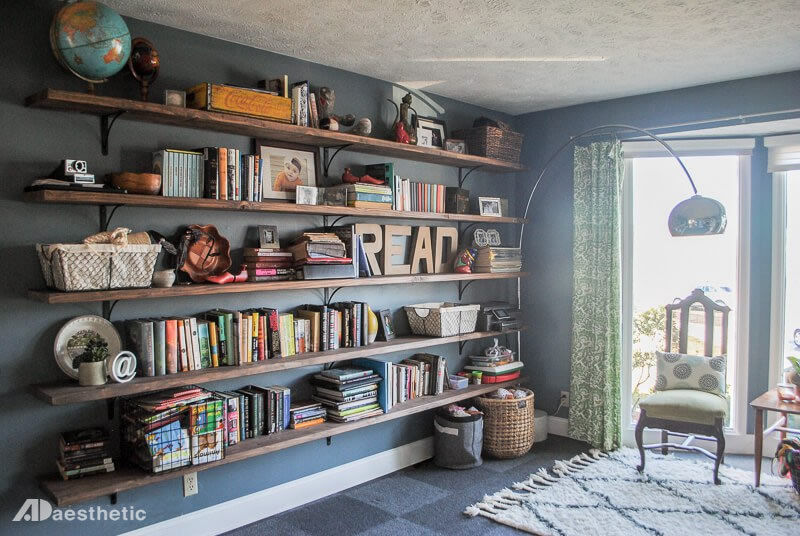 Add a caption
This large blank wall was transformed into an accent wall that is as functional as it is beautiful. (Image: AD Aesthetic
5) Build in storage
An accent wall doesn't have to be just for looks. If your home is lacking storage, try creating a wall of shelving. Simple boards and
brackets
can easily turn into sleek shelving to add function and beauty to a room.