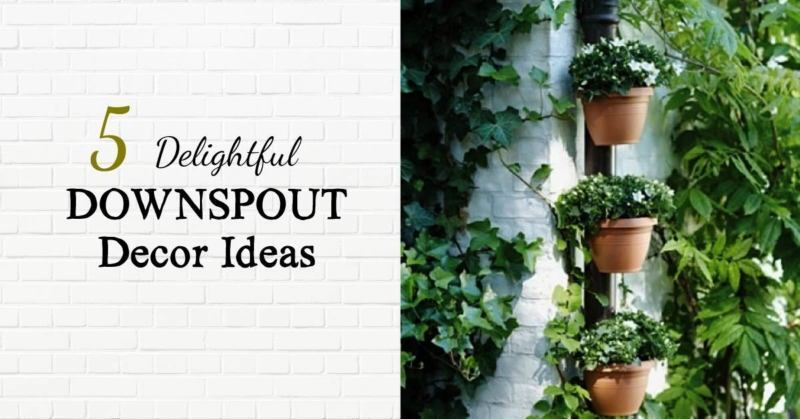 Dress Up Your Drainpipe
These garden decor ideas share ways to dress up and disguise drainpipes along the sides of our homes. While we want them to do the important job of sending rain water away from the foundation, there is no reason why we cannot take the opportunity to make them more attractive.
First of all, be sure that your drainpipes are securely mounted and working properly. If they tend to get clogged with leaves or other debris, consider installing some
gutter guards
to prevent future problems.
If it is permitted where you live, also consider adding
water butts
to collect water for the garden.
The ideas listed below are both decorative and functional. If you need to send the water farther from the house, why not have it spray out the mouth of giant fish or under the belly of a bear?
I will show you some of my favourite ideas.
Classic Fish DrainpipeExtender
This style of drainpipe extender has been around for years. The giant fish not only adds a touch of humour to your garden, but it also sends the rain water farther away from the foundation of the house.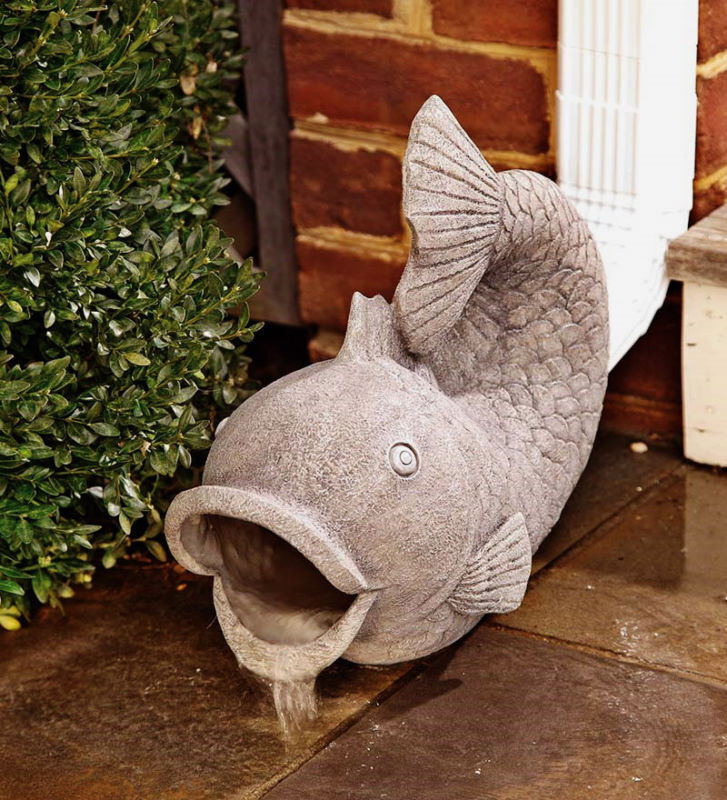 Create a Vertical Garden
This is a really pretty idea for disguising a length of drainpipe next to a wall.

Your drainpipe will need to be firmly in place, of course. These flower pots come with mounts that go around the pipe and grab onto it, so you do not need to put any screws or holes in the pipe itself.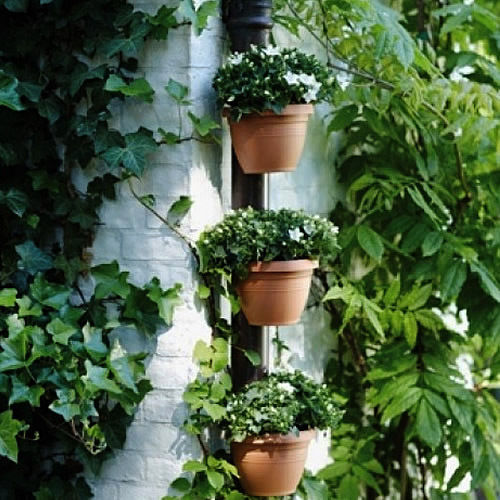 One tip for new gardeners is, save yourself a lot of trouble by simply inserting slightly smaller flower pots into these ones. That way you can plant what you like and change them out easily without any fuss.

Giant Leaf Splash Blocks
Splash blocks can be very helpful in drainage areas where the water tends to pool up too close to the house. They are placed directly below the drainpipe opening, sloping away from the building. Just by sending that rain water a few more feet away, damaging water build-up can be avoided.

I love how these leaf splash blocks combine art and function.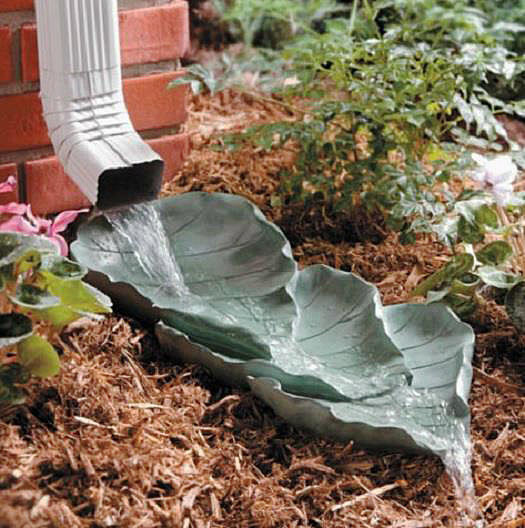 Quirky Animal Drainpipe Extenders
There are all sorts of these drainpipes including gargoyles, frogs, alligators, and bears. Pick a style that suits your garden and have fun with it.

These drainpipe extenders also help secure the drainpipe in place, keeping it steady so the water goes where you want it to.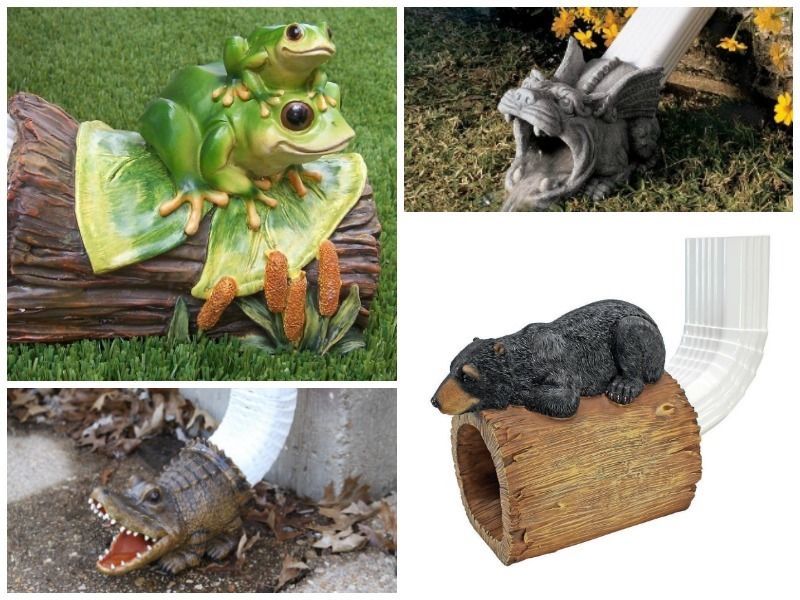 Beautiful Rain Chains
Rain chains
will not help keep water away from your home. They are simply a decoration that looks beautiful as they twirl and spray in the rain.
Choose a location where drainage is not a concern.
It is ideal, of course, if the rain chain is located so you can watch it from indoors as the rain comes down. They really are very beautiful.
These come in all sorts of styles and materials with choices like simple rings, fish, leaves, cups, and little watering cans.
They make beautiful garden art—with or without the rain.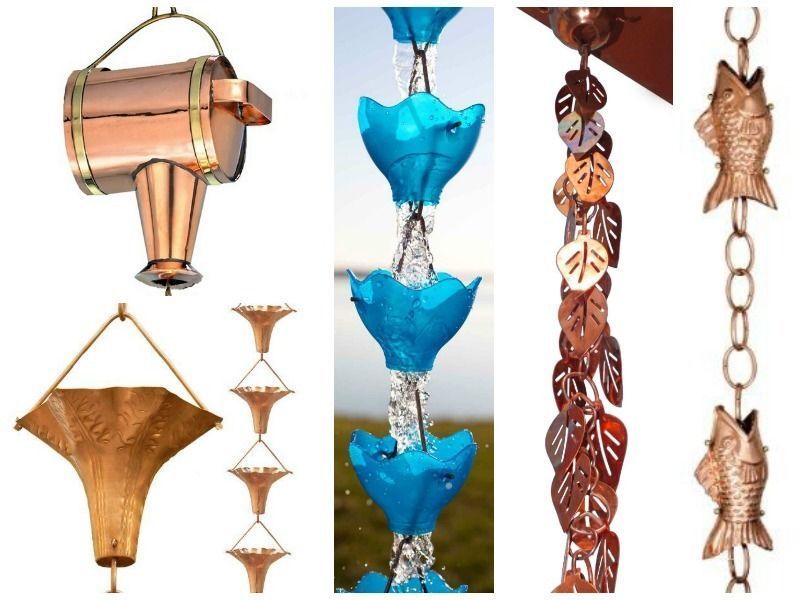 Before buying a rain chain, measure the length you will need. Some rain chains come with hardware that mounts in the gutter or eaves trough and enables the chain to rotate. Otherwise, you may want to buy this hardware separately.

I hope this has given you some ideas for dressing up your drainpipes. It is a fun way to make an otherwise boring part of the garden a little more beautiful.