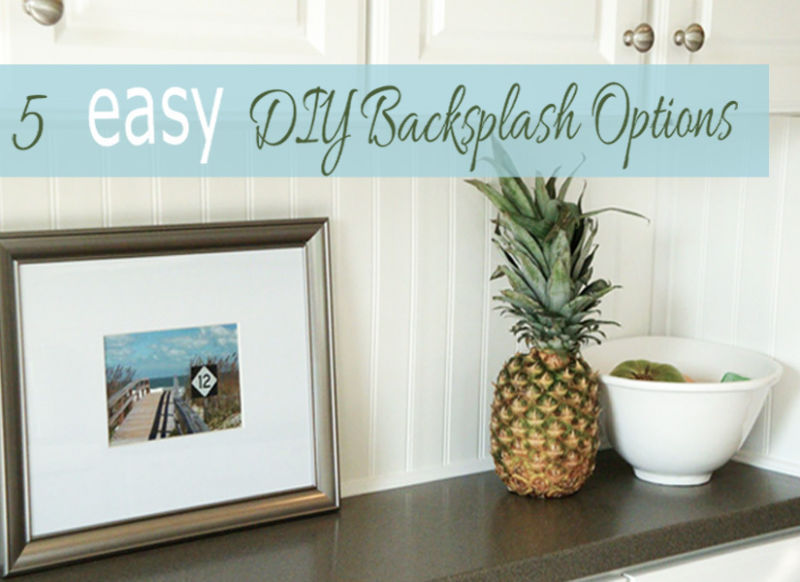 Interior design is all about creating a mood for a space and backsplashes in kitchens and bathrooms are the perfect element to achieve this goal. Backsplashes come in all kinds of colour schemes, materials and patterns. Installing a backsplash can sound intimidating BUT it doesn't have to be. Here are some EASY DIY backsplash tips to add personality to your home, whether your kitchen or bathroom.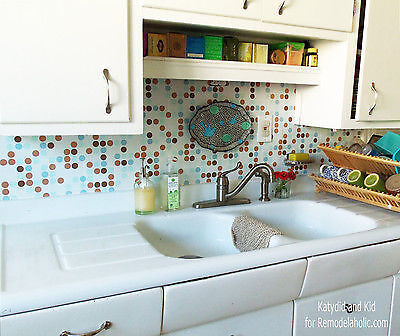 Add a caption
This contact paper was easy to install and adds so much personality to the space. (image: Katydid and Kid)
1. Contact or Wall Paper
Contact paper is inexpensive and only requires measuring, cutting and sticking it to the wall. It comes in all kinds of patterns including faux brick and faux tile patterns. Similarly easy is
wallpaper
which if pre-pasted can be wetted and hung on the wall. So much personality without the heavy expense and elbow grease!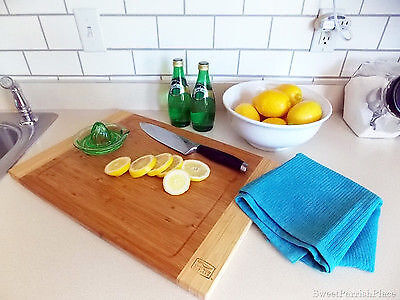 Add a caption
Use a stencil or painters tape to create straight painted faux grout lines.(image: Sweet Parrish Place)
2. Paint or Stencil
If you are looking to save money consider painting a backsplash. There are many who have pulled off the look of a brick or tiled backsplash with just some painter's tape, paint and a paint brush. If you don't feel steady with your hand there are a variety of patterned stencils available which will fully assist you in painting an amazing backsplash. This is such a simple way to add interest to your kitchen or bathroom.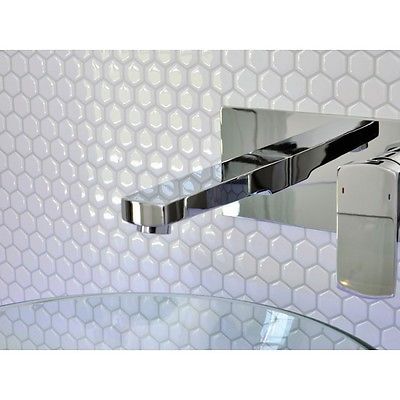 Add a caption
Believe it or not this hexagon tile backsplash is a peel 'n stick version! Click to see more.
3. Peel 'N Stick Tiles or Planks
Did you know there are peel 'n stick backsplash tiles? You cannot get any easier and closer to the real thing then this. Just cut (with scissors no special tools required), peel, and stick and they can be placed over existing tiles too.

Just as easy is the rustic look of a wood planked backsplash. Peel 'N Stick hard wood planks hung horizontally create a very warm and cozy space and are simple to install.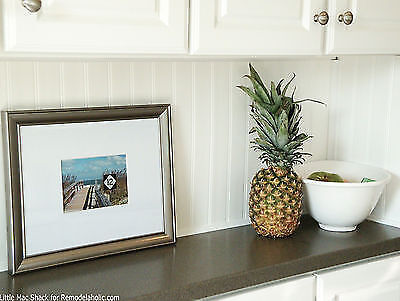 Add a caption
Beadboard is a classic and simple backsplash option. (image: Little Mac Shack)
4. Beadboard
Beadboard is a classic pattern that goes with a variety of styles. It can be cut by a jigsaw to size and then glued over an existing backsplash or nailed to the wall. If you want the beadboard look without the need for tools you can purchase beadboard wallpaper.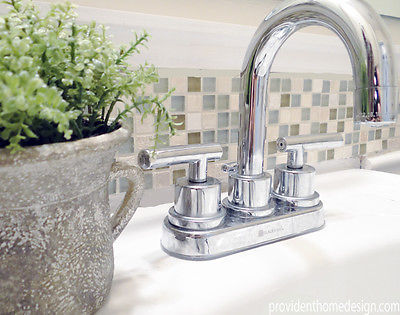 Add a caption
Tiling a backsplash is not as hard as it may seem. (image: Provident Home Design)
5. Go Ahead and Tile
Lastly, contrary to what many assume installing a backsplash with adhesive and grout may sound difficult but really isn't hard. There are lots of great step by step tutorials out there that make it easy to tile a backsplash. So if you are feeling even a little adventurous give it a try.


Backsplashes make a huge difference in creating a kitchen or bathroom that has personality and interest but they don't have to require a huge amount of effort to install. Using just one of these easy DIY backsplash tips will help you create a home that reflects your style and makes you happy.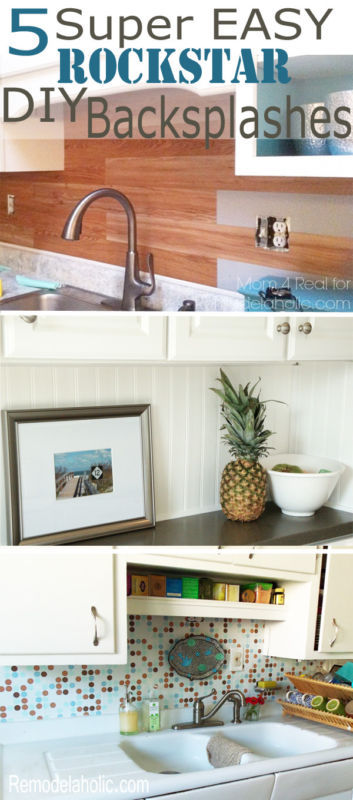 More easy DIY ideas from Remodelaholic
See more beginner-friendly to advanced DIYs on Remodelaholic(.)com, @Remodelaholic on Pinterest, Twitter, Instagram, and Facebook, or here on eBay with articles like these: