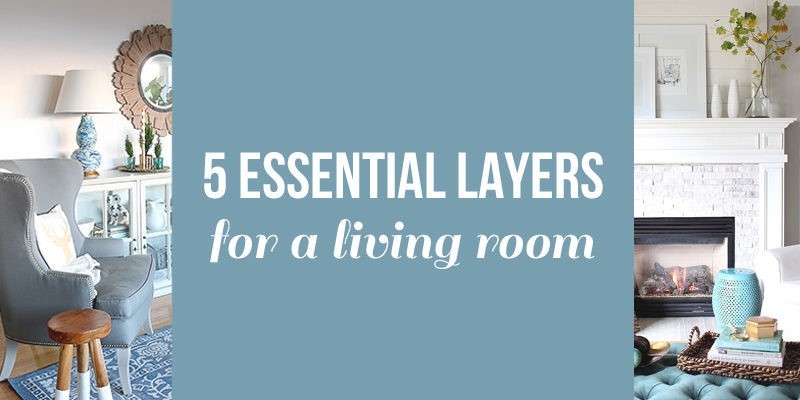 Is your living room a place you love to relax in or entertain? Does it reflect your personality and feel comfortable for your family? If your room doesn't feel right or you aren't sure where to begin to update your space, I recommend you start with these 5 essential layers to build a room you'll love.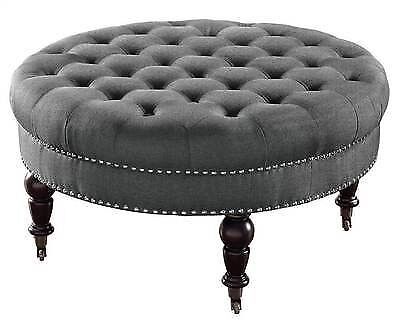 A defined conversation area
Random furniture can help fill a room, but a conversation area needs to be defined carefully to be comfortable. If chairs and sofas are floating haphazardly around the edges of the room, you'll feel a bit uneasy or unwelcome in the room.
So what will define your conversation area? Your living room needs at least three elements to be a place you'll want to spend time: 1) Seating (sofa and chair) arranged in close proximity for conversation 2) A surface to set a cup on (a side table, coffee table,
garden stool
, or ottoman with a tray) 3) Good lighting (at least a
table lamp
or
floor lamp
). Don't worry if you have old or mismatched pieces you aren't in love with, an area rug can pull together what you have set as a defined space for your conversation area.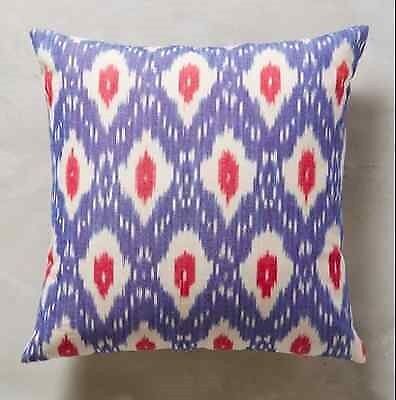 A unifying colour
When a room feels disjointed, it feels uncomfortable. Select a colour to repeat throughout the space to create a sense of flow and unity. You can have many colours in a space, but at least one should be repeated at least three times around the room. A repeated colour will help ground your space, making each part of the room feel pulled together as a whole.
Soft materials
The cosiest, most inviting living rooms have to be comfortable. To create comfort, you'll need to add softness to the room. The obvious way to soften a room is to add plush comfy furniture, but to have a really inviting space, you'll want to add layers of softness in other ways, too.
Add a mix of
throw pillows
on the couch, a cosy blanket draped over the sofa or tucked in a basket and a rug. Texture can also help create a sense of softness. Perhaps add some of your favourite books on a nearby shelf or stacked on the coffee table.
Window treatments will also soften a space, so hang curtains or roman shades or bamboo blinds. Warm lighting from table lamps or even
string lights
can soften the mood of the room and make a space extra cosy, too.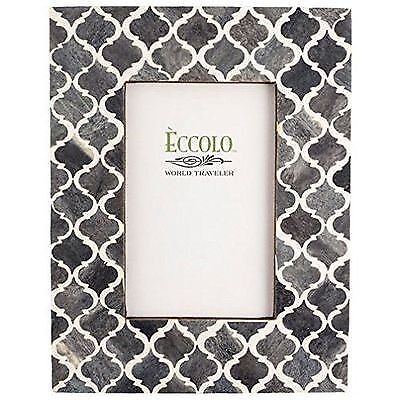 A pop of personality
A room won't be as welcoming or feel personal if there is no sign of the people who live there. What makes your room unique and authentic to you? Don't make your room a cookie cutter of what everyone else does or settle for a department store look. Mix things up! Give your room your own personal spin. Let your personality shine. Displaying bits of your history, things you love and special family memories will make your room warm and inviting to everyone who enters. Add framed family photos or mementos. Find a creative way to display a quote, word or verse that is particularly meaningful to you. Add a bold colour scheme, a unique pattern, quirky accessory or a statement piece that can show off your personality.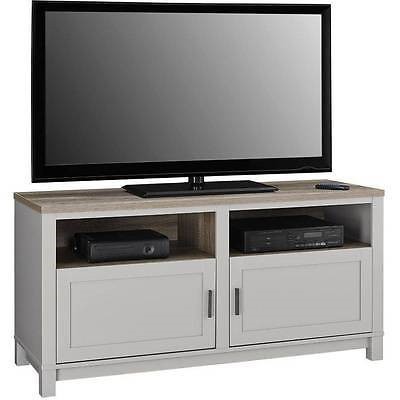 White space
No matter what your personal style is, every room needs a bit of white space. Having white space doesn't mean you don't have stuff, or that you have to be a minimalist, it just means you intentionally create room to breathe and appreciate what you do have. You can still love colour, art, patterns and any style of furniture or amount of accessories. You can still be surrounded by happy chaos. White space can be created with a clear surface, an empty wall that allows your eye to rest or by simply creating a sense of order with what you have in a room.

For more decorating ideas, you'll find lots of inspiration at The Inspired Room blog. A truly comfortable and inviting room won't come together in a day, but with the right layers, you can have fun designing a space you'll really love!