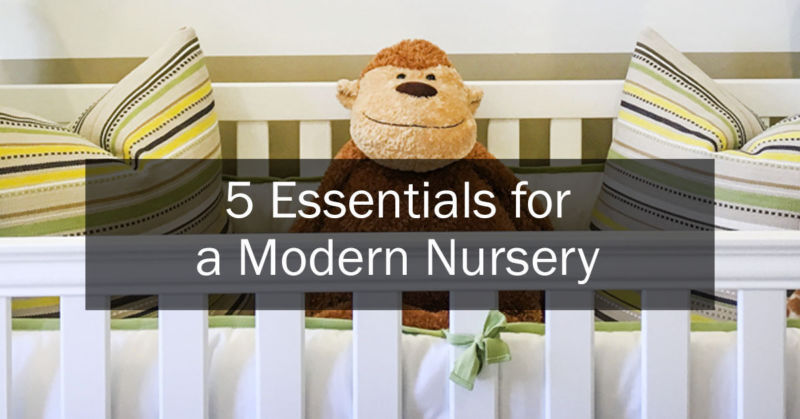 When it comes to designing a modern nursery, the key is finding the right balance between practicality and style. If you're short on space, start by determining the essentials, then add in extras as your interior allows. Whether your nursery is an expansive room or a small shared space, read on to discover a collection of items that will ensure you have what it takes to care for your little one. Bonus points if you make Eco-friendly choices and put it all together with creative flair!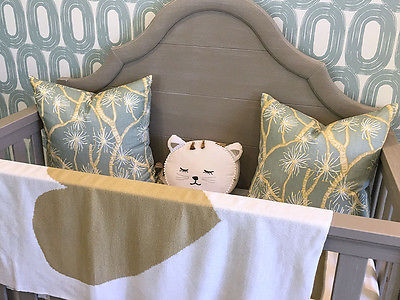 Sleeping Space
While at first your baby may be sleeping in a cradle or a bassinet in your room, make sure the nursery is equipped with a cot. You might even design the layout of your nursery by starting with the placement of the
cot
. There are plenty of options to choose from, and some parents seek out Eco-friendly cots crafted from solid wood or finished with no-VOC paint. Choosing a firm mattress for your infant is also important. Whether you select the foam or the innerspring variety, there are organic options at the ready for parents who wish to take that extra step.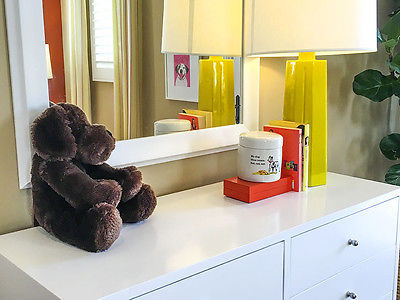 A Dresser and Changing Station
You will need a place to store your little one's clothing, as well as a place to change your baby's diaper. Many people use the
dresser
to stash items such as
baby blankets
,
burp cloths
and diaper supplies, in addition to clothes. For a modern touch, opt for a sleek dresser with clean lines. A dresser that can double as a changing table is a popular furniture choice for small-space nurseries. Add a changer top and a
changing mat
to the top of the dresser, and you now have a place to diaper your baby. For your child's safety, make sure that nursery furniture is secured to the wall.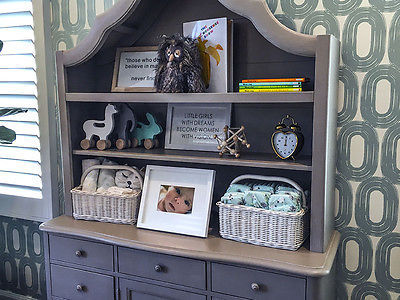 Shelving and Storage
Other key nursery furnishings include
shelving
for books and toys, as well as storage bins. Open shelving is a popular choice, as it provides easy access, as well as a place to display toys and other items that double as décor. Some parents place felt or canvas bins on shelves to wrangle items such as stuffed animals. These bins often have handles so you can pull them out as needed.
Woven baskets
and floor bins are other options for storing toys and supplies.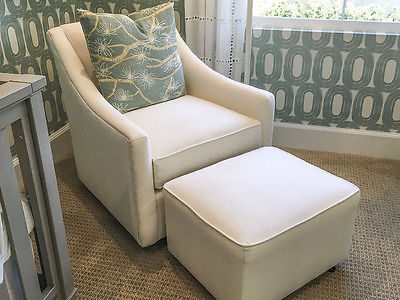 Rock-A-Bye Baby
A place to sit while spending time with your baby is obviously a necessity, and many parents choose seating that rocks and soothes little ones. A
rocker
is also ideal for enjoying moments such as reading books with your baby. Some parents opt for a glider that easily slides back and forth. Today's rockers and gliders are super comfy, a big leap from the typical wooden rocking chair. Many look just like regular armchairs you'd have in a living room. As you shop for the perfect piece, think about what is truly important to you in terms of comfort. Is an ottoman necessary? Are you hoping for an item that reclines? If your nursery isn't large enough to hold a rocker or a glider, you can always enjoy its benefits in the living room!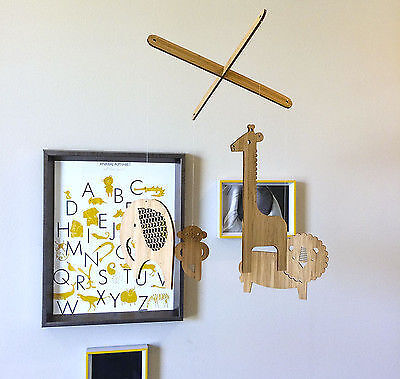 A Modern Mobile
A
mobile
adds a whimsical touch to the nursery, and it's a great way to showcase a dash of modern design. Most importantly, mobiles soothe and entertain your little one at key times such as diaper changes or late-night crying sessions. But what features should you pay attention to as you make your selection? Consider how you will hang your mobile. You can hang it from the ceiling, but there are also mobiles that attach to the cot for your convenience. Also ask yourself how important it is that your mobile play music, move on its own, or include lights.