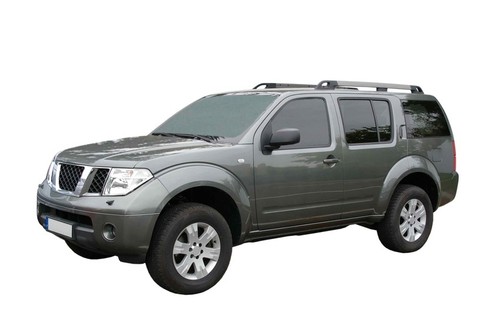 Known for their style, safety, and quality, Nissans are considered excellent family cars. Nissans are also known for their reliability, so purchasing a Nissan usually means purchasing a car that lasts. With the wide variety of vehicles manufactured by Nissan, finding the right car for your family is simple. Nissan offers cars, trucks, minivans, and estates so every family can find a vehicle to fit their needs.
Nissans can be purchased new or used from a car dealership, or online using eBay. Because of the large number of sellers on eBay, prices on vehicles are competitive and reasonable. eBay also allows you to search for, research, and compare vehicles from the comfort of your own home, without having to deal with untrustworthy car salesman. When choosing a Nissan for your family, there are five main things to consider to ensure that you choose the best vehicle to match your family's lifestyle and budget.
Consideration 1: Determine the Condition of the Vehicle
One of the first things to consider when purchasing a car for your family is whether to buy a new or used car. Although new cars are generally more expensive, you must be sure that the the car is in excellent working condition. New vehicles oftentimes also come with a manufacturer's warranty, which covers the cost of repairs, replacements, or other services. However, since the car is brand new, the likelihood of the vehicle having problems is fairly low, so many people do not even take advantage of the warranty. Aside from cost, the downside to purchasing a new vehicle is the depreciation factor. As soon as you drive the new car off the lot, the value of the car drops significantly. However, if you are planning to keep the car for a while, depreciation is less of an issue.
Pre-Owned Nissans
Many Nissan vehicles can also be purchased used, or pre-owned. Pre-owned vehicles are oftentimes more affordable than new cars, and can be just as reliable. Before purchasing a used car, it is important to check the vehicle's history report, which can be found online as well. The vehicle's history report shows the vehicle's past maintenance, repairs, or damage. When choosing a used car, it is best to choose a car with a clear history report and low mileage. Some newer pre-owned vehicles may still be under the manufacturer's warranty, which transfers to the new owner when the car is sold.
Consideration 2: Choose the Best Type of Vehicle
When choosing a Nissan for your family, you have to decide which type of vehicle best fits your family's needs and lifestyle. Minivans and estates have more room for bigger families and carpools, while coupes and saloons are more gas efficient. When choosing a type of vehicle, consider size, safety, and gas mileage in order to find the best vehicle for your family.
| | | |
| --- | --- | --- |
| Type of Vehicle | Benefits | Drawbacks |
| Coupes/Saloons/Standard Cars | Safe, small to midsize, good gas milage | Does not fit more than five passengers |
| Estates | Safe, spacious | Low gas mileage |
| Four Wheel Drive/4x4 | Safe, good for bad weather or rough roads, spacious | Low gas mileage |
| MPV's | Safe, spacious | Low gas mileage |
| Pickups | Ideal for transporting large objects | Low gas mileage, small cabin space |
| Sports Cars | Sleek, fast | Low gas milage, small cabin space, less safe than other vehicles |
| Minivan | Safe, spacious | Low gas mileage |
Nissan offers many different models of each type of vehicle, so by understanding the benefits and drawbacks of the different types, you can find the right model for your family.
Consideration 3: Consider Fuel Economy
Although larger vehicles such as minivans or MPV's have lower gas mileage compared to standard cars, there are vehicle options made for better fuel economy. Hybrid or electric vehicles run on strictly electricity, or electricity and gas, which significantly saves you money on the overall cost of fuel. Although theses types of cars are initially more expensive than standard petrol or diesel vehicles , they save money over time, and are much better for the environment. Nissan is known for their green vehicles, so there are a few different models to choose from when purchasing a hybrid or electric Nissan model.
Another way to get better fuel economy is by choosing a vehicle with a four cylinder engine as opposed to a six or eight cylinder engine. Vehicles with four cylinder engines generally get better gas mileage than those with larger engines, and have little differences in terms of performance. Larger engines are optimal for those looking for more speed and horsepower, but are less important when looking for a family vehicle geared around safety and reliability.
Consideration 4: Determine Financing and Cost
Since purchasing a vehicle is a large investment, it is best to plan and set a budget before making a purchase. When purchasing a vehicle, consider the amount you are able to use for a down payment, monthly payment, insurance, and fuel costs. After the down payment is deducted from the cost of the vehicle, you can determine what the monthly payment would be over different periods of time. Paying less per month for a longer period may be ideal for a monthly payment, but with high interest rates, you may end up paying more over time.Vehicles paid in full eliminate the need to pay interest, which is the most cost effective way to purchase a vehicle, but is not always possible. The larger the down payment, the less you end up paying in interest over time.
One way to save money when purchasing a vehicle is by purchasing a pre-owned vehicle. If the vehicle is in good condition with low mileage, purchasing a pre-owned car usually is not much different from purchasing a new car. However, older pre-owned cars or cars with previous damage may have more problems down the road and may require expensive repair costs. It is best to look for a used car with a clear history report and low mileage from a trustworthy seller. If you have your heart set on a new car, basic models of vehicles are usually less expensive than vehicles that come with all of the bells and whistles.
Consideration 5: Find a Trustworthy Seller
When purchasing a vehicle, it is important to find a trustworthy seller in order to ensure that you are getting a good value on a reliable vehicle. When considering a vehicle, make sure to get to know the seller before making a purchase. When shopping on eBay, you can get to know the seller by checking the seller's detailed customer rating. A seller's detailed customer rating shows ratings and feedback from customers that have purchased something from the seller in the past. eBay Top-rated sellers are those with the highest number of positive customer ratings, so you can be sure you are buying from a trustworthy seller.
Sellers can also provide clarification about questions or concerns you have about the vehicle. Never hesitate to ask if you need more information about the vehicle. When you are purchasing a car, you should always go inspect and test drive the car before making a purchase. Pictures do not always tell every detail, and before purchasing a vehicle, it is important to make sure you like how the car drives. Trustworthy sellers would never have a problem allowing prospective buyers to come look at the vehicle, so beware of those who are hesitant to respond to questions, or refuse to let you test drive or inspect the car prior to purchase.
How to Purchase a Nissan for Your Family on eBay
With the numerous different vehicles for sale on eBay, it is easy to find the right Nissan for you and your family. eBay makes it easy to compare different vehicles side-by-side, to see the differences in price, mileage, and other features. To begin your search on eBay, you can start with the use of keywords in the keyword search bar located on any eBay web page. If you already know the make and model you are looking for, you can search the specific vehicle, such as ' Nissan Micra'. To browse different models of a specific type of car such as MPVs, you can use a broader search term such as ' Nissan MPV'.
eBay also makes it easy for buyers to find what they are looking for quickly and easily with user friendly search tools. After searching for a make or model of a vehicle, you can narrow down the results even further by mileage, transmission, fuel type, colour, or other factors. Buyers are also able to set their price maximum when shopping on eBay, so they do not have to waste time searching through vehicles that are priced outside of their budget range.
Conclusion
Whether you are looking for a spacious MPV, or more of a fuel efficient car, Nissan offers many different models to fit your needs. By taking into account the different considerations for purchasing a Nissan for your family, you can choose a vehicle that is safe, reliable, and stylish. Aside from safety and style, there are other things to look for when choosing a vehicle.
When searching for a family car, make sure to check out the vehicle's features before making a purchase. Four wheel drive may be helpful for those who live in areas with harsh winters or rough roads, and features such as rearview cameras or navigation may be helpful as well. Additional features do tend to hike up the cost of the vehicle, so stick to the basics when shopping on a budget. Even with a small budget, eBay makes it easy to find the best vehicle for you and your family.