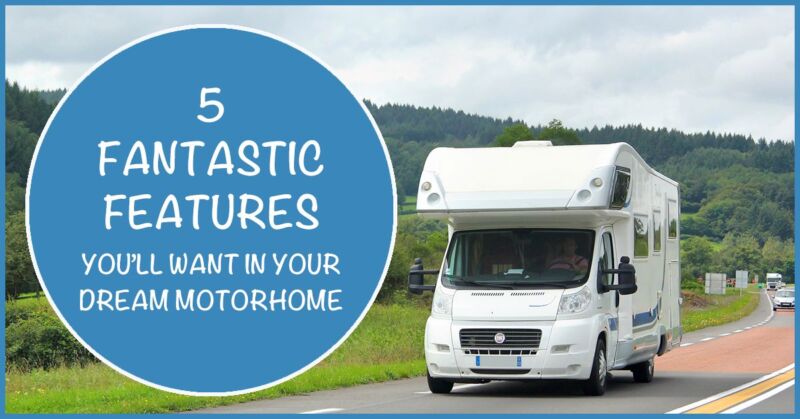 There's surely nothing better than having your very own mobile hotel parked outside your house, ready to take you wherever you want whenever you fancy? And, with the latest luxury features that top-end
motorhomes
can now come equipped with, it really does feel like you are driving around in your very own five-star suite. Here's what you need for all-out indulgence.
1. A Parking Space
There are times when you don't want to drive your bulky motorhome through, say the narrow streets of Nice or into central Florence. No problem, you can just take your little runner-about or even your two-seater convertible roadster along for the ride instead, you've stored it in its garage under the floor space - a hydraulic loading system enables speedy removal.
2. An Instant Extension
At the press of a button in some motorhomes you can increase the size of your living space by over twenty per cent. Known in the trade as a 'slide-out', this feature means that an external wall expands outwards to create an extra bedroom, playroom or just hang-out space. How cool is that? An extension that doesn't require planning permission, a Party Wall Award or getting the builders in!
3. Out of This World Interior Design
It is possible to let a top interior designer loose on your motorhome and create an interior that would put that of a luxury yacht to shame. In the kitchen, opt for sleek, handleless units; an island; granite worktops; a
dishwasher
;
fridge
;
freezer
; and, a top of the range
oven
. Whilst parquet floors, leather sofas and a designer dining suite can feature in the living space, the bedrooms can have the look and feel of a boutique hotel room with roomy double beds, walk-in wardrobes and thick pile carpet; and, of course, ensuite bathrooms, decorated with sumptuous mosaics and fitted with gold-plated taps and waterfall showers.
4. A Multimedia Entertainment System
To enable you to catch up on all your favourite shows and movies, see to it that a screen pops out of the foot of every bed and slides into view on the wall of each of the living spaces. Install a surround sound automated music system to make it possible to cook to Beethoven whilst your guests are chilling in the guest room to jazz.
5. The Facility to Blow Hot And Cold
Gone are the days when your motorhome turns into an oven as soon as the sun peeps out and an icebox as soon as the leaves start to fall. To make the most of your RV and to be able to drive it all over Europe in the peak of summer and the depths of winter, you want air-conditioning and a reliable heating system. It's the only way to guarantee year-round use. And, by opting for a motorhome with
solar panels
you won't have to constantly hook up to a power supply to reap the benefits.