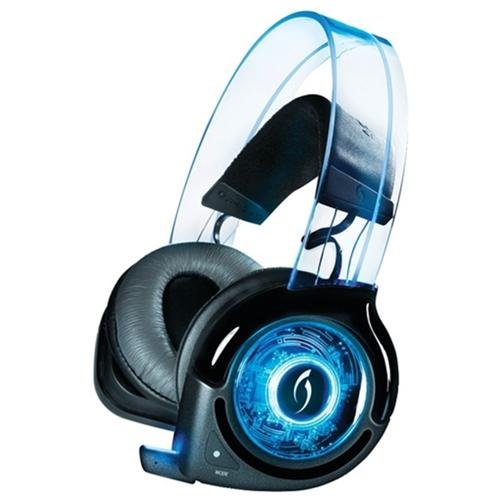 One of the coolest things about video games is how realistic they can be. Simulation games, in particular, transport the gamer into a virtual world where they live the life of a warrior or other hero. They are especially realistic because of top-notch graphics and a first-person point of view for the player. One of the most essential aspects of enjoying a perfect simulation game is the realistic sense of sound coming from the game. This is why owning a good headset is so important for those who play simulation games. A good headset is comfortable to wear, easy to use, and produces such divine sound quality that the gamer can play for hours and forget that the game is not real.
Good headsets for simulation games do not have to be incredibly expensive either. They can be purchased in brick and mortar gaming stores or online using websites like eBay. The best headset is not always determined by the lowest price or the most features. Knowing which features to look out for helps shoppers find the right headsets for their needs.
5 Key Features
Because simulation games are intended to create a virtual reality for gamers, everything about playing the game should look, feel, and sound realistic. That is where a good headset comes in. Knowing which headset features tend to hold the most importance with gamers helps shoppers find good headsets among the multitude of video gaming accessories.
1. Sound Quality
The main purpose of a gaming headset is to better hear the sounds in a simulation game. The quality of sound that the headset generates is obviously an important feature, possibly the most important feature. Before purchasing headsets, shoppers should understand the quality that is available with today's technology. There are three main types of sound quality that can be found in headsets:stereo,5.1 surround, and 7.1 surround.
Stereo is the most basic type of sound output for gaming headsets. This type of sound output splits the audio into the left and right channels for an even distribution of sound. This is the most common option and is found on many affordable headsets. While the quality of sound may be very good on some stereo sound headsets, the fact that they only have two available audio channels limits the depth of sound that is essential for simulation games.
5.1 surround sound is used by the Xbox 360 and PlayStation 3. This type of sound uses five different channels for sound output, so the sounds from the simulation game are more immersive than simple stereo sound. In addition to the five channels, 5.1 surround also uses a subwoofer to emphasise the bass sound for more realistic sound distribution. The use of the bass channel makes the movements of the gamer's player seem more realistic because the sounds that surround the gamer move around him or her like they would in real life.
Much like the 5.1 surround sound, 7.1 surround audio offers the same five audio channels, plus two additional rear channels on the left and right for an even more enhanced simulation gaming experience. Not all games are designed with 7.1 surround sound capability, but a 7.1 surround sound headset still breaks the sound down into seven channels for improved sound.
2. Easy to Use
Besides sound quality, an intuitive design for the headset is important. No one wants to be busy with a video game controller and also have to deal with figuring out a headset. Because of this, video game headset manufacturers care about the easy setup and use of their products. While most gaming headsets are designed with this in mind, some headsets do it better than others.
3. Comfortable Design
On top of an intuitive arrangement in its design, the headset should also be comfortable to wear. Many gamers like to be lost in simulation games for hours, and wearing a headset should feel like a second skin when entering this alternate virtual universe. Not all headsets are designed for ultimate comfort, and sometimes shoppers have to trade an inexpensive price for a more luxurious feel. Besides the design, comfort is also dependent on the materials used to make the headset. Some have basic foam ear muffs, while better designs use faux leather or velour over the padding.
Part of a comfortable design also depends on the connection method of gaming headsets. Many have to be connected with wires, such as USB cables,RCA cables, or 3.5mm auxiliary cables. Others offer a wireless option that allows the gamer to move freely and not feel confined to sitting right in front of the game console or computer. The wireless feature is preferred for simulation games for a more realistic experience.
4. Volume Control
Headsets vary in the differentiating features that they offer the gamer. One of the most important features to look for is the volume control feature for players. Surprisingly, not all gaming headsets offer users the ability to independently control the volume from the headset. The lack of such a feature leaves volume control to the game, the computer, or the television. When playing simulation games, being able to adjust the volume is necessary for an overall improved gaming experience.
5. Affordable Price
As with every purchasing decision, finding the ultimate headset for simulation games depends on how much one is willing to spend on the video game accessory. Some people are willing to spend high amounts for the best products, while others do not have that kind of budget for a hobby. Whatever one's personal budget, there are headsets available in every price range. It is comforting to know that the quality of a headset is not necessarily correlated with the price tag of the product. Perfectly good headsets for simulation games can be found at relatively inexpensive prices. Finding such a good deal, however, does require some research. Fortunately, knowing the different features to look for in gaming headsets helps with this step.
Headset Comparison Based on These Five Features
Not all headsets are created equally. Some expensive headsets, for instance, excel in only one area, such as sound quality or comfort, while more affordable options do well in several areas. Knowing which models stack up well in comparison to other models in these categories is helpful when buying headsets for simulation games.
| | | | | | |
| --- | --- | --- | --- | --- | --- |
| | Sound Quality | Easy to Use | Comfortable Design | Volume Control | Affordability |
| | 7.1 Surround | Good | Good | Good | $$ |
| | 7.1 Surround | Good | Excellent | Good | $$$ |
| | 7.1 Surround | Excellent | Excellent | Excellent | $$$$ |
| | 5.1 Surround | Good | Good | Good | $$$ |
| | 5.1 Surround | Excellent | Excellent | Excellent | $$ |
| | 7.1 Surround | Excellent | Good | Excellent | $$ |
| | 7.1 Surround | Excellent | Excellent | Excellent | $$ |
| | Stereo | Excellent | Good | Excellent | $ |
| | Stereo | Excellent | Good | Excellent | $ |
Not all gamers need the highest quality headsets for simulation games. Even those with the budget for the most expensive headsets can still save a lot of money by doing thorough research into the capabilities and features of various headset models.
Buying Good Headsets for Simulation Games on eBay
Finding a good headset is important in order to get the most out of playing a simulation game. Good headsets need to have good sound quality, independent volume control, a comfortable and intuitive design, and an affordable price. Finding good headsets at a great price is easier than you might think when using eBay. The online website offers a global database where gamers from all over the globe can buy all the equipment and games they want, typically at cheaper prices than what can be found in stores. Shoppers can use the search box found on every page on eBay by inserting keywords like 'simulation game headsets' or ' 7.1 surround headset'. With one click, all the relevant search results appear within seconds, and you can then filter results by specifying a price range or preferred manufacturer.
Because the quality of a gaming headset depends on the condition of the video game accessory, it is important that shoppers thoroughly research the reputation of sellers on eBay by looking at the feedback left by previous customers. Trusting the seller and the quality of the product is essential to engaging in successful transactions on the site.
Conclusion
Simulation games are addictive for many reasons, one of which is because they are so realistic in graphics, game behaviour, and sound. That is why owning a good headset for simulation games is so important. Without a good headset, the overall impact of the simulation game is lost. The lack of a good headset can also negatively affect one's playing abilities, as the player may not be able to hear an approaching threat. Contrary to popular belief, good headsets are not always the most expensive options on the shelves.
For the overall best gaming experience, shoppers should consider sound quality, independent volume control, ease of use, design comfort, and affordability when searching for gaming headsets. Comparing different headset models using these five factors can help shoppers find headsets that meet all their needs for their favourite simulation games while spending the least amount of money. Gamers can find a variety of products in brick and mortar stores or online at eBay.