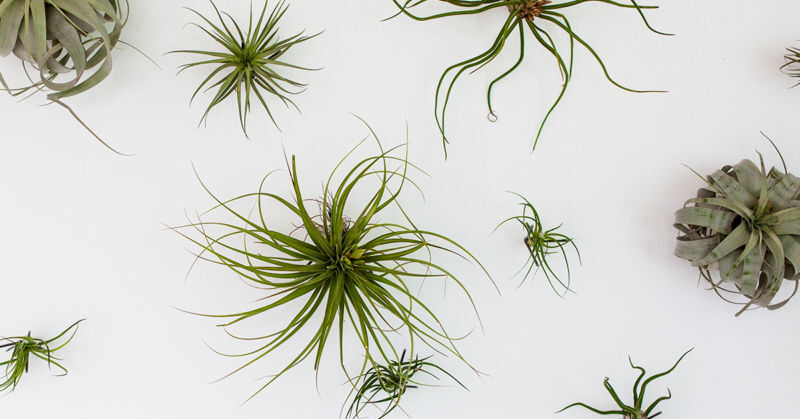 Indoor plants add wonderful color and vitality to a home, but unlike other decorative pieces, these babies require a little something extra — they need to be kept alive. However, you shouldn't let the added responsibility scare you away from introducing some greenery to your living spaces. Just stick with one of the following five low-maintenance natural beauties: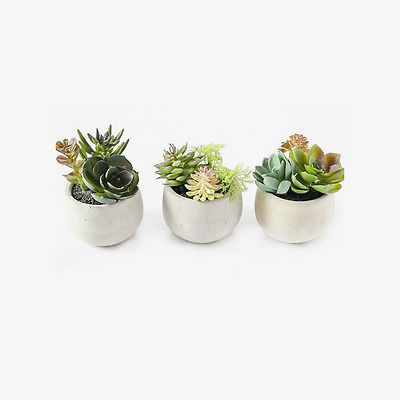 1. Succulent
A
succulent
is a type of plant that stores water in its thick, fleshy leaves. Consequently, succulents do well with minimal watering (generally once a week) and well-draining soil that completely dries out between watering. If the roots sit in water too long, they will begin to rot. Succulents also thrive in warm, arid climates with bright, indirect sunlight. When choosing a succulent, opt for one with bright green leaves as there's a better chance that it'll thrive indoors.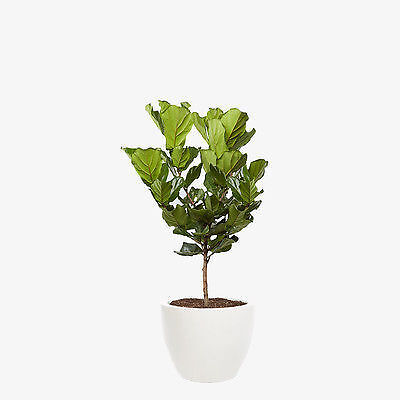 2. Fiddle Leaf Fig
If you're looking to add a big splash of green to your home, consider adopting a
fiddle leaf fig
, a plant that can grow up to 6 feet tall while indoors. These lush green gems do well with bright, indirect sunlight and a weekly watering (or when the soil feels dry).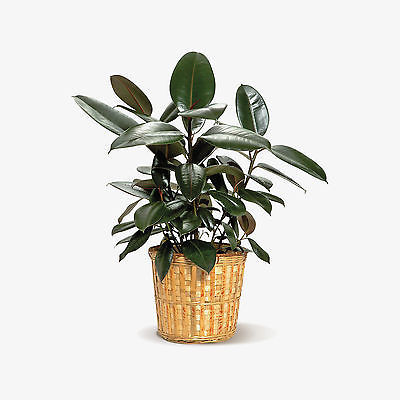 3. Rubber Tree Plant
For those desiring a plant with purifying properties, a
rubber tree
is a solid bet that excels at removing chemical toxins like formaldehyde from the air. Its size can range from 1 to 8 feet tall, making it a good option if you'd like your plant to have a substantial footprint in your home. Rubber tree plants grow well with medium to bright light conditions and warm temperatures.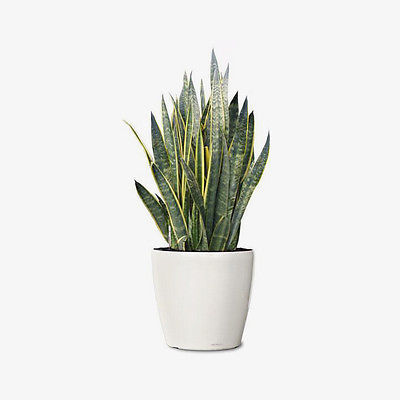 4. Snake Plant
Hardy and easy to care for,
snake plants
adapt well to a variety of growing conditions, making them a prime choice for weary first-time plant owners. It's difficult to underwater these plants, so just give them some water when the top inch of the soil feels dry or if you notice the leaves drooping. Be mindful to only add moisture to the side of the plant and away from the centre leaf mass.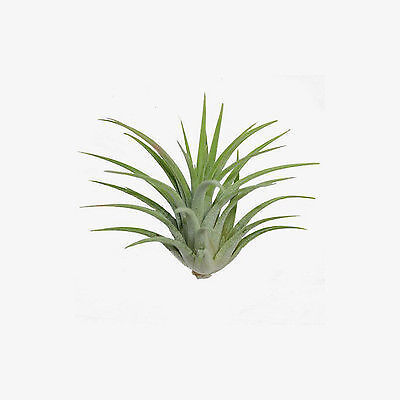 5. Air Plant
Air plants
can survive on air and a little bit of water and grow without soil. They thrive with constant air circulation and do best in warm climates with bright, indirect sun or filtered light. Though they can handle a few hours in the sun each day, you may need to compensate for the increased exposure with some extra misting to ensure that they don't dry out. Otherwise, air plants typically require misting once a week, though the frequency may need to be adjusted depending on how dry or humid your space is. Since air plants don't require soil, they can be mounted onto different surfaces or displayed in glass terrariums, making them especially versatile for decorating purposes.
Note of Caution:
If you already share your space with other living species (read: pets), do be mindful when selecting and introducing plants into your home. The leaves of rubber trees, snake plants, and fiddle leaf figs can be toxic to cats and dogs. However, air plants and most succulent varieties are safe.