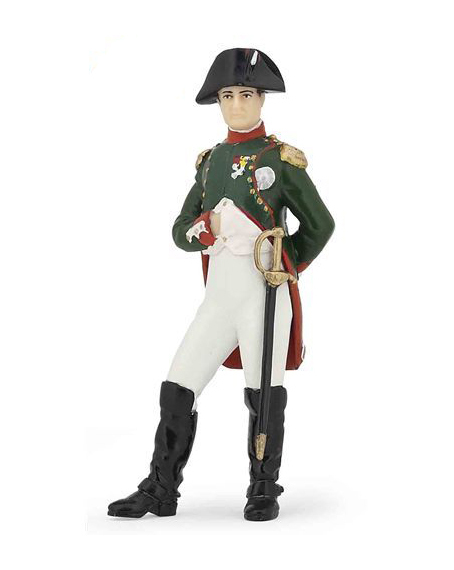 There are a wide range of historical toys available that are suitable for children. These toys can be both entertaining and educational, providing an accessible way for children to learn about history.
These can include toys such as action figures, which can come with a variety of historically themed accessories, to more war games which are suited for older children. Also available are vintage toys, which can offer children toys from the past.
A variety of historical toys are available for kids on eBay, and this guide will highlight five historical toys that would be ideal for children.
Toy Soldiers
Toy soldiers are a classic toy, and have long been a mainstay for children throughout history. These can range from intricately detailed collector's items to durable plastic toys. There are numerous different types of toy soldiers, not all of which are suitable for children.
Some older toy soldiers are highly desirable collectors' items. These are often very small, and can feature sharp edges with the inclusion of swords and bayonets, making them unsuitable for children. Some older figures may also be made of lead, which can pose a health risk to small children.
The iconic simple plastic army men are a mainstay of children's toys, and have been for many years. These larger scale models are made out of a soft durable plastic, eliminating sharp edges and making them sturdy enough to withstand play. Affordable and often sold in large bags or buckets, these toys can be easily replaced if any are lost or broken.
Play sets are popular, and often include accessories such as fortresses, barricades, battlefield scenery and fortifications. These can also include toy tanks, helicopters and other vehicles which are often popular with children. Many toy soldiers are based on Twentieth Century era, and particularly Second World War, infantry.
Some modern toy soldiers are larger than standard army men. These toys often have articulated joints, hands that can hold accessories and other features similar to those of fully sized action figures. Sometimes sold in packs or as individuals, these toys often come with numerous accessories including watchtowers, weapons and scenery. These larger toys are often based on historical soldiers, as well as characters such as pirates.
Accessories can often include smaller parts, which may not be suitable for younger children.
Historical Action Figures
Action figures are much larger than toy soldiers, and are suitable for a variety of ages. A key feature of action figures is articulation, with many figures featuring jointed arms and legs, as well as hip joints and hands that can grasp numerous accessories.
More modern action figures have increased moving parts, meaning they can be positioned into all kinds of poses. This added functionality is often popular with children, and can encourage imaginative play. Action figures, like toy soldiers, are often based upon historical military styles, though non military action figures, such as astronauts, are also available. Interchangeable accessories can often allow these toys to play many different roles.
Accessories for action figures can range from small, simple parts to large vehicles.
Clothing is often included, and can often be interchanged with similarly proportioned models. Period uniforms and clothing are often popular. Other accessories for action figures include weaponry, be it modern era guns or medieval swords and maces, and even suits of armour.
Vehicles such as cars and jeeps are also a common accessory, and these often make up some of the largest accessories available. These are usually large enough for the action figure to be seated in, and can make an exciting addition to a toy collection.
Other large accessories can include buildings, such as doll's houses. These can often be designed around historical houses and living arrangements, and can provide children with a glimpse of how people lived in the past.
Scenery such as fortifications, trees and backdrops are also often available, and can be used with action figures. These can add depth to a play set and can encourage imaginative play.
Wargames
Wargames are a popular toy and hobby, and appeal to those who enjoy collecting miniatures and using them in tabletop games. There are many different types of wargame available, suitable for different ages and interests.
Simple, board-game style wargames are often available, and can often be based on historical conflicts. These often don't require the separate collection of miniatures, and don't involve painting and assembly, with all the necessary pieces included in the set. This can make board-games a more affordable option. Many may also have simple rules, which can open up play to younger children.
Card based wargames are also available. These can be less expensive than miniature based wargames, and can often be simpler to play. The cards can be easily torn or damaged by rough use, but don't pose any risk to young children.
Table top wargames are another possibility, and a popular type of historical toy. These can require a significant amount of patience, as miniatures often have to be collected, assembled and painted. These wargames can also often require the purchase of rulebooks, rulers, dice and other gaming equipment, which can lead to this being an expensive hobby to maintain.
Historical wargames often focus on conflicts such as the American Civil War, and include historically accurate miniatures, though fantasy and science fiction wargames are also available. The games can be fairly complex to play, and the miniatures may contain very small parts and sharper edges, making these wargames unsuitable for younger children.
An enormous range of scenery is also available for wargames of all types. These can include small sets of shrubbery, fences and other minor additions to the table, and can include large bunkers and structures which can affect the gameplay. Terrain mats are also available, which can provide a convenient space for games to be played on.
While complex and sometimes expensive, wargames can be a rewarding hobby which can get children interested in historical events, and provide them with a hobby that they can take into adulthood.
Scale Models
A wide range of scale models are available which cover numerous periods of history and a variety of themes including battle scenes, military vehicles, civilian vehicles and aircraft. Among the most popular focuses for historical models are the Second World War, classic automobiles and historical trains. These can often include small parts, and require the use of glues and paints to fully complete. These more complex models may require the help of a parent, and only be suitable for older children. There are simpler models available made up of fewer, larger parts which can be fit together. These snap together models often do not require glue and other tools, making them much easier to use.
Vintage Toys
Also available are a wide selection of vintage toys, historical toys which are themselves parts of history. These toys may be old collectables, or newer toys based on older ones. Vintage toys are available to suit a wide range of ages, and are often highly affordable. These can include sturdy toy cars, sometimes clock work or battery powered, which are suitable for young children. Yo-yos are another widely popular vintage toy, as well as marbles and other simple, affordable toys. Another popular toy with children is the kaleidoscope, which can often fascinate children with its colourful patterns.
How to Buy Historical Toys on eBay
eBay offers a wide range of historical toys suitable for children of all ages. A variety of historical toys can be found under Toys & Games. A wide range of historical toys can be found in Wargames & Role-Playing, as well as under Vintage & Classic Toys. Results can be arranged by filters such as price, condition and distance to seller as well as age range and manufacturer. The Auction and Buy it Now buying options are also available, which offers flexibility in how a historical toy can be purchased.
Important information about an item, such as the type of the toy, are generally prominently displayed in the item listing. This makes it easy to quickly see whether an item meets any specific requirements. Further information about an item can be accessed on the items page, including information about the seller such as feedback ratings and item reviews, allowing a purchase to be made with confidence. It is also possible on this page to ask the seller a question regarding the item.
If a specific toy is required, it may be easier and more effective to use the search function available at the top of every page. A search can be made within a specific category, or to cover the entire site. Further information on how to use the search function is available on the Search Tips page.
Conclusion
Historical toys are a great option for children of all ages. They can encourage imaginative play, and get children interested in history. A wide range of historical toys are available, from wargames based on major historical conflicts to simple vintage toys such as yo-yo's. Finding the right historical toy is easy on eBay.