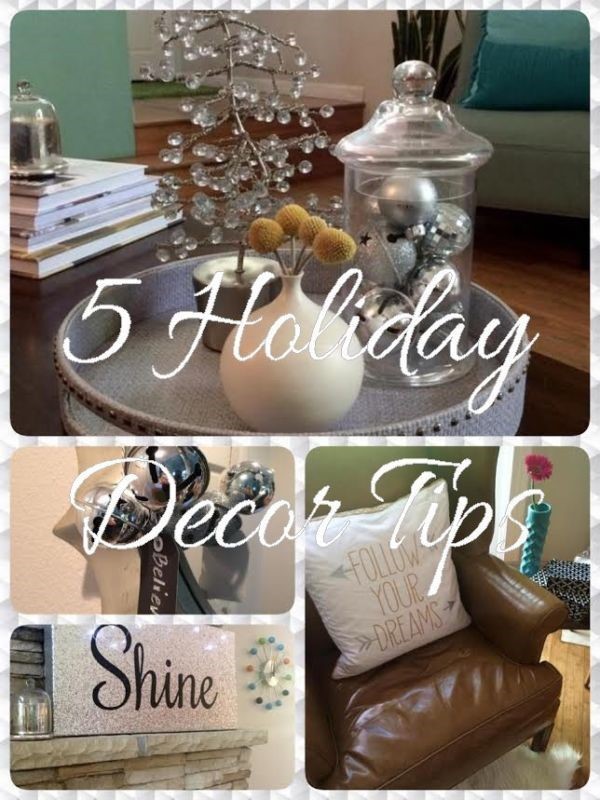 Tis the Season!
Isn't it just so much fun getting ready for the holidays? The holidays can be stressful, but I think with a little planning and organisation we will all be able to sit back and just enjoy ourselves with our family and friends. So start making your Santa List and start buying presents now! I promise it will save you a lot of stress and money by buying throughout the year.
As for decorating, here are some easy decor ideas to help bring the holidays into your home.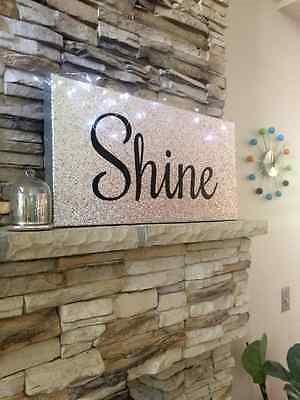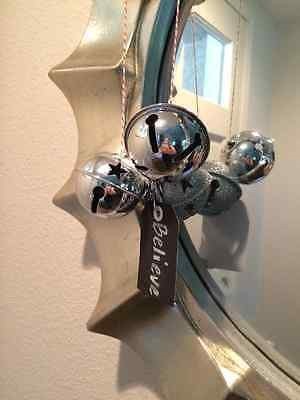 Create some simple reminders
This is a really easy craft if you can even call it that! Just attach a couple of
jingle bells
together with twine, add a believe tag and hang from your mirror or front door handle. This way, everyone who comes through the front door are reminded to believe - in the spirit of the holidays and all that it brings. And you can find some holiday canvas pictures online as well. I added
battery-operated lights
on top of this glitter-covered canvas to add even more shine at night.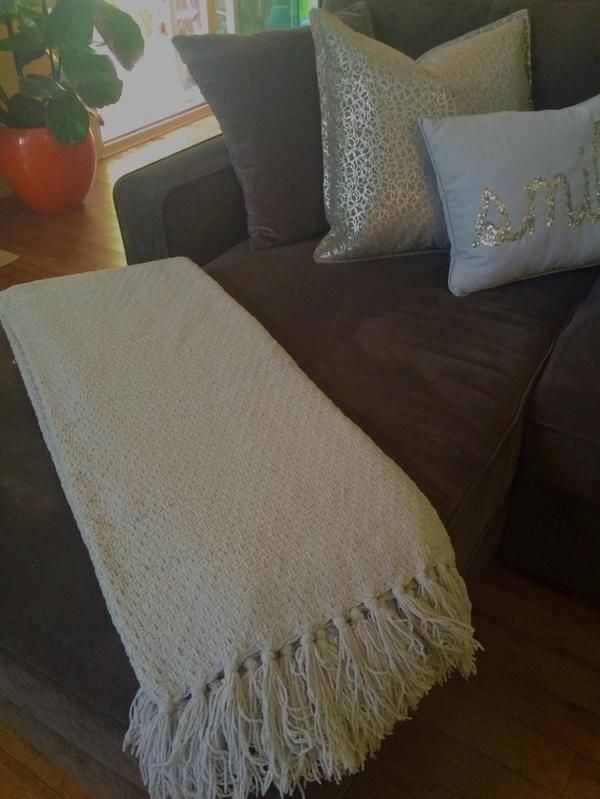 Add a new throw for cold nights
We've had some hot weather here in this past year, but I just know we will eventually have some cold nights (fingers crossed). Be sure to have a couple of
throws
or blankets around for the cold winter nights. And if you are lucky enough to get some snow, what is better than snuggling by the fire, hot chocolate in hand and hanging with your crew? I can't wait! Though it is wishful thinking for snow.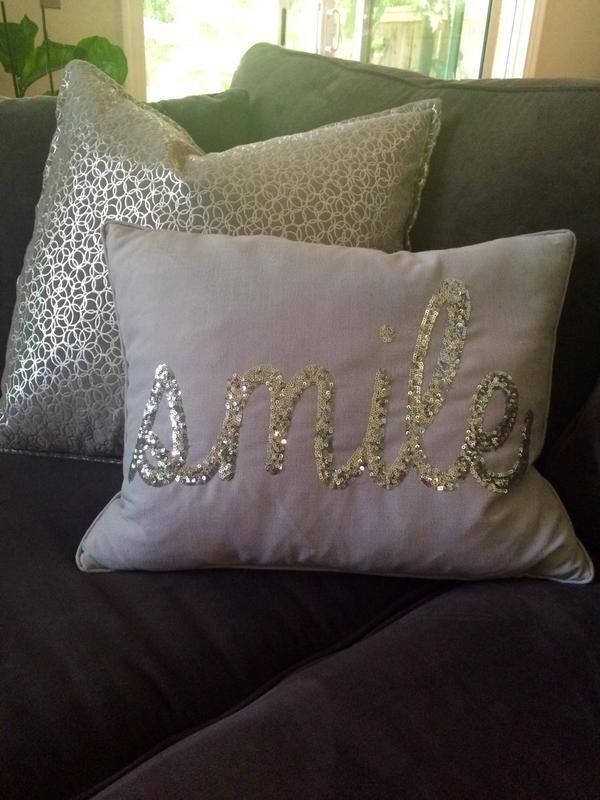 Holiday Sparkles
One of my absolute favourite things to do over the holidays is to just sit back on our sofa and watch the blinking lights on our Christmas tree. It reminds me of my childhood where we would spend hours decorating our tree. Add some
pretty pillows
in your favourite holiday colours to your living room area. You can find some inexpensive ones online and they add so much to your festive decor.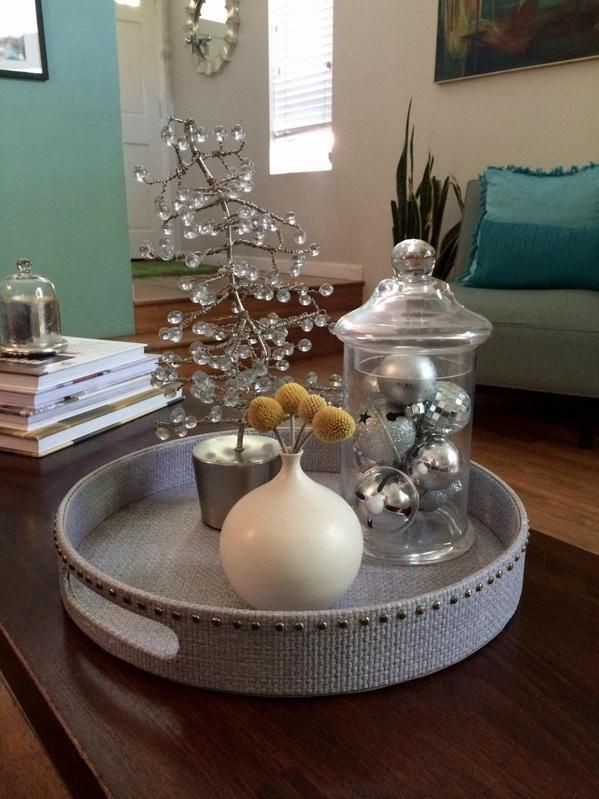 Silver and Gold...
Come on, sing along with me! Can't you just picture the snowman in the classic movie Santa Claus singing this song as he magically moved across the snow? I love adding silver and gold to our holiday decor. And I have mentioned in my other holiday guides about my new fascination with all things sparkly. Isn't it great when you surprise yourself?! I use these glass
candy jars
for birthday and Christmas celebrations. I like how they look filled with pretty sleigh bells and glittery holiday bulbs. If you don't have any yet I promise you will be surprised how often you use them. You can add a fresh or
fake mini Christmas tree
or try a modern one this year to your pretty
tray
. This glass and metal tree was found online and I have used it for many years now. Be sure to add some pretty candles as well to enjoy on the winter nights.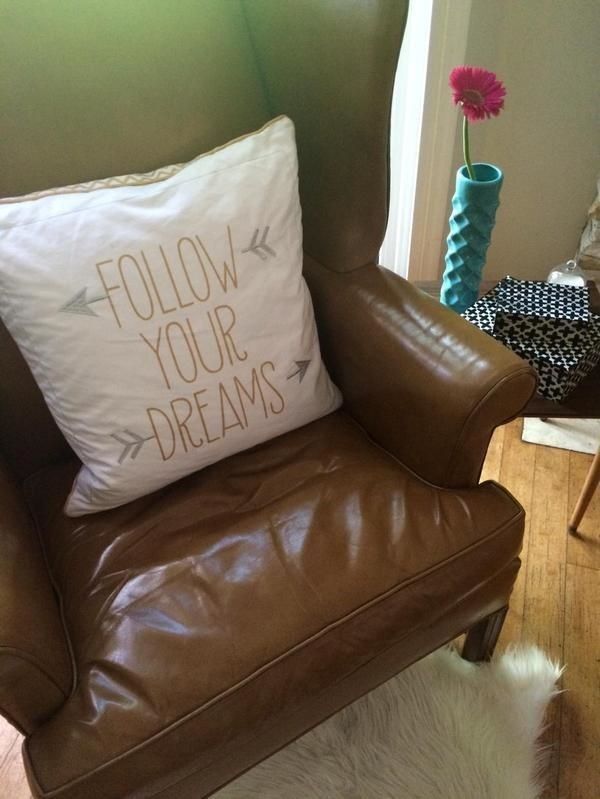 Create a reading nook
Tis the season for snuggling up in your favourite chair and reading the latest design book or perhaps a romance novel? I brought this
Wingback Chair
from my parent's home and created a little reading nook for myself. It is where I start my morning each day drinking a cup of coffee and checking my Instagram feed, while watching my daughter play Minecraft. It's our little ritual each morning. Add an
inspirational pillow
,
little rug
to put your feet on, some fresh flowers in a
pretty vase
, and grab that book you've been meaning to read. Be sure to make some time for yourself during this busy time of year.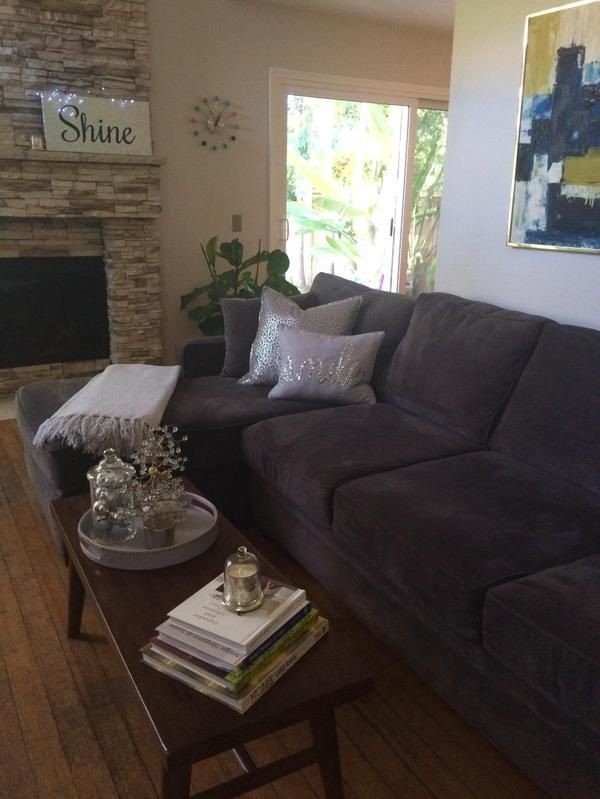 Happy Holidays!
Hope you enjoyed some of our ideas to help bring in some holiday cheer to your home. Do have fun with it and try some new ideas. It's always fun to mix things up. Enjoy!
Written by:
melnorth