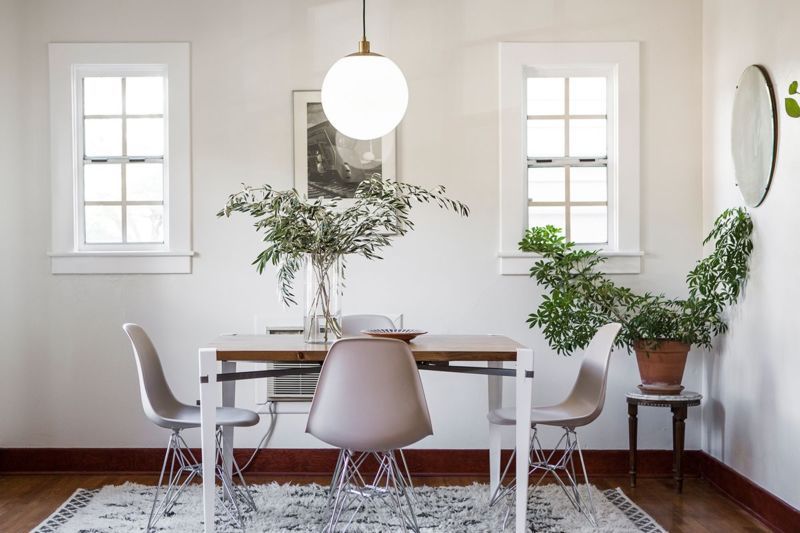 Every time I travel, I always find myself taking
photos
, picking up local
music posters
, and selecting at least a few nostalgic
postcards
from each flea market visited. I've never been one to keep my treasures hidden away in drawers or left scattered around the house. Instead, I find great pleasure in both displaying my findings and the way in which I show them off. Here are five of my favourite framing ideas for photos,
memorabilia
and more.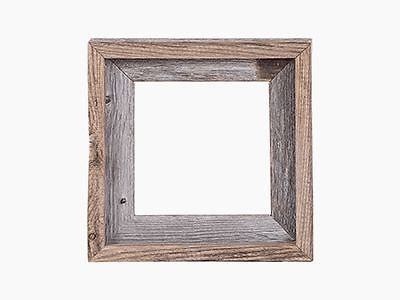 01. Reclaimed Rustic Wood
Available in a wide range of sizes and finishes, this style of framing is a great option for photos in
black & white
, or softer sepia tones. Try combining three wallet sized vintage photos together in one frame for a more modern, scrapbook effect without ever having to turn a page.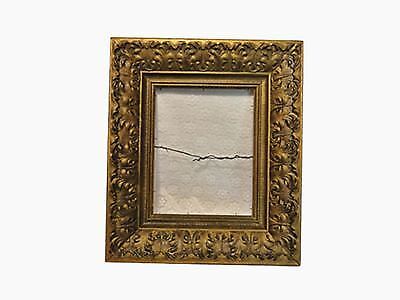 02. Mix & Match Antique Metal
For music posters and smaller items such as polaroids or ticket stubs from an unforgettable concert, try mixing a variety of
gold gilded styles
altogether along one wall, or grouped together on a tabletop display to keep them safe and add some elevation.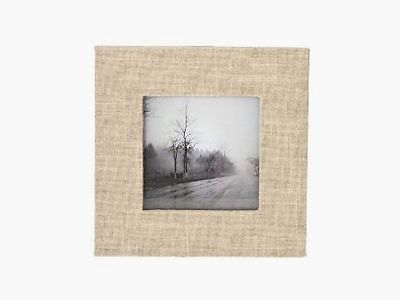 03. Natural Linen Canvas
For an understated effect with elegant, organic texture; try using a cloth-covered frame in a weave of natural linen. This style of frame works beautifully for both photos and
paintings
, adding in a bit of serene negative space to surround your most cherished works of art.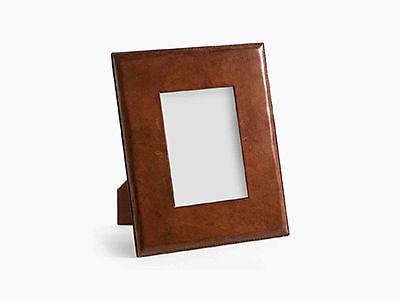 04. Naturally Tanned Leather
Leather
is the perfect, simple way to add a bit of richness and depth to any interior. A versatile choice (available in a range from creamy white hide to darkly tanned chestnut brown), leather frames are crafted to develop unique, custom patinas over time. This hand-treated effect allows them to age beautifully along with the memories their four corners contain.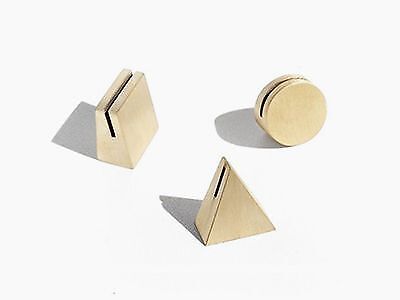 05. Marble or Concrete Card Holders
If you want your photos easily within reach, yet still on display for all around you to see, try using a
card holder
as a unique alternative to the traditional glass covered casing. The geometric accessory comes in many different shapes and will add a third dimension to your home or office display. Try a semi-circle silhouette in light Carrera marble for minimal interiors, or a triangular fixture in cool, dove grey concrete for a more industrial feel.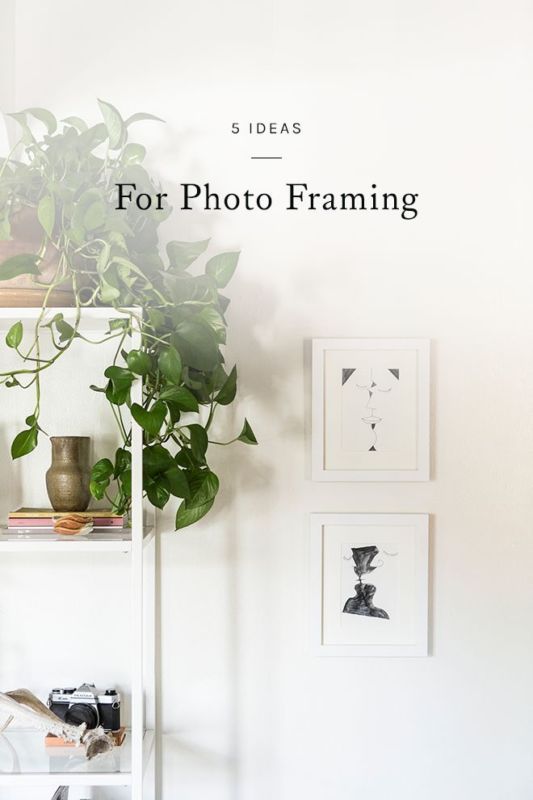 Want more ways to update your everyday surroundings? Head to my Home Goods and Modern Geometry collections. For inspiration on filling your frame, head to my Photography & Artwork collection.