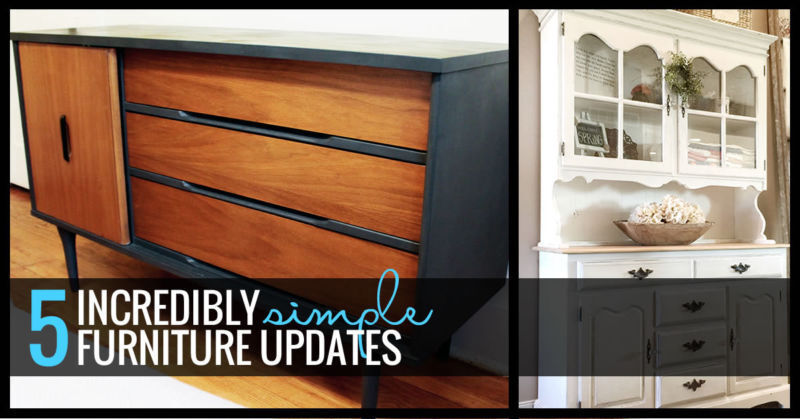 It's no secret that furniture makeovers are all the rage right now, particularly because purchasing quality new pieces can be rather expensive. It's hard to know where to begin, though. When a quick search brings up hundreds of examples featuring many different distressing techniques, stencils, and textures, the options are overwhelming! Here are five examples that show how sometimes a simple update is all that is needed to bring new life to a piece from a bygone era.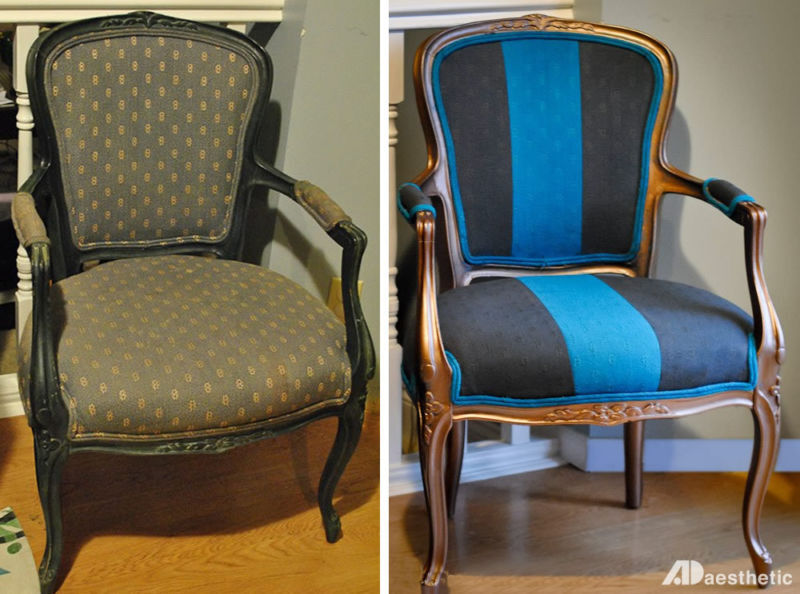 Add a caption
This stained and unloved Louis-style chair was completely made over using only paint. (Image: AD Aesthetic) This stained
1) Louis Chair
Brassy metallic spray paint
was just the beginning for this dated and beat up Louis style chair. After spray painting the wood, the fabric was taped off in sections and hit with two different colours of
fabric spray paint
for a brand new looking chair with no upholstery skills needed.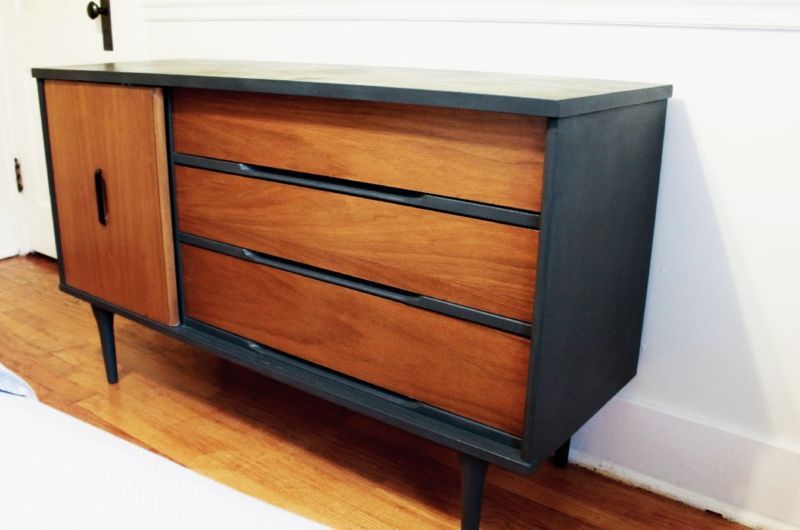 Add a caption
Dark grey paint emphasizes the lines on this Mid-Century credenza. (Image: AD Aesthetic via Flippin' Fab Furniture)
2) Mid-Century Credenza
The top of this mid-century credenza had taken quite a beating, but the drawers were still in great shape.
Wood filler
helped to patch the deeper nicks, and a coat of dark grey paint on the top and sides helped to emphasise the clean lines while hiding the more damaged areas. This one was finished off with some
wood oil
to make the drawer fronts shine.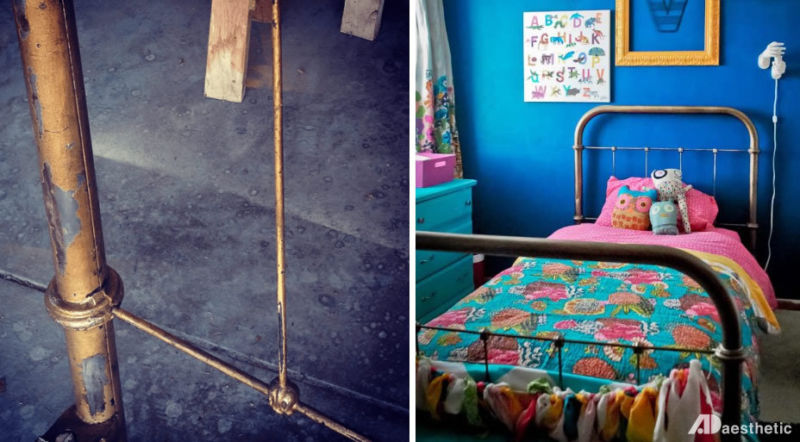 Add a caption
Metallic spray paint livens up this Antique Brass Bed. (Image: AD Aesthetic)
3) Antique Brass Bed
This vintage brass bed showed a lot of wear and tear, and much of its original paint was chipped off when it was discovered at a thrift store. But why scrape and smooth it all out when the imperfections are what gives it character? A simple coat of
spray paint primer
along with a fresh, brassy metallic spray paint brought this bed back to life without losing its vintage charm.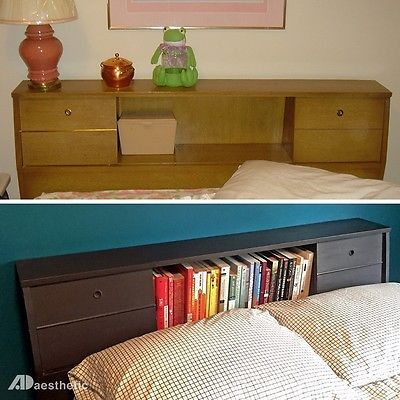 Add a caption
Fresh paint gives this Mid-Century Headboard a modern look. (Image: AD Aesthetic)
4) Mid-Century Headboard
This mid-century headboard originally sported a dated and beat up blonde veneer. In order to ensure that the paint would stick, a good sanding with a
gritty sand paper
was required, followed by a coat of primer. Finally, a bold, deep grey paint in a matte finish was used to give this headboard a fresh, modern look.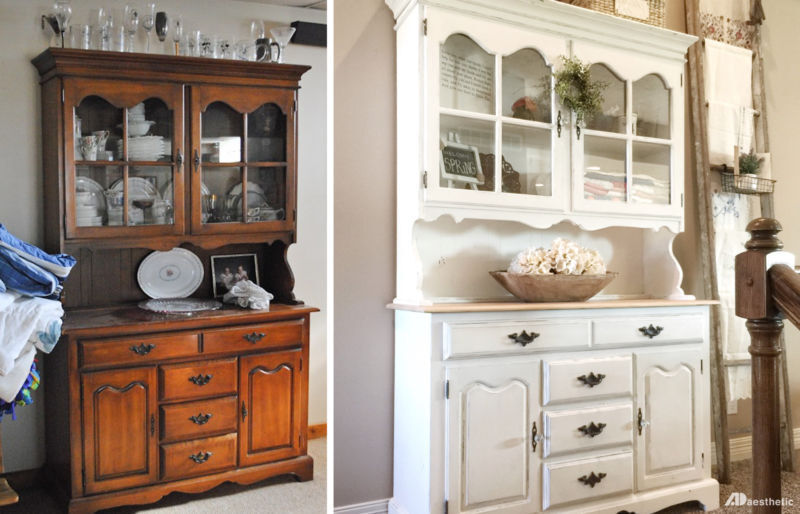 Add a caption
A dark and dated buffet is given a bright, farmhouse update. (Image: AD Aesthetic via @TheGermanCottage on Instagram)
5) Buffet
This dark and dated buffet was given new life with a simple coat of
white chalk paint
and some slight distressing. The buffet top was sanded down and finished with a clear wax to bring out the raw wood tones. The original hardware was left alone, but looks brand new next to the contrasting bright colour.
Thanks for reading! I hope I've helped you realise that you don't always have to go for the most complicated technique to make an impact. Need some more inspiration? Here are our posts on
How to Dress Up Your Dresser
,
8 Ways to Reuse an Old Dresser
, and some
Stylish Pulls for Your Furniture Update
. Don't forget to follow
Remodelaholic
on eBay for even more DIY ideas!