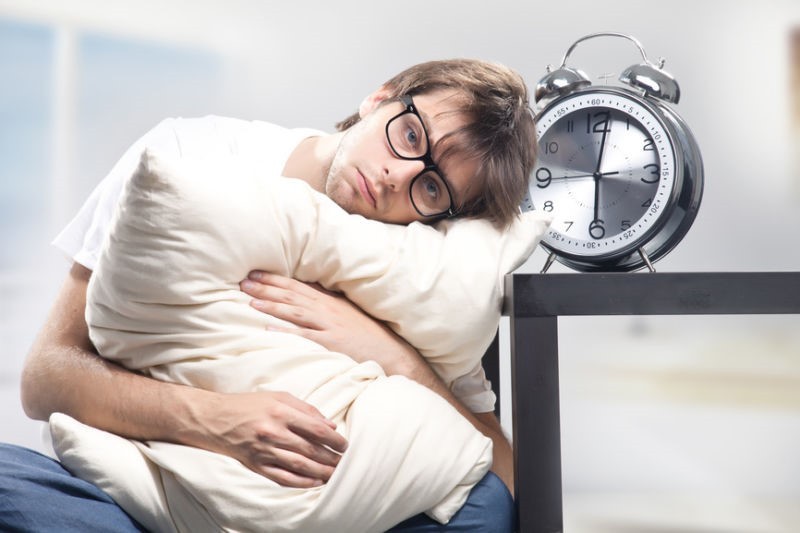 Not exactly a morning person? You're not alone.
But are you SO not a morning person that the blaring chime on your phone or traditional alarm clock isn't enough to get you out of bed on the first, second, or even third try?
Maybe you can open your eyes just fine, but getting your feet on the floor is where you hit a wall. Maybe you struggle to get up and get your workout going. Maybe you're afraid to use an alarm in the first place because you don't want wake up your partner.
Whatever your alarm hurdle, you need a new kind of wake-up call. One that will get you up and all the way out of bed, ready to face each new day.
Here are a few extremely effective, ingenious alarm clock options sure to help almost anyone rise and shine!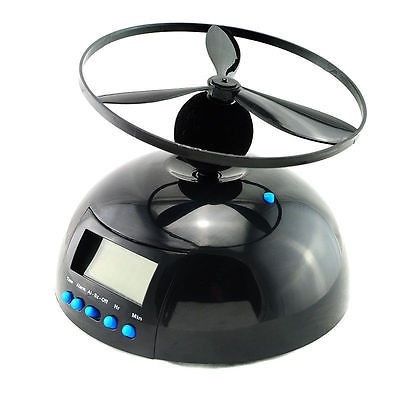 1. The Flying Alarm Clock
It's 6 a.m., Monday morning. Your iPhone starts to chime, or your clock radio begins blasting out those all-too-familiar beeping tones. Hitting the snooze button is way too easy in this situation, and if you find yourself constantly pushing it for those precious five more minutes, it's high time you invest in an alarm clock that isn't so easy to turn off. Enter: the
flying alarm clock
. This really is exactly what it sounds like, an alarm that takes flight the minute it's time for your wake up call, forcing you to chase it around the room in order to turn it off. Sleeping in has never been so hard.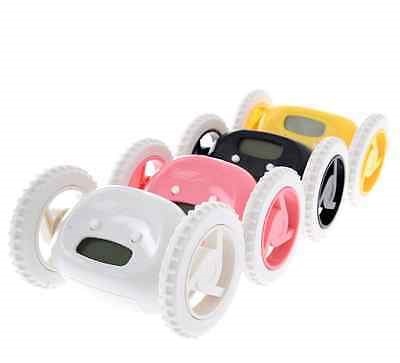 2. The Runaway Alarm Clock
Similar to the flying variety, a
runaway alarm clock
will force you to your feet in the morning. You'll have to immediately give chase to this gadget if you want some extra snooze time, but chances are you'll be wide awake by the time you get to it, which is the goal, after all.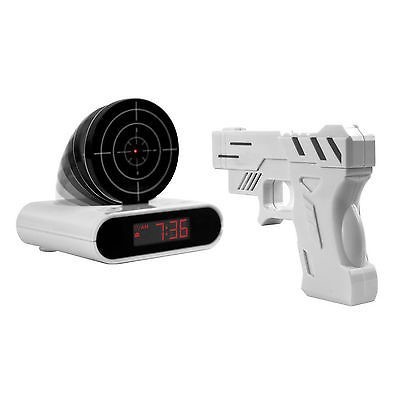 3. The Laser Gun Alarm Clock
Want to make sure you have laser-like focus within moments of waking up in the morning? A
laser gun alarm clock
requires you to point and shoot a laser gun at a plastic target in order to turn it off, ensuring you're mentally with it enough to start your morning.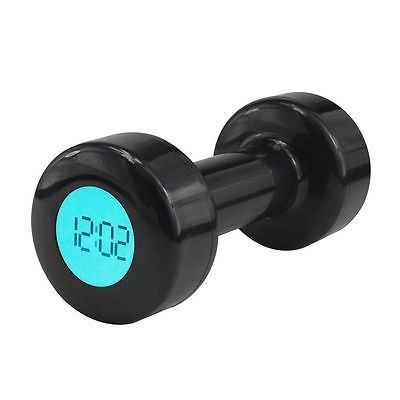 4. The Dumbbell Alarm Clock
It's really tough for most people to jump out of bed in the morning and start their workout. That's what makes
the dumbbell alarm clock
so brilliant! The alarm makes you do 30 repetitions of the weight before it turns off, forcing you to jumpstart your morning fitness routine instead of going back to sleep.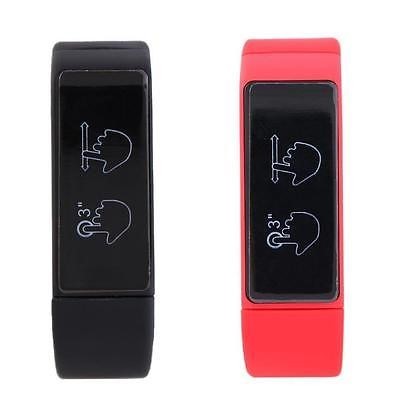 5. The Silent (a.k.a. Considerate Person's) Alarm Clock
One super common alarm clock problem many people encounter is the fear of waking their sleeping partner up by using one in the morning. It's time for these (very considerate) folks to fear no more, the
silent personal alarm clock
goes around your wrist and vibrates when it's time for you—and only you—to wake up in the morning.