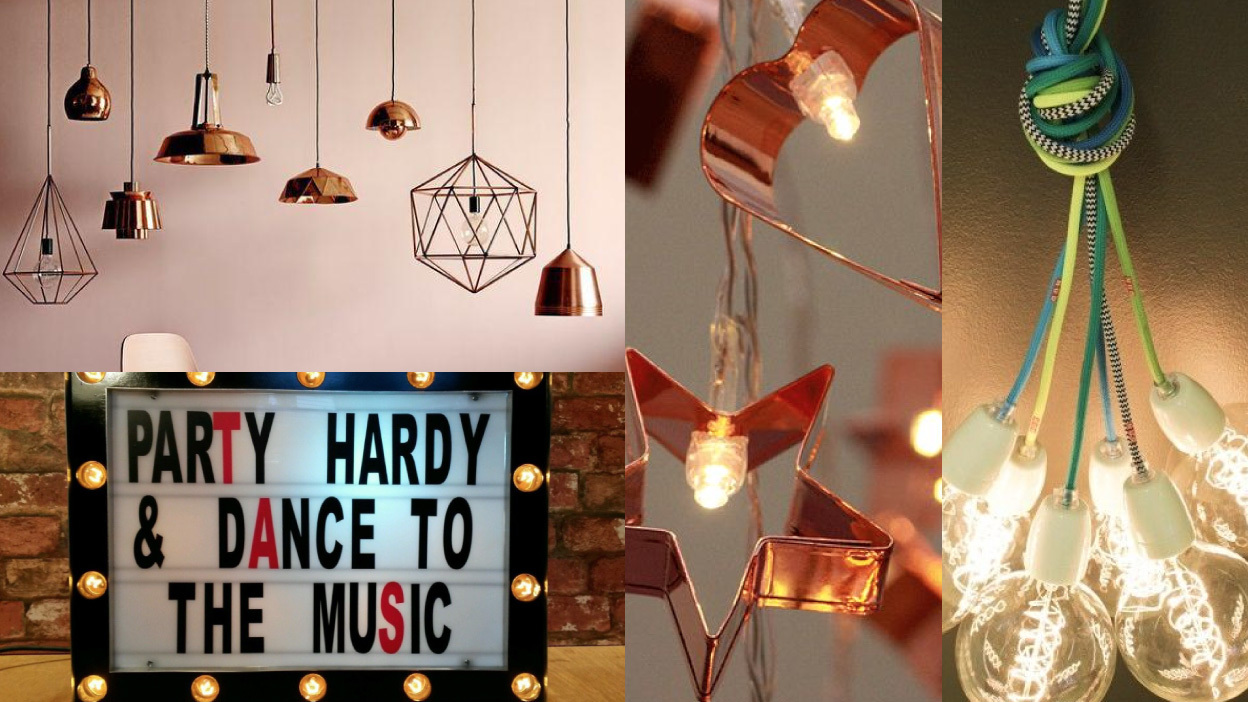 Is your home in need of a little lift?
Lighting is no longer just functional. It has become a focal point - and show-stopping lighting makes a statement in any room.
You don't have to blow the budget to follow the latest lighting trends, these ideas are easy to recreate.
Here are a few simple steps and tips to get that trendsetting style in your own home, on a budget you can afford...
Light Box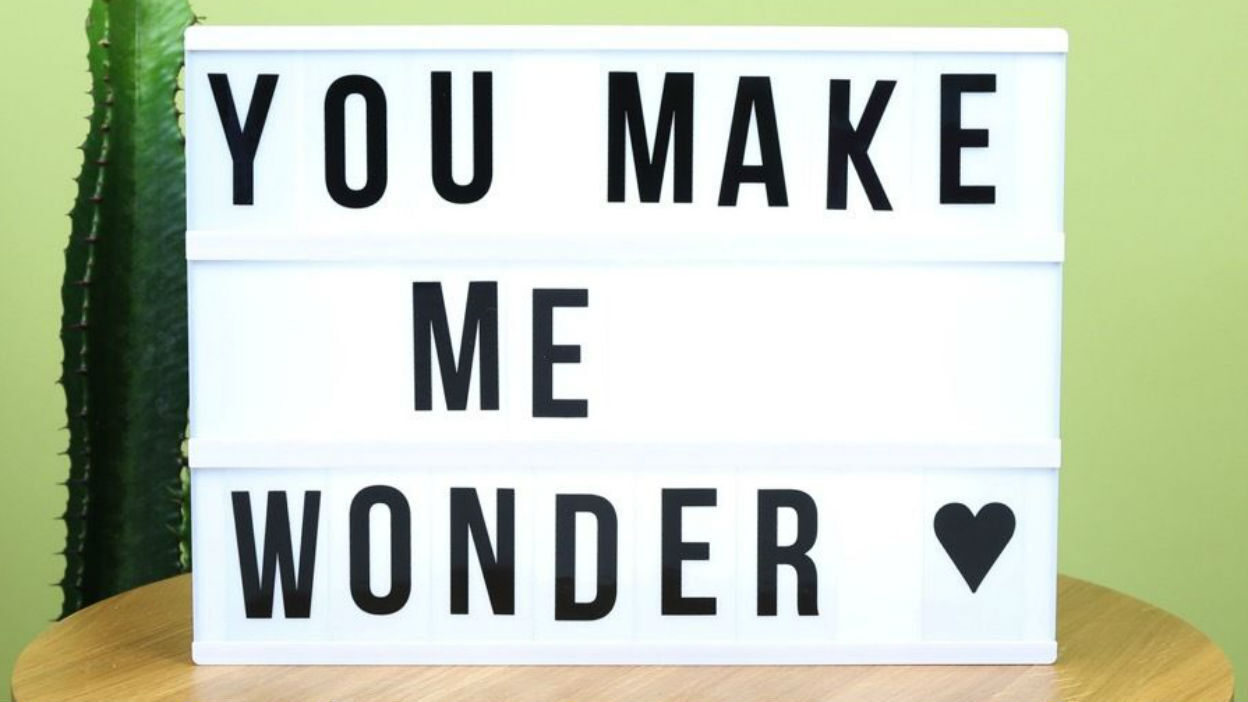 Make your interiors more fun with a light block that reflects your personality.
Personalise your light block with a message or a quote that makes you smile, evokes an emotion or encourages a reaction.
You can buy light boxes that come with a range of stick-on letters, so all you need to do is be creative and decide with the message should say. These stickers are reusable too, so it's easy to change the wording whenever you like.
Display in the entrance hall to make guests smile, or on top of your bookshelves to add a bit of theatrical fun to your living room.
Funked-Up Fairy Lights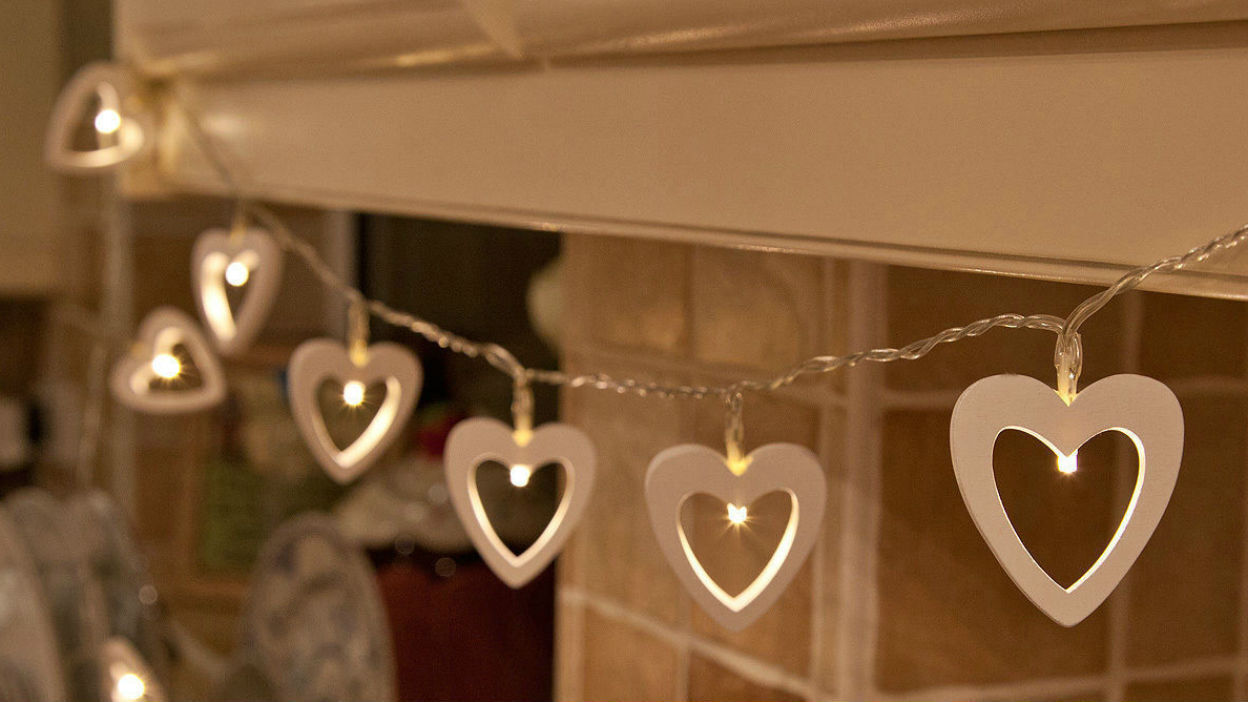 String lights and fairy lights are still ever so popular and there are so many innovative ways of using them indoors and outside.
One way to jazz up fairy lights is to use cookie cutters as decorations. And this project is easier than you might think!
Simply drill a small hole through the top of the cookie cutter - it needs to be big enough for a light bulb to fit through. Then, push the light bulb from the fairy light through the hole. Now continue for each little light and cutter until complete.
This project is so easy to personalise. You could try hanging a selection of different shaped cutters, opt for on-trend copper cutters in a modern kitchen or use pastel plastic cutters for a vintage touch. For a cutesy look in a child's bedroom, blue lights with star cutters or pink lights with heart cutters would work well.
Just be sure to buy indoor or outdoor appropriate lights.

Light Bulb Moment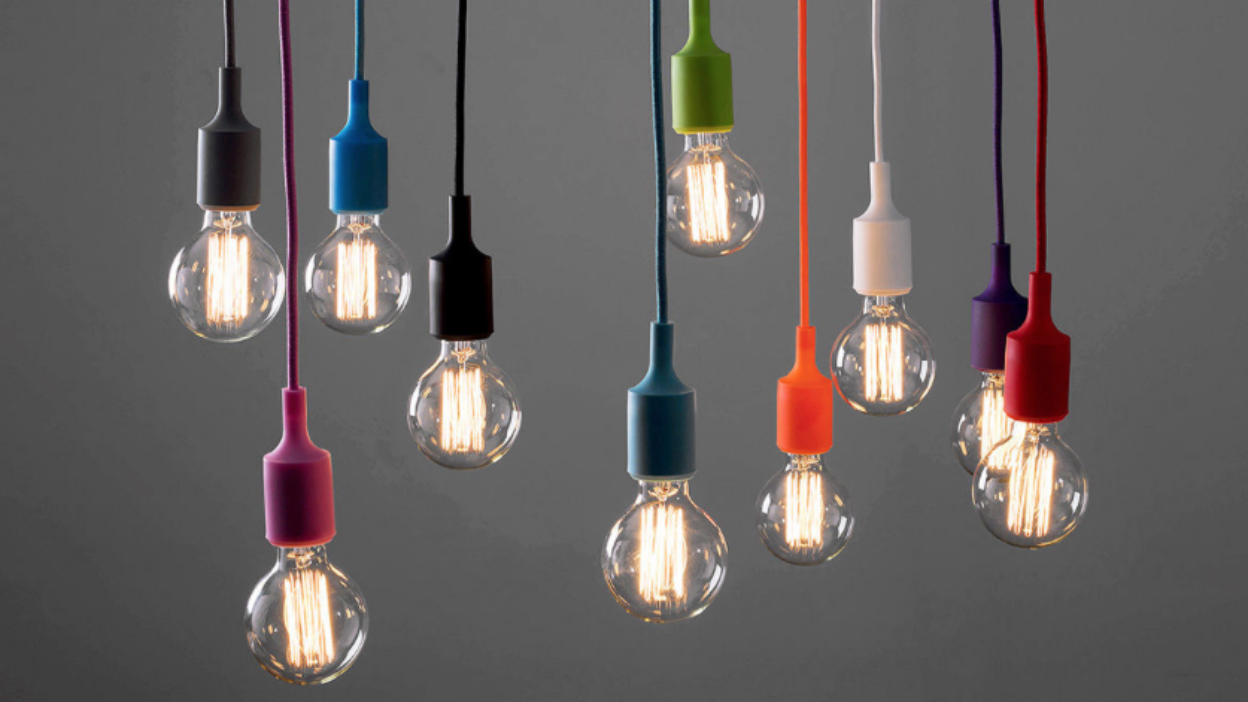 The latest trend in lighting is all about the exposed light bulb - and you can create your own version at a fraction of the designer price.
Add some oomph with a coloured cord to match your interior and stand out from the crowd. You only need three items: Coloured flex cord, oversized decorative light bulbs and copper, brass or coloured electrical fittings.
For a keen DIY enthusiast, this light will be easy to recreate. But if you are not so confident, ask a local electrician to put this project together.
Grouping together a few exposed bulbs in a cluster is ever so effective. Or go for the 'less is more look' and line up the lights in a row, staggering the bulbs at different heights.
Double Function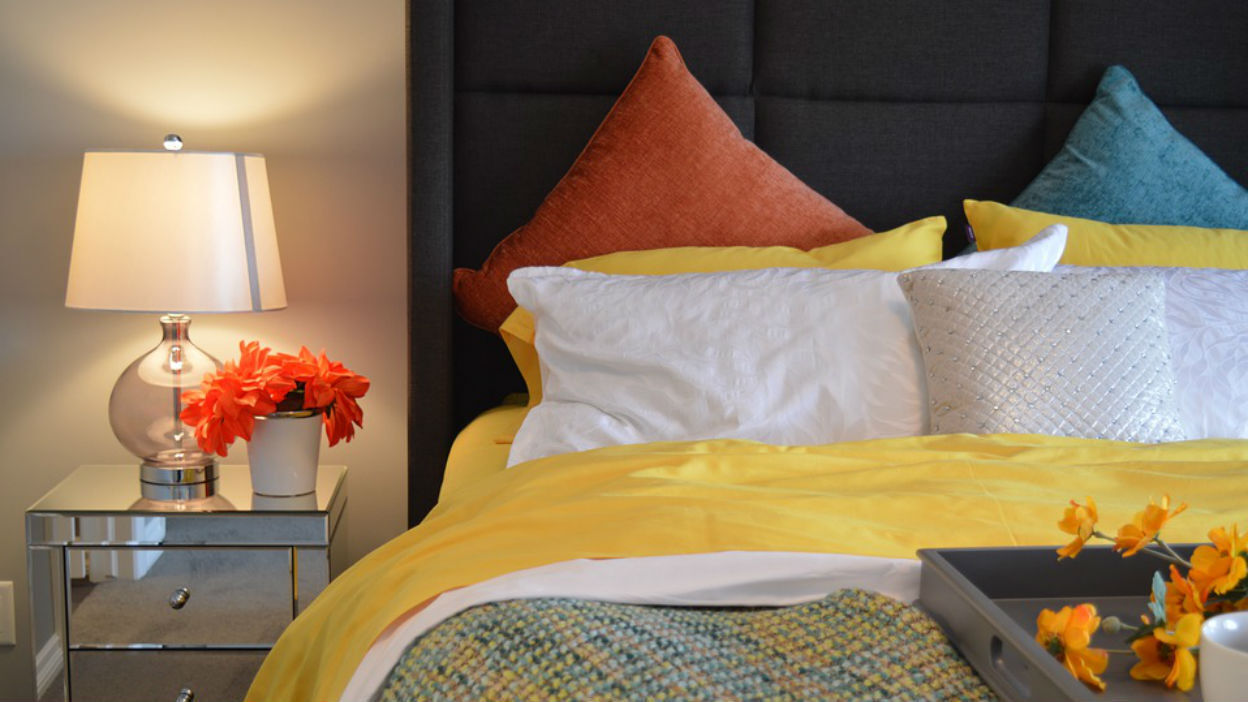 Image by Pixabay
Dark, cluttered bedroom? Here's a smart idea to combat both of these problems - create your own two-in-one bedside lamp table to store your clutter AND inject some light.
Stack two or three crates together and drill aligning circular holes through them. Thread a simple spindle style floor lamp through the holes in the crates. Wood glue or nails can be used to keep the stacked crates in place. If needed, add a bit of silicone to secure the lamp stem inside the holes.
Using two crates instead of three works beautifully as a side table for the lounge. Keep the crates natural for a rustic feel or paint them a vibrant colour for a modern look.
Nifty Neon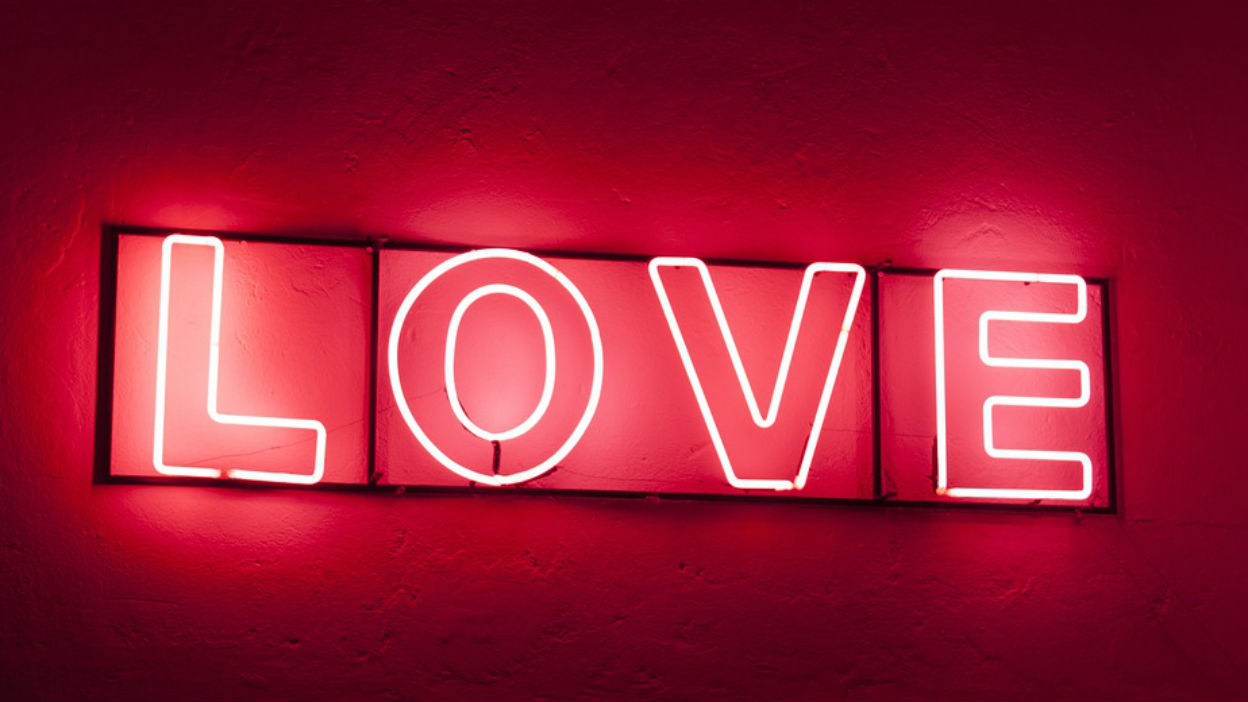 We're borrowing this idea from one of Britain's best-known artists - Tracey Emin.
Creating your own art installation is easier than it looks thanks to the beauty of modern rope lights. They are flexible and soft, so can be easily bent into shapes, silhouettes and words.
Decide on your design and 'mould' the flexible light into your desired shape on the floor. Keep the design in place with thin cable ties.
Now, carefully hold up your rope light design against the wall and mark where the supporting hooks or nails should go. Fix to the wall with a few strategically placed nails or hooks and hang.
As rope lights are low energy users, experiment with various colours for vibrant and exciting design combinations. Try words or short expressions, or simple picture designs like hearts, stars or lighting bolts. This idea will look so cool in bedrooms, hallways or above sofas.