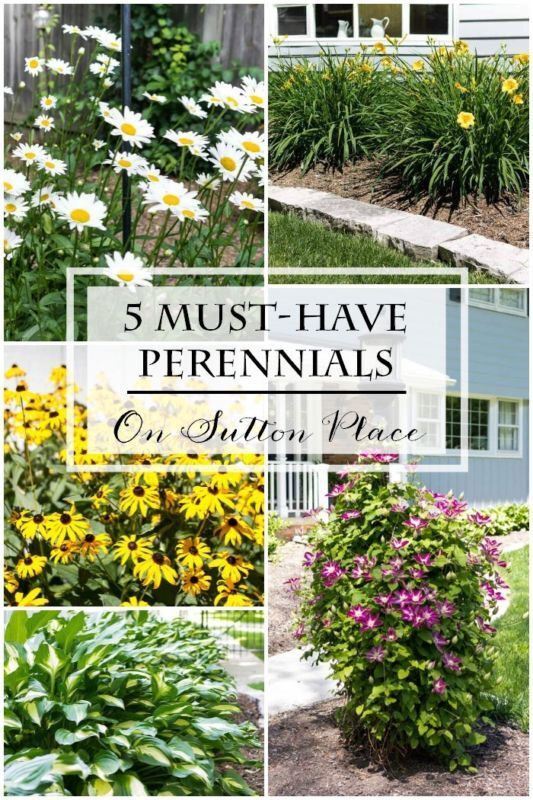 Perennials
are the backbone of any garden and finding the right ones is crucial to gardening success. It sometimes takes a bit of trial and error because what works for one gardener might not necessarily work for another. Everyone's conditions are different! However, there are a few perennials that are tried and true for all but the hottest zones. The first is hosta.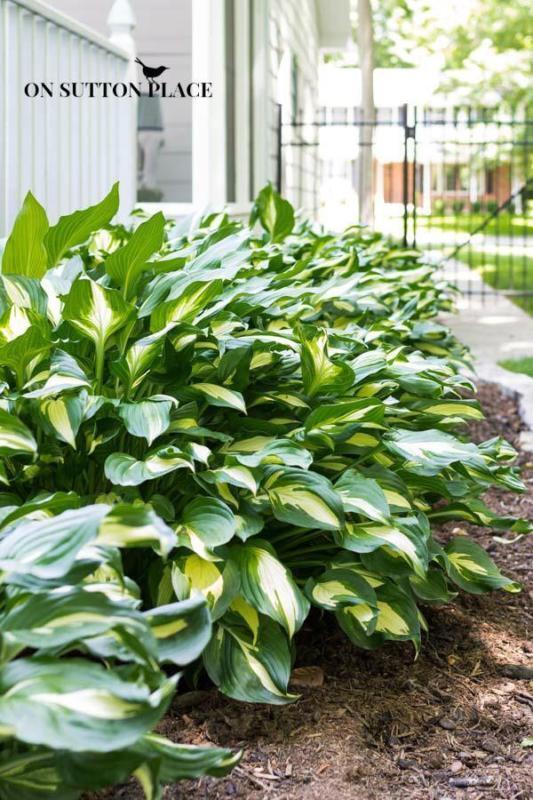 Hosta
Hosta is basically care-free once it's established. There are tonnes of varieties and once you buy a few, you never have to buy any more. They split beautifully and bounce right back to their perfect round shape. Some varieties grow as wide as 5 feet in diameter and 3 - 4 feet tall. Hosta is hardy in zones 3 - 9. Another plus is that they die down in the autumn so leaf clean-up is a breeze. Although known as a shade-loving plant, many kinds of hosta tolerate sun very well.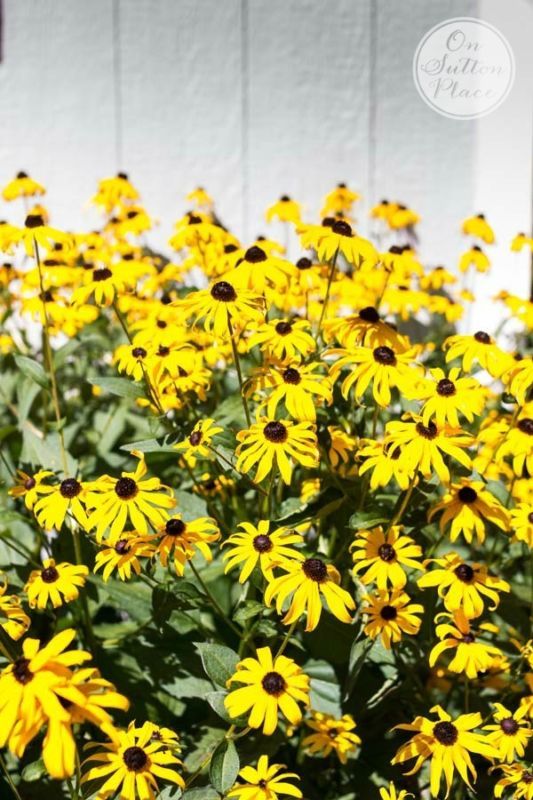 Rudbeckia (Black Eyed Susans)
Rudbeckia
is an easy to grow perennial with daisy-like petals and a black centre. They like the sun but can tolerate partial shade conditions. They multiply each growing season so it's best to start with just a few plants. In a year or two, those plants will be a mass of flowers. They are perfect for borders and along fence lines. All they need for maximum blooming is a light fertiliser in the late spring and weekly watering. Although the stems aren't thick, they are sturdy so rudbeckia makes an excellent cutting flower.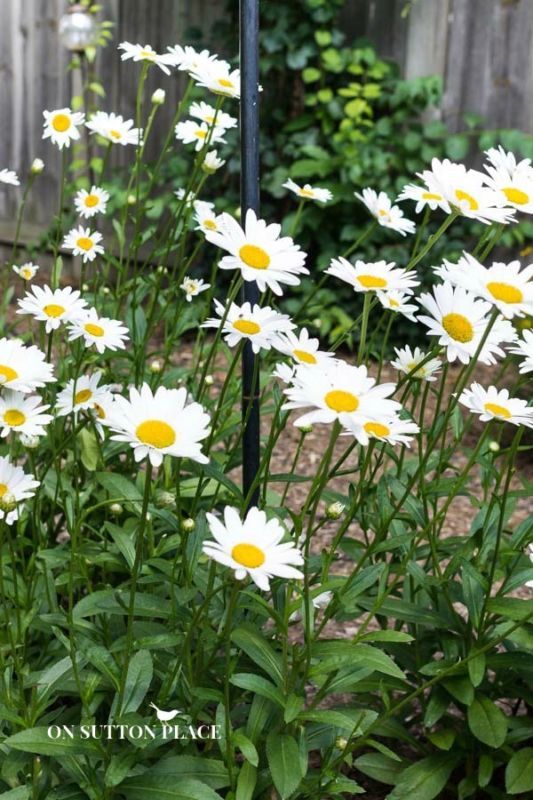 Shasta Daisy
There's just something about daisies that makes me smile... to me they are a happy flower.
Shasta Daisies
are again, super easy to grow. They multiply like rabbits and have a tendency to move around. In the spring, just dig up the stray ones and put them back where they belong. My favourite shasta daisy is called Becky. It has strong stems and blooms for several weeks. Pair it with hosta leaves for a stunning flower arrangement.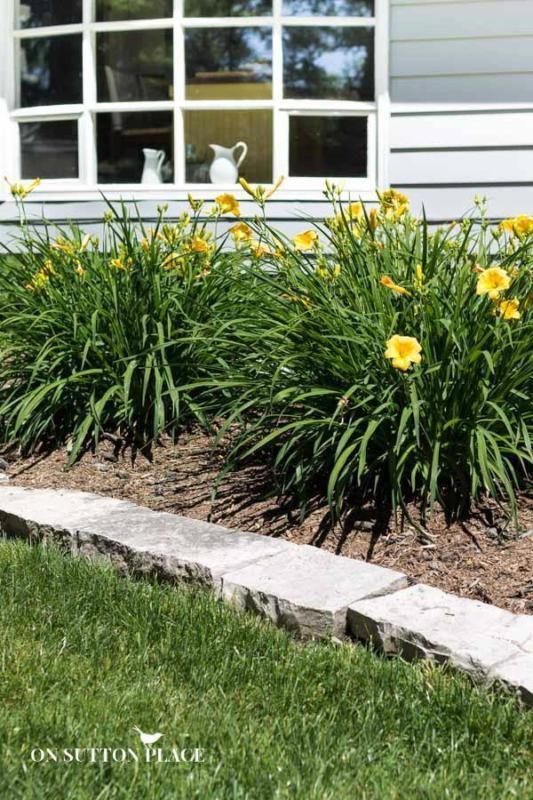 Daylily
With more than 13,000 cultivars to choose from, there is a
daylily
for every garden. They are as dependable as hosta and split just as easily. They can take full sun in the northern zones but prefer light afternoon shade in the hottest, southern zones. It helps bloom production to remove the spent flowers by deadheading every few days. Once established, weekly watering is all that is required. My favourite place for daylilies is along a border or around a tree... but they really are perfect anywhere.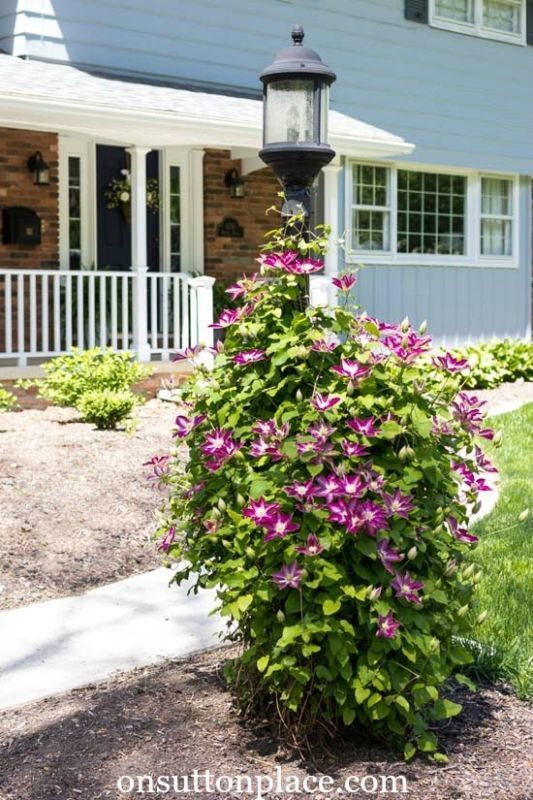 Clematis
One of the stars of perennial plants is
Clematis
. Unlike the other plants in this guide, Clematis is a flowering vine. They love sun and need a support system. It works best to place a trellis next to your support piece. For example, in the photo above, small trellises were placed on both sides of the lamp post so the clematis could vine around easily. If you have a fence, just place a
trellis
up against the fence for double support. The pink and purple cultivars are the most popular but there are many lovely colours to choose from. Clematis needs a year or two to acclimate to it's spot so be patient if there are no blooms right away. Soon you will have abundant blossoms beginning in late spring all the way through summer.
Keep the planting going... here are
5 More Must-Have Perennials!
For more inspiration visit my
Must Have Perennials
and
5 More Must-Have Perennials
Collections!
To visit all the curated collections from On Sutton Place ~ click
HERE
.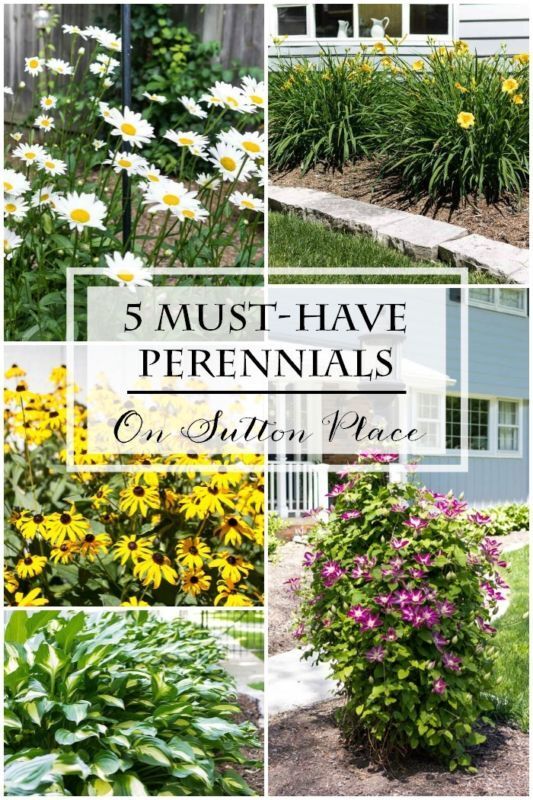 Add a caption
5 Must-Have Perennials | An eBay guide from On Sutton Place