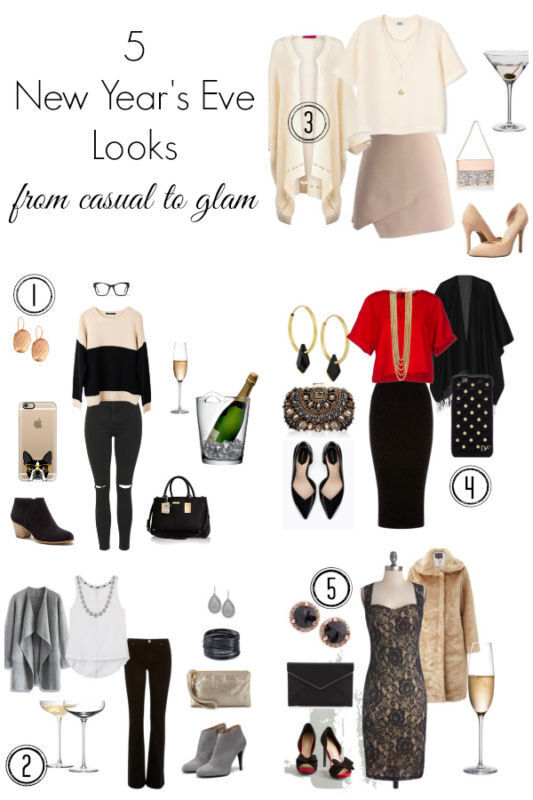 Whether you're going out on New Year's Eve for a night on the town or you're staying in, you need a great outfit to ring in the New Year. Below we have a few fun options from casual to all out glam.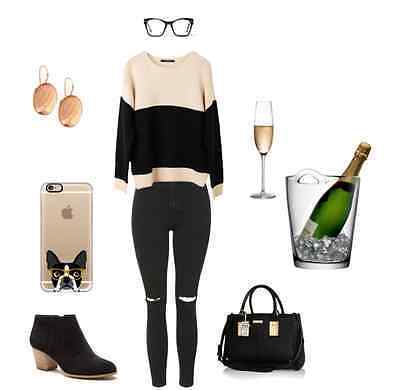 Casual Chic
Casual is the name of the game when you're staying home for New Year's Eve or doing a low key family event or couple's night in.
That doesn't mean you don't want to look put together though.
We paired a pair of
boyfriend jeans
with a comfy but chic sweater,
boots
, a big bag since you're bringing host gifts, your phone to keep in touch with the babysitter and Snapchat, and of course champagne to ring in the New Year.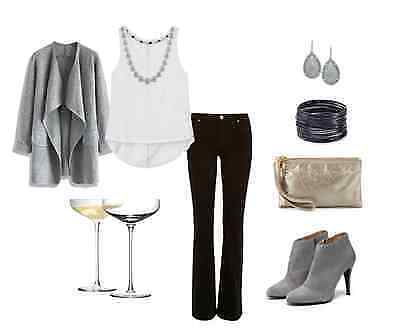 Casual Glam
This casual glam look is when you're going to an event that's a bit more formal than close friends, say a large gathering at someone's home, or a casual restaurant, but you still want to be comfortable. For this look you can pair dark wash flare jeans and grey boots with a chic white top, cosy sweater in place of a jacket and chic jewellery yet understated jewellery . A
small clutch
has plenty of room for your phone, wallet and lipstick.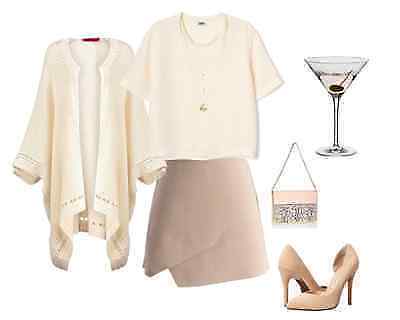 Chic
For a restaurant on New Year's Eve or a party at a venue with friends you can turn to this chic look.
This chic look is monochromatic and includes a chic sweater, boxy blouse, skirt,
nude heels
and a fun handbag. Martinis are optional but always make you feel more chic.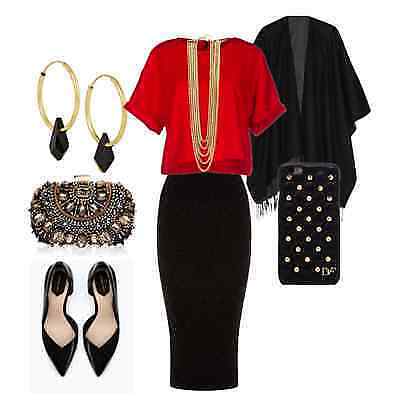 A Little Sparkle
When you have somewhere a little more special to go adding a little sparkle and romance to your outfit is the way to go. This
black skirt
has sparkle and the red top adds romance. Everything else ties together with the gold tones and a little edge.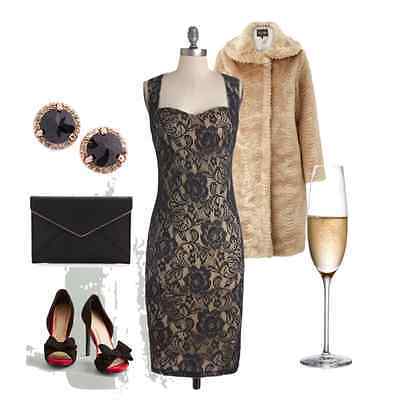 All Out Glam
When you are going all out you have to go big with your outfit, too. Pair a form-fitting black dress (this one with
lace
), a faux fur coat, and black accessories with your your favourite cocktail and dancing shoes.
While we have some great ideas about what to wear this New Year's Eve that's not all! We have a ton more ideas for the holidays to help you have a great holiday season and save big, too.
Follow me here
and find all my collections and guides.