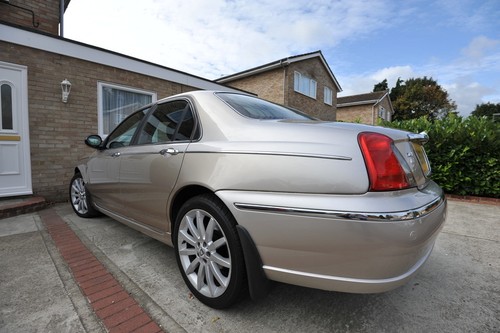 Teenagers are generally excited about their independence and the opportunity to go places without having to have someone else drive them to their desired location. When parents are able to buy a car for a teenager, it is even more exciting. There are different features to look for when purchasing a sedan for a teenager in comparison to purchasing a sedan for an adult.
Sedans can be purchased at new car dealerships, used car dealerships, and the website, eBay. Every parent has different parenting techniques and beliefs, and some parents think it is essential to buy their teenager a sedan, while others do not think it is necessary. The parents who are on the fence about purchasing a sedan for their teen should consider the top five reasons for doing so, such as: market segmentation, engines and fuel economy, safety, interior space, and luxury and convenience.
Evaluating Sedans
The easiest way to evaluate sedans is by separating them into three main categories: compact, midsize, and large. Based on the size of the sedan, the features being evaluated are going to vary.
| | | | |
| --- | --- | --- | --- |
| Feature | Compact Sedan | Midsize Sedan | Large Sedan |
| | Least expensive | In between the compact and large sedan | Most expensive |
| Engines and fuel economy | Smallest engine with the highest fuel economy | Midsize engine with average fuel economy | Largest engine with the lowest fuel economy |
| Safety features | Equipped with standard safety features | Equipped with standard safety features, considered to be safer than a compact sedan | Equipped with standard safety features, considered to be safer than a midsize sedan |
| Interior space | Least amount of seating and cargo space | Average seating availability and cargo space | Greatest amount of seating and cargo space |
| Luxury and convenience | Varies by make and model | Varies by make and model | Varies by make and model |
Depending on a buyer's personal preference, they may already know if they are interested in a compact, midsize, or large sedan. Safety features are a major reason to purchase a particular type of sedan for a teen because of their unfamiliarity with driving.
1. Market Segmentation and Price
A vehicle with four doors and traditional boot design is classified as a sedan. There are over 100 foreign and domestic sedans to choose from and it can sometimes be difficult to decide which one to purchase. There are three basic sizes for sedans including: compact, midsize, and large. Some models overlap and do not fit neatly into one specific category. Typical features of a compact sedan include good fuel economy, elevated levels of noise, and limited space for passengers. General characteristics for a midsize sedan include: more passenger and cargo space, a more comfortable ride, and provide better crash protection in comparison to compact sedans. Typically, large sedans provide extra cargo room for transporting luggage, more space for adult passengers, and a powerful engine.
Sedan sizes and prices vary widely, although buyers looking for four doors and a boot typically end up purchasing a sedan. Low cost compact and midsize sedans are cheapest to own because they are fuel efficient, insurance prices are relatively low, and their lack of complexity keeps repair costs low. This is not to say that all sedans are inexpensive. Luxury and high performance sedans are more expensive to insure and maintain. The ongoing debate is whether to purchase new or used and the answer is that it depends. The price needs of the used and new sedans need to be evaluated against safety, fuel efficiency, space, convenience features, repair costs, and warranties.
2. Engines and Fuel Economy
The engine size in sedans can vary anywhere from four-, five-, six-, eight-, and even 12-cylinder engines. Typically, compact sedans have a four-cylinder engine, and the average fuel economy ranges from mid-20s MPG to mid-30s MPG. Midsize sedans usually come equipped with a four- or six-cylinder engine and average anywhere from 18 to 30 MPG. Large sedans are operated by a six- or eight-cylinder engine and the fuel economy ranges from 18 to 26 MPG. New designs and technology are improving fuel economy, meaning midsize sedans are now getting the fuel economy that compact sedans used to achieve.
3. Safety
Sedans, specifically midsize and large, have among the lowest death and injury rates on the roads. Parents shopping for a sedan for their teen should check for features such as anti-lock brakes, front seat side airbags, full-length side curtain airbags, and stability control. Safety features, such as rear view cameras, parking sensors, and knee airbags are becoming increasingly popular in non-luxury sedans. Not all models offer the same features, so it is important for consumers to be aware of crash test ratings. Midsize sedans outrank compact sedans most of the time due to additional structure, safety features, and overall vehicle weight. When the consumer is deciding between purchasing a new or used sedan, it is important to consider which safety features are included. All new sedans have standard left and right front airbags, seatbelts in all outboard seating positions, and top tether and lower LATCH attachments in the rear seats. Finally, electronic stability control automatically and selectively applies brakes to pull a car out of a sideways slide.
4. Interior Space
Compact and midsize sedans can comfortably accommodate four average sized adults. If the adults are tall or the sedan needs to accommodate five adults, then a large sedan is recommended. Generally, compact sedans offer between 0.34 cubic metres and 0.37 cubic metres; midsize sedans offer 0.40 cubic metres to 0.45 cubic metres; and large sedans offer anywhere from 0.48 cubic metres to 0.59 cubic metres. If the consumer intends to haul anything bulky, it is recommended to purchase a sedan with folding rear seats or a ski pass through.
5. Luxury and Convenience
The latest sedans include luxury and convenience features, such as home theatre qualities, mobile phone connectivity, and navigation guidance. There is a wide range of entertainment features available from the factory and even more available after purchase. The standard car audio system consists of a stereo radio tuner, in-dash CD player, and left and right speakers. Most sedans are coming standard with satellite and HD readiness, and the consumer only has to pay for the subscription. In-car navigation systems are recommended for drivers who are going to be driving on unfamiliar roads. If the consumer is being price-conscious, he or she may want to evaluate prices for navigation systems included in the sedan versus purchasing a GPS that can be used in multiple vehicles. Typically, the navigation system built into the sedan is more expensive than purchasing a removable GPS. There are additional interior accessories that can be added to a buyer's vehicle to make it more customised.
How to Purchase a Sedan for Your Teen on eBay
After parents have decided to purchase a sedan for their teen, it is time to start shopping for one. Fortunately, eBay offers a wide variety of sedans including compact, midsize, and large. Parents can feel at ease knowing that they are able to purchase the exact sedan for which they are looking. The simplest way to locate a sedan is by using the search box function. The search box is located at the top of every eBay page. Simply type in "sedan" and thousands of results appear. To yield a smaller results list, a buyer simply has to type in more specific words, such as "standard car". Typically, coupes are not recommended for new teen drivers.
Evaluating Sellers
In an effort to put buyers at ease when making a purchase on eBay, there is an option to evaluate sellers. Buyers can evaluate sellers by clicking on their username and reviewing the feedback. The feedback consists of positive and negative interactions over the last 12 months with other buyers. If the seller is continually receiving positive feedback and has sold multiple items, then a buyer can be more at ease when working with the seller.
Conclusion
Purchasing a sedan for a teen is an exciting time and should not be a hassle. With just a little research and understanding, the consumer can have a better understanding of why they should purchase a sedan for their child. There are many reasons to purchase a sedan for a teen, and the top five include: market segmentation and price, engine size and fuel economy, safety, interior space, and luxury and convenience.
Sedans are divided into three main categories by size including: compact, midsize, and large sedans. The top five reasons vary according to the category in which the sedans are placed. There are advantages and disadvantages to purchasing a compact, midsize, or large sedan. The consumer needs to decide which features are important to them before deciding on which type of sedan to purchase. For example, one consumer may rank fuel efficiency as the top priority, and then a compact sedan is recommended. On the other hand, another consumer may rank safety as the number one priority, therefore, a midsize or large sedan is recommended. Overall, purchasing a specific type of sedan for a teen is based on personal preference. Luckily, eBay offers a wide variety of sedans to fit every buyer's needs.