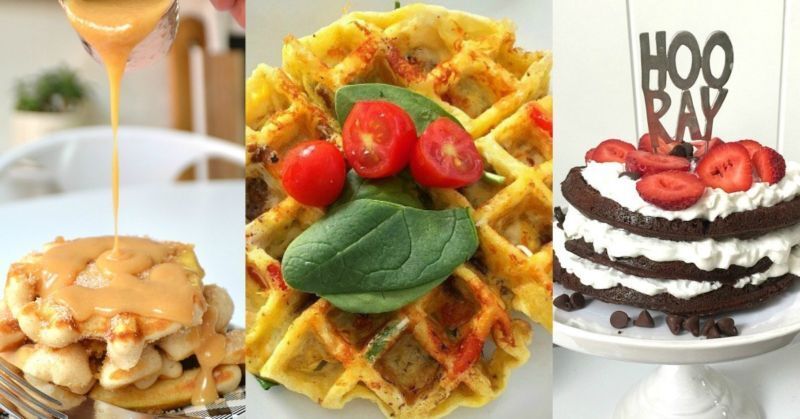 One of my favourite tools in my kitchen is my
waffle maker
. Recently, I started playing around with different recipes, and realised that there is SO much you can make with a waffle maker. From breakfast recipes, to dinner, and dessert, a waffle maker means fun creative recipes in your kitchen. The magical thing about a waffle maker is that you can use it for more than just waffles. The sky is the limit, really!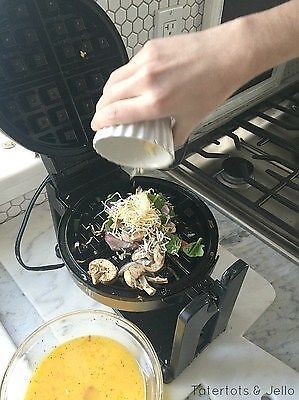 Add a caption
Protein Waffle Omelet Recipe on Tatertots and Jello
Make an Omelet Waffle
I'm always looking for ways to get more protein in my diet, and making an omelet in the waffle maker is a fun idea. Set out your favourite omelet toppings in small
ramekin cups
, and get everyone involved in making their own made to order omelet waffles. Such a great protein packed meal idea for breakfast or lunch or dinner. My kids love breakfast for dinner!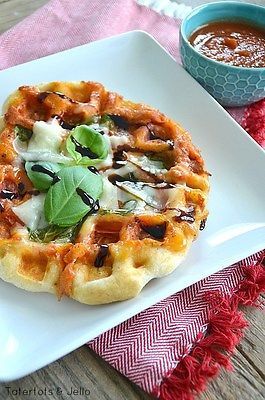 Pizza Waffles
Recently, my kids and I had a lot of fun making pizzas in the waffle maker! The key to this recipe is leaving your waffle maker on high, and using a great
non-stick spray
. Cook the dough a little first before adding your toppings and you have a fun meal idea for the whole family. It's a much quicker clean up than cleaning the
pizza stone
too. Plus, you can really get creative with all of your fun toppings!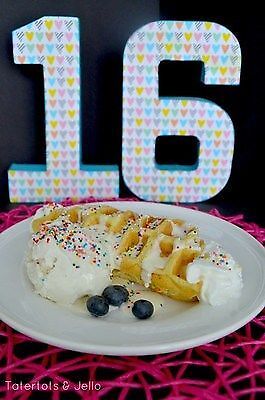 Add a caption
Happy Birthday Waffle Crepes on Tatertots and Jello
Waffle Crepes
Another fun idea is to make waffle crepes. This is a fun idea for a sleepover party. Have the kids take the favourite crepe toppings and create their own.
Sprinkles
make a fun addition to make it more festive. Keep your batter thin so it's more crepe-like. Then, you just roll off your waffle when it's done and fill it with goodies.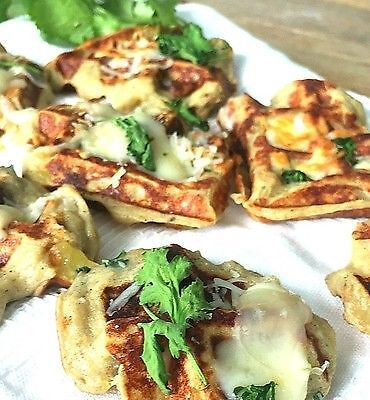 Make Waffle Bites
This is a fun idea for finger food in your waffle maker. Use each section of the waffle maker and add just enough batter, or ingredients to make bite sized waffle bites. We made potato waffle bites as a fun appetiser and it was so yummy to have a food that wasn't sweet in the waffle maker.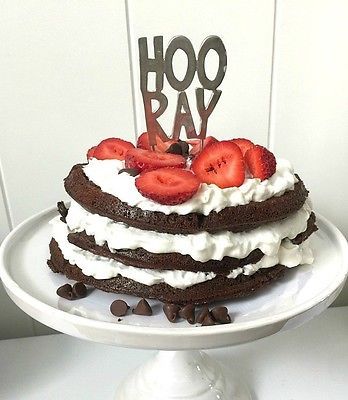 Make a waffle cake
Who knew that you make a cake for special occasions in your waffle maker? Use
brownie mixture
to make your waffles cake-like. Make sure to use a good
spatula
to help you remove the brownie waffles and lots of cooking spray. Add some whipped cream in between each waffle to make your very own cake!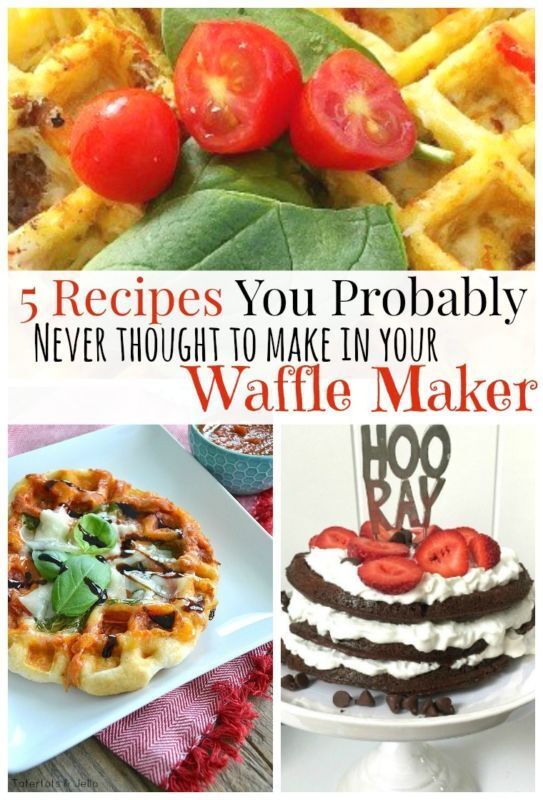 More from Tatertots and Jello
Nothing makes your day better than a beautiful, inviting home. Visit Tatertots & Jello on the Web every day for new ideas, projects and inspiration. Plus, follow Tatertots & Jello on Pinterest at @tatertotsjello, on Facebook (/tatertotsandjello), Instagram (@tatertotsandjello) or Twitter (@jenjentrixie). And find more great Tatertots & Jello eBay guides: follow us at http://www.ebay.com/usr/tatertotsandjello!