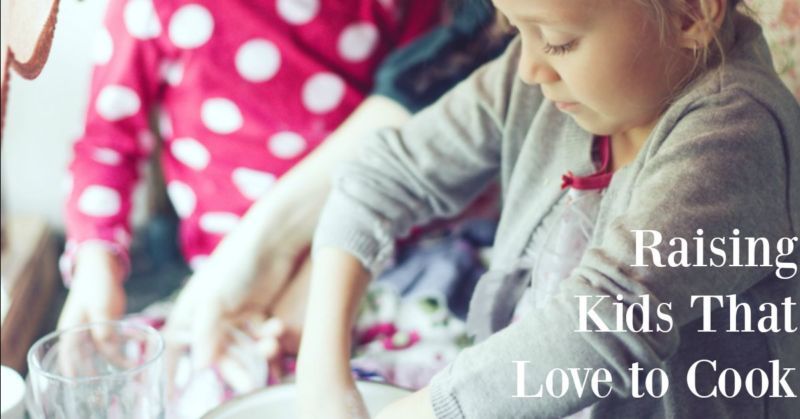 As my kids have gotten older, one thing I've really enjoyed doing with them is cooking. They grew up helping me in the kitchen, and it's a great way for us to talk, and spend time together. They will learn to love it too the more you do it with them and get them involved. Here are some tips for raising kids that love to cook, and know how to cook too!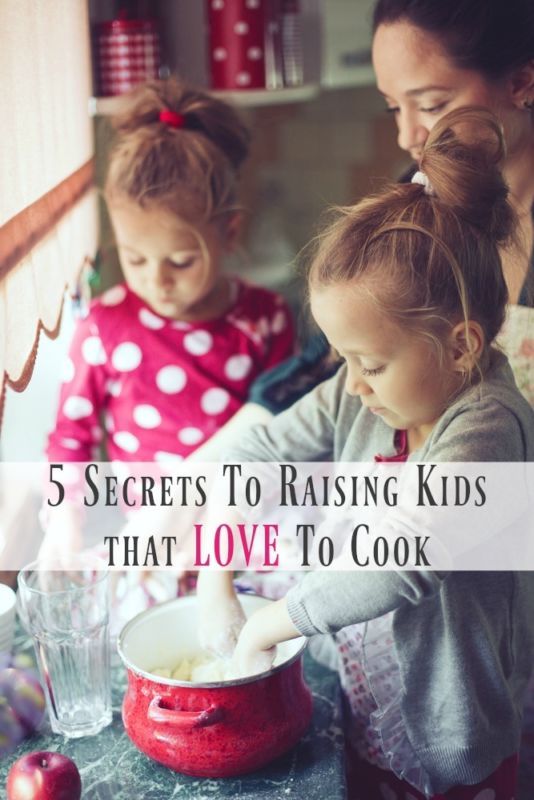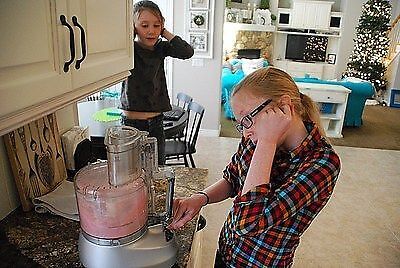 Start Young
My girls were always helping me with simple tasks like peeling potatoes, or turning on the
blender
. There are lots of tasks that kids can do in the kitchen from a very young age. You can have them practice cutting using plastic knives or do something simple like pour in the liquid ingredients or stir something on the stove. As they become older, you'll be surprised at how much they can actually make at a pretty young age. They can cook toast, or microwave some instant oatmeal. When they are super little, you can have them near you in the kitchen while you work and they can play with the
measuring cups
.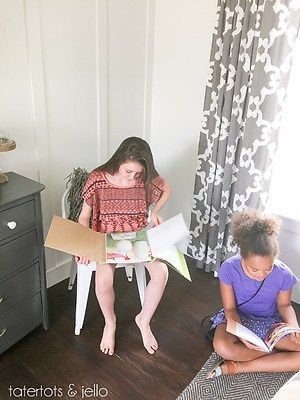 Get Kid Cookbooks
There are lots of great options for
kid cookbooks
, and this is a great way to get kids excited about cooking. Most kid cookbooks are designed to be simple to follow recipes and instructions that kids can do (mostly) on their own. As they get older, have them pick recipes out of your
cookbooks
that they want to learn how to make.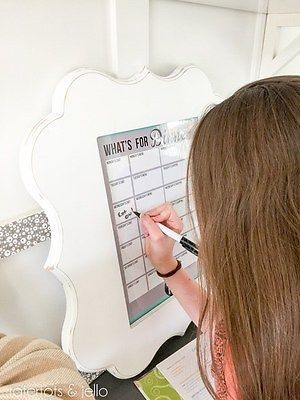 Let Them Meal Plan
You can make a weekly meal plan chart like this one and
frame
it in a picture frame to turn it into a
dry erase
menu. Use it to sit down with your kids and have them tell you what they'd like to eat that week. As they get older, assign kids a different day of the week to be in charge of dinner. Simple meals are perfectly OK and will encourage kids to get creative in the kitchen. Planning meals for their assigned night can involve choosing what to cook, making list of ingredients and shopping for them at the shops! This will teach kids how to make a plan each week and stick to it. That's a valuable skill to have for a lifetime!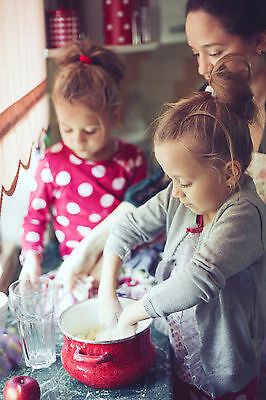 Make it a Part of Your Routine
One thing that is challenging about cooking with kids is how much time and patience it takes. Not to mention how much more messy your kitchen gets! But, take time to make it part of your routine. Whether you set apart Sunday mornings as a time to bake together, or make one night a week a kid-friendly meal that they can help you make, involving your kids regularly will not only help them learn to love cooking, but will be a great way to spend more time together.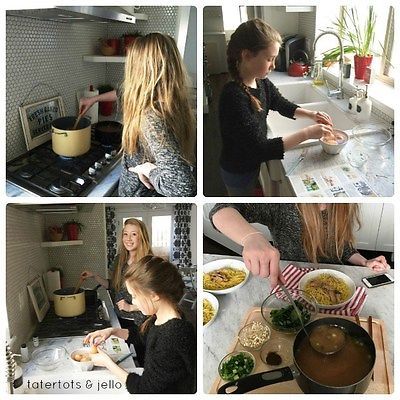 Make it Fun
If kids think that cooking is fun, they will be more inclined to want to do it. Think about having a family night centred around cooking. You can do an iron chef contest or cupcake wars competition. Bake cookies and take them to a neighbour or friend, or get creative and tell the kids that you are going to give them 5 ingredients and they have to create a meal with it. Think about letting your kids take a cooking class where they can experiment even more and learn to love to cook.
More From Tatertots and Jello
Nothing makes your day better than a beautiful, inviting home. Visit Tatertots & Jello on the Web every day for new ideas, projects and inspiration. Plus, follow Tatertots & Jello on Pinterest at @tatertotsjello, on Facebook (/tatertotsandjello), Instagram (@tatertotsandjello) or Twitter (@jenjentrixie). And find more great Tatertots & Jello eBay guides: follow us at http://www.ebay.co.uk/usr/tatertotsandjello