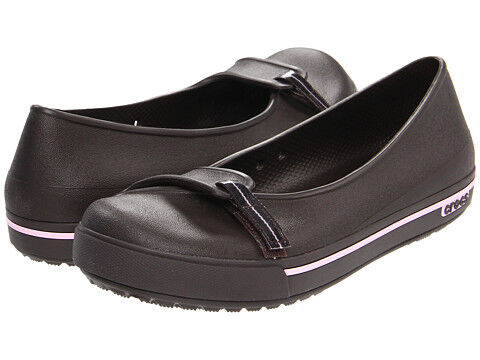 Shoes worn at school are very different from regular footwear. While adults can wear just about anything that fits and looks good, parents should remember that their children's bones and muscles are still developing, and that what the boys wear on their feet should not adversely impact the process. Unfortunately, many ill-advised parents tend to yield to their boys' fashion preferences, oftentimes setting aside any consideration regarding safety, comfort, and the appropriateness of the footwear's design in a school environment.
Some boys' shoes are suitable to wear to school and some are not. To help parents choose the perfect school shoes for their boys, this guide presents specific examples of shoe designs and the reasons they are great to wear in school. It is important to know what factors to consider when shopping for shoes to wear in school, so that the parents can determine the suitability of any given type of shoe that they come across.
Shoe Type 1: Strapped School Loafers
Strapped loafers have been one of the most popular choices among parents and school children for decades, and for a good reason. Strapped loafers provide ample support to the sole, are very comfortable to wear, and can be easily fastened, thus improving the wearer's balance while standing up or walking. Loafers are perfect for the long hours that children spend at school each day.
Strapped loafers are probably the safest choice for children because strapless loafers, when too loose, can cause children to fall off. In addition, loose footwear may have negative long-term effects on children's posture and the development of bones. Cinderella losing her shoes may be pretty, but your child losing his can be dangerous.
Shoe Type 2: Oxfords and Brogues for School Boys
Many fashion experts may contend that oxfords and brogues are not the same. However, as far as school shoes are concerned, oxfords and brogues belong to the same category. Oxfords and brogues both have adjustable shoelaces that help secure the shoe tightly to the child's feet, thus improving the wearer's balance. This, in turn, significantly lessens the risk of slipping and other accidents.
However, not all oxfords and brogues are fit to wear in school. This is because some designs may cause chafing on the back of the feet. That is why parents should look for designs that provide extra cushioning for the heel area, especially since children love to run around and play regardless of what they are wearing on their feet.
Shoe Type 3: School Trainers
For school-aged boys, trainers are a versatile type of footwear because they can be worn as regular school shoes and also as athletic shoes, something that's very convenient if the boy has to attend physical education classes. Moreover, athletic shoes are obviously designed to provide good support, breathability, and a very comfortable feel. Having appropriate support for the feet lets children develop a more natural and relaxed body posture. Shoes with high breathability let air to freely circulate in and out of the shoes, thus lessening the risk for developing itchy and annoying fungal infections, such as athlete's foot.
Parents are recommended to consult the school administration regarding the dress code for the students. Some schools' dress codes require leather or faux leather shoes for everyday wear, making school trainers not always appropriate to wear in school. If this is the case, parents have another option, as some boys' trainers are designed to mimic the appearance of leather shoes, and these may be allowed in school.
Shoe Type 4: Lace-Ups for School
Lace-up shoes are probably the best choice for parents who want their children to wear shoes with laces that can be fastened tightly. Lace-up shoes can be hi tops, boots, plimsolls, or formal shoes. For example, the iconic Chuck Taylor shoes, categorised as lace-up footwear, wraps tightly around the child's feet and ankles. Moreover, lace-up school shoes never go out of fashion, that's why many parents prefer these shoes for their teenage boys, who are usually starting to become more conscious of their public image.
Note, however, that some school administrations frown upon high-cut lace-up shoes, especially when paired with boys' shorts. This is because such combinations are simply too casual for a school environment. If this is the case, parents may opt to buy low-cut lace-up school shoe designs instead.
Shoe Type 5: Winter Boots for School
Unfortunately, none of the first four types of shoes is suitable to be worn during the colder months. That is, aside from stability, flexibility, and overall support, winter footwear for school boys should also be able to protect the feet from the bitter cold. Parents should also make sure that the inner lining is made from very absorbent material, so that excess body moisture can be drawn away from the skin and thus prevent the growth of fungi and bacteria.
Moreover, the winter footwear should also be able to provide enhanced traction via anti-slip rubber soles, as streets during winter can be very slippery. For all these reasons, winter boots should also be part of a school-aged boy's wardrobe. Ideally, these shoes should have a waterproof exterior and an insulating inner lining. This way, the child's feet can be kept dry and warm even in cold rainy or snowy weather.
Other Kinds of School Shoes
Because of the variety of footwear designs available in the market today, there may be some shoes which are not listed in this guide but are still suitable to wear to school. To help parents decide for themselves whether a particular shoe design is perfect for their boys to wear to school or not, the next table summarises the five most important things to look for in school shoes and the reasons they are important.
What to Look for

Why You're Looking for It

straps or laces

to secure the foot

to prevent slipping

heel support

to prevent chafing

to improve balance

breathability

to make shoes more comfortable to wear

to prevent fungal and bacterial growth

arch support

to preserve and enhance posture

to encourage normal bone growth

flexibility

to preserve the child's natural gait

to enhance comfort
It is a good idea to let the children participate in the shopping process and listen to their opinions on style, colour, or brand of the school shoes. This way, parents can make sure that their boys are not only safe with the pair of school shoes they wear but are also happy with wearing them. If children, especially older ones, have a certain preference for a pair of shoes, parents can check the above table to determine whether the shoes are suitable to wear to school or not. If in doubt, parents can consult a professional shoe fitter or a podiatrist for professional advice.
How to Buy School Shoes on eBay
eBay has a wide variety of children's shoes of different styles, colours, and designs that are appropriate for school. To get a list of all boys' school shoes, all you need to do is type "boys' school shoes" in the search box on eBay's home page.. You can then browse this list until you find a pair of shoes that you would like to buy. If, however, you have a particular brand, design, material, or size in mind, you can add relevant keywords to the original search to refine the results. For example, typing in "boys' trainers size 5&" returns a list of size 5 boys' trainers of various colours and brands.
When you have selected the pair you like, check that the shoes have straps or laces that help secure the footwear in place. They should also be breathable and flexible to make them safer and more comfortable to wear. Do not forget to check the seller's location, so you know if there is a need for size conversion, as shoe sizing standards in seller's country may be different from the UK's. You should also check the seller's return policy so you can return or exchange the item if it does not fit or is faulty. For additional enquiries regarding the product, you may click the seller's name, then e-mail him or her.
Conclusion
School shoe for boys should not only be able to provide ample support for the feet and protection from the weather, but should also cater to the special needs of children. For example, school shoes should be durable without interfering with the boys' bone development. Equally important, the shoes should also offer sufficient foot arch support to prevent undue stress on the feet and also to preserve the child's natural gait.
Loafers with straps or laces are good choices for school footwear because they are comfortable to wear and can be securely fastened. Stylish oxfords and brogues, on the other hand, accommodate the feet properly and have laces that can be fastened as needed. Lace-ups are a timeless classic that wraps snugly around the feet and school trainers can be perfect for school, if allowed by the dress code. Lastly, winter boots provide the extra insulation needed during cold weather. All these styles can be found on eBay at prices appropriate for every budget.