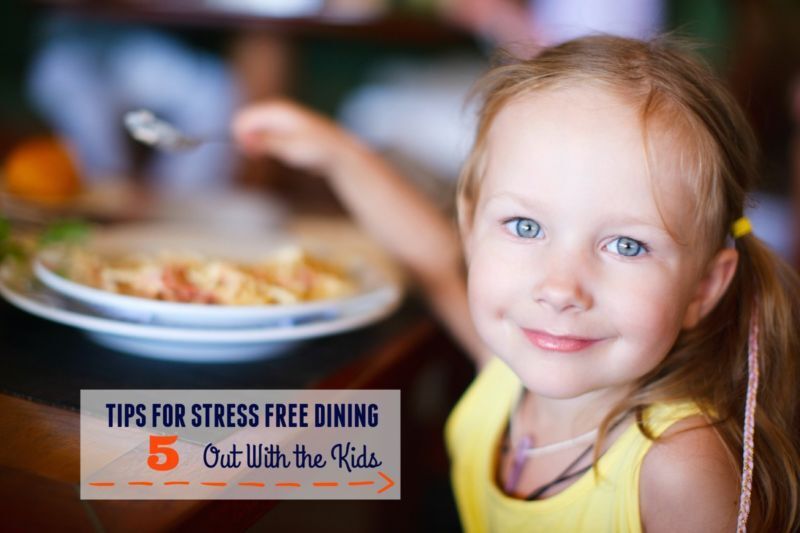 Dining out can be the perfect time to relax (no cooking!), regroup and reconnect as a family. Luckily, eating in a restaurant with kids doesn't have to be stressful. So many establishments have made modifications to welcome families and there are things we can do to make our experience go smoothly too. Here are 5 TIPS FOR STRESS FREE DINING OUT WITH THE KIDS because we all want to enjoy our meal out!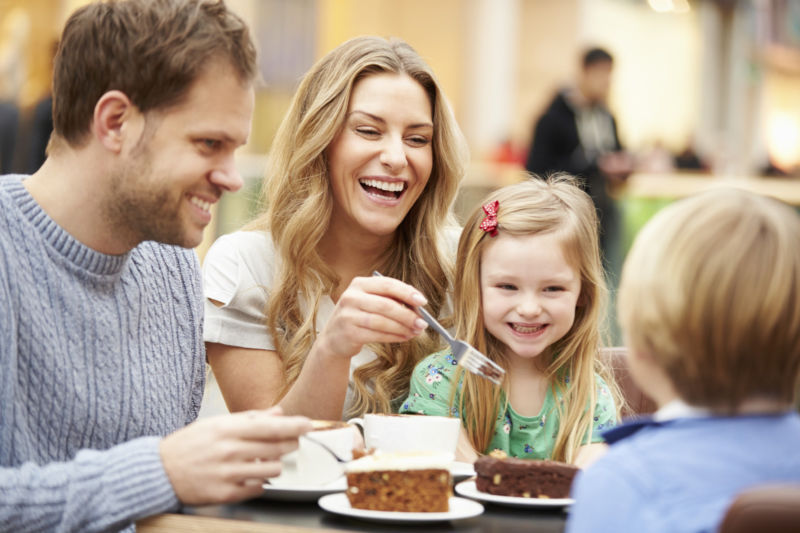 1. TIMING IS EVERYTHING - The best piece of advice for stress-free dining with kids is to TIME IT RIGHT. Hitting a restaurant when your kids are starving and it's peak dining hours is a recipe for disaster no matter how well prepared you are. The best time to take your kiddos out to dinner is before the 6 P.M rush. This way the restaurant is not crowded (less wait for a table and food once you order) and chances are, your server will be more pleasant, too. Let's not forget that your child (ren) probably won't be starving at that point, either.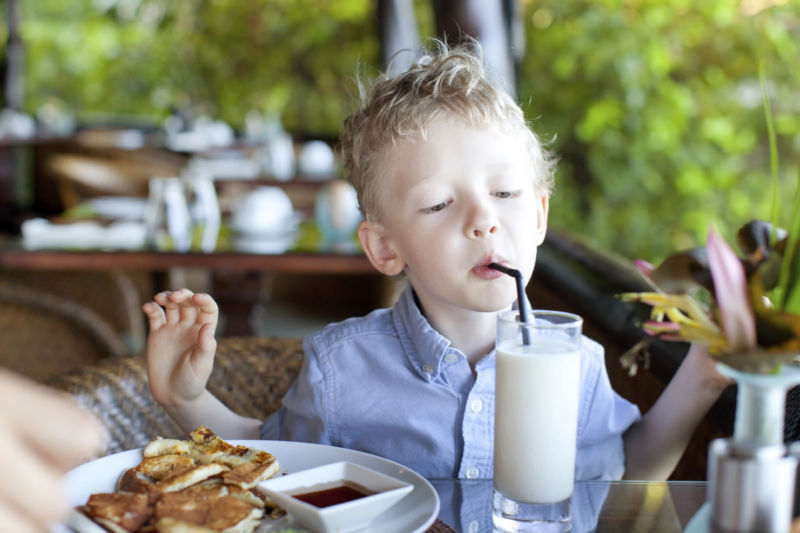 2. PICK A RESTAURANT WITH CUISINE THEY'LL EAT - Kids need to be happy with their menu choices too. See if the restaurant has their menu online and look at the menu before you head out to make sure there is something there that everyone will be happy with. Don't forget your
disposable placemats
if you have toddlers and
high chair mats
if you have babies and toddlers. We never leave home without them!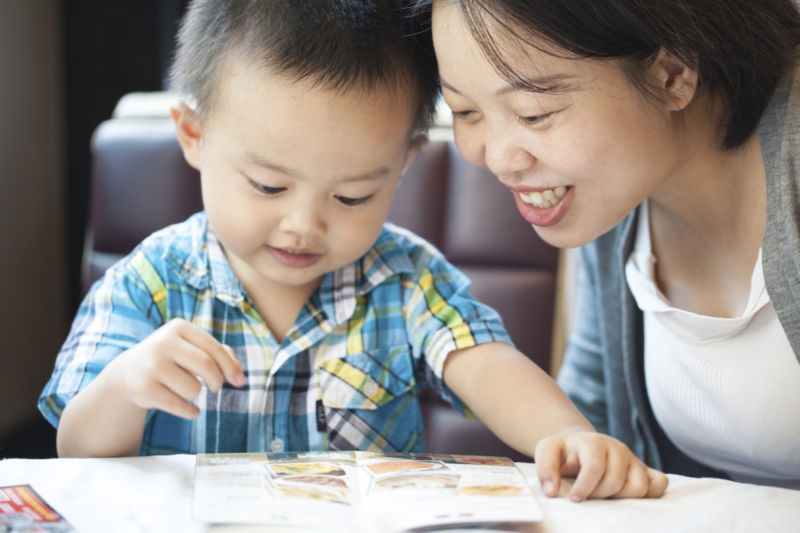 3. DINE IN RESTAURANTS THAT LIKE KIDS - Not all restaurants like kids and not all restaurants are appropriate for kids. When dining out with kids, pick restaurants that have friendly staff that make an effort to keep kids happy with fun kids' menu activity templates and
crayons
or some other fun toy like this
Etch-A-Sketch
, provide kid-proof cups, offer early dining, provide high chairs, and have safe tables/booths for families.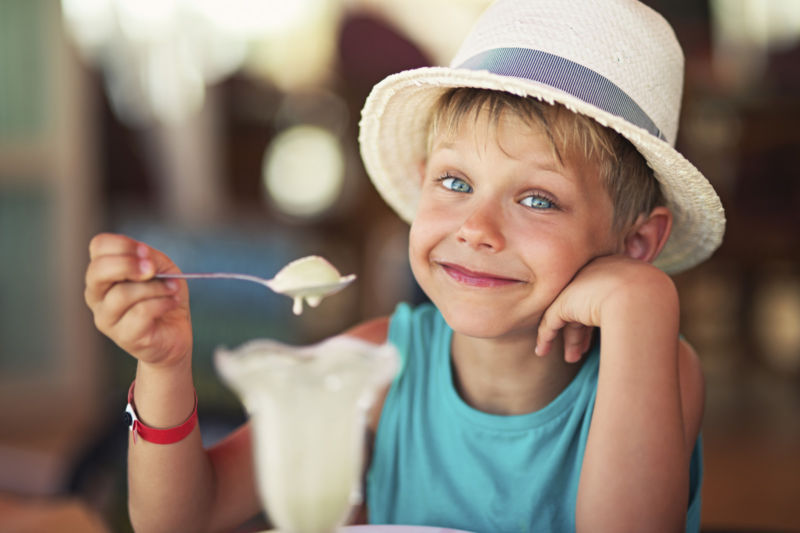 4. GO FOR THE NOISE, NOISE, NOISE - Noisy, family friendly restaurants are a great bet for dining out with kids because if your child becomes loud (it happens!) or has a meltdown, no one will hear them. One of the biggest causes of stress when dining out for many parents is the noise their children make in relatively quiet restaurants. Let's face it, it can be embarrassing when unwanted attention is drawn to you because of a parenting moment.
5. MAKE THE TIME COUNT - Eating out should and can be about spending quality time together. Once you've been seated, talk with each other, interact together and allow the time spent waiting to be meaningful. If a little activity is required, grab that crayon and colour with your child, play tic-tac-toe or complete the
crossword puzzle
with them. Try having every member of the family put their electronics away and see what happens!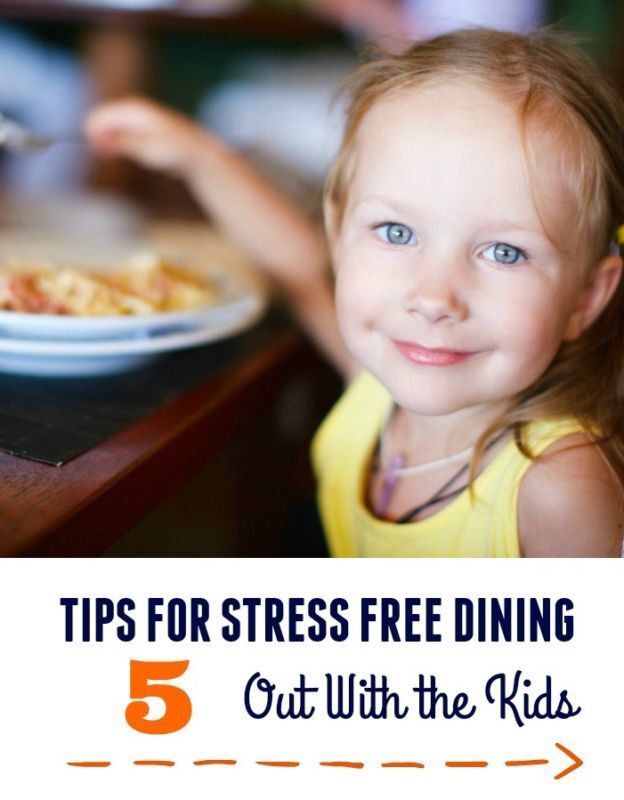 Do you have any tips for stress free dining out with your kids?
More from KIDS' ACTIVITIES BLOG:
Love this article? Then be sure to check out my
6 FUN OUTDOOR FAMILY GAMES
and
5 TIPS FOR CREATING A KID FRIENDLY BATHROOM
guides! Plus, click on the pictures below for more inspiration!
Visit Kids' Activities Blog at www. kidsactivitiesblog. com daily for activities, ideas and inspiration for kids. Follow us socially on Facebook (@quirkymomma), Twitter (@4KidsActivities), and Pinterest (@HollyHomer).
Stay tuned for more organising tips and easy hacks coming from Kids' Activities Blog!