This guide is 5 important tips for just listing an ebay item and it needs to be followed as it will help!!
1, Pictures
2, Descriptions
3, Communication
4, Postage and packaging
5, Payment Methods.
Pictures:
Pictures on an ebay listing is very important, Its what the buyer looks at first. If you have a bad picture people will not buy the item. You need to get your self a Cheap Digital camara with this you can take picture that are clear and most of all honist alot of people will try to use their phone but in all honisty its no where near as good as a proper digital camara. Also with a digital camara you have the lighting option. However do not confuse customer with shades of clothing makeup or anything like that with the lighting if it does change the shade try and arrange it so you dont change the shade of the item you wan to sell. Back grounds in pictures are also very important. If you have an aweful background people will be put off by it. I prefer to use a a white back ground here is my shop where you can see some of my picture i have taken for examples My ebay shop Im going to show you now 2 different pictures one from a phone and one from a digital camara.

This picture is taken by my digital camara as you can see its on a white back ground.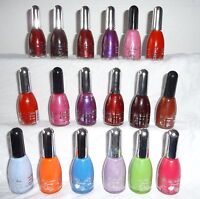 The picture below is taken from my phone. With lighting in my room, as you can see the complete difference in the pictures. I know what i would prefer. (The phone i use is a blackberry curv it maybe compeltely different on a different phone. but I dont think phones can beat an actual digital camara.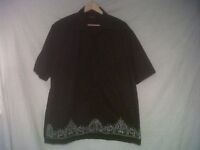 Description:
Description in a listing is very important after your customer has looked at the picture the next thing they will do is go to the description to read all about it. So you are going to need to be very informative and as honist as you can but as simple so they can understand it. Not saying your customers wont but when they are browsing they dont want to be sitting in your description trying to figure out what exacly you are talking about. They want to just log into ebay look at your item and say "oh a shirt its L black with pink yellow and green stripes no damage ill buy it" If you look at my descriptions you can see what i am trying to say :)
My ebay shop
Communication:
Communication is also very important when it comes to ebay, sometimes if a customer is slightly unsure but very interested they will for sure message you and ask a question, you need to be replying to these questions with in 24hrs or even 1hr. Dont let customers find something the same but somewhere else let them buy from you always be around to respond to your customer. But again dont lie to them be honist tell them with honisty the answer of their questions, even if it means you loose the sale honisty is your best thing. Customers like to here sponces, even if you think its silly to message them every step of the way, it actually isnt. When they buy the item send them a message to say thank you for buying the item. When you have wrapped the parcel to go message them again and say "Just letting you know your parcel is ready to be sent now very nice doing business" and when the item is sent say to them "just letting you know your item will be with you shortly it was dispatched today and such and such time" The communication is vital. You must do it. People leave bad feedback for lack of communication.

Postage and Packaging:
Postage and packaging is also very important, for you and for the customer. The last thing you want to do is send an item and its ripped or broken on the way. So i my self am the bubble wrap king i get bubble wrap from anywhere i possably can! Even the little fruit box's with a little bit under neath it all helps. Most of the things i send out is wrapped in bubble wrap specialy the nail varnishes and make up we sell. but items like clothing dont need it they can be put into a plastic bag into a envelope and sent off. Customers like to see things wrapped well so they know it has been safe on its way. Now the best possable way of postage is by making it as light and as small as you can. So make it compact try and spread the item if possable across and make it as thin as you can. There is no need to put 7 rolls of parcel tape around a parcel just put enough so it is shut and would be noticed if opened. Put your self in the buyers possition, what you would like to see when you get a parcel deliverd..
Payment:
Payment is pritty simple for everyones protection use paypal, it does charge you 3% of the entire sold price including p+p aswell as an extra 20p on top of the 3%. Paypal is by far the safest way i would reconmmend this to everyone. The buyer and seller are protected. So make sure you put in your note that you are accepting Paypal only :)
Well i really do hope this guide has helped people any more questions please just message me i am more then happy to help :)
My ebay shop
Thank you for reading
Ross :) x