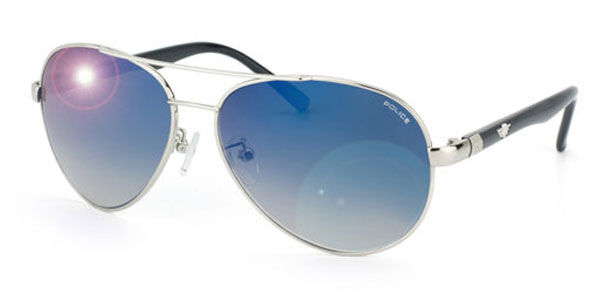 There are many styles of men's sunglasses that have come and gone throughout the decades. A select few of them have held their appeal through the years and remain popular around the world. Choosing the right pair is partially a matter of taste. It's also important to understand what characterizes each type of sunglasses and to gain a basic understanding of the vocabulary associated with men's sunglasses.
Once a man knows the five styles he cannot go wrong with, it's still a good idea to become familiar with some of the terminology that will be encountered while sunglass shopping. Doing this ahead of time can save wasted time, frustration, and possibly even buyer's remorse down the line. Purchasing sunglasses is all a matter of knowing which type of style is best suited. In order to do that, the buyer must understand more about the different styles of sunglasses out there to choose from.
Different Sunglass Styles for Men
While there are many kinds of men's sunglasses and surely new styles will continue to crop up, there are five absolutely timeless styles that look good on any man and will probably never be considered out of fashion.
1. Aviator Sunglasses
Aviator style glasses (usually referred to as simply "aviators") were first manufactured by the sunglasses company, Ray-Ban. They were a casual version of the pilots' goggles the company was known for making. Aviators have large lenses held in place by thin wire frames. They cover a larger area of the face than the most other sunglass styles. The aviator is generally regarded as the most universally flattering sunglass style. Aviators tend to look good on people with all different face shapes.
2. Wayfarer Sunglasses
The original wayfarer sunglass was manufactured by the Ray Ban sunglass company. There are several brands who make wayfarer-style glasses today, but in order to be considered authentic they must be Ray Bans. The style is characterized by having thick plastic frames and trapezoid-shaped lenses. They are considered to be the classic "bad boy" sunglasses, and most agree that they are one of the most enduring accessory item styles ever designed. This style of glasses can work well for both men and women and is considered to be flattering to all face shapes.
3. Wrap Around Sunglasses
Wrap around sunglasses are designed to curve closely around the contours of the face. They offer more sun and wind protection than most other styles and are a bit more aerodynamic. Their streamlined look has maintained its popularity for decades. Wraparounds, or wraps as they are sometimes called, tend to be very durable and less prone to bending and breakage than many other types of sunglasses. Usually, though, prescription lenses cannot be used with wrap around sunglasses due to their unusual shape.
4. Rimless
Rimless glasses, as their name indicates, have no frames around the lenses. The lenses are attached to the nosepiece with tiny screws. Rimless glasses offer the most subtle and minimalist eyewear look possible and are very lightweight. While there are no solid frames to be broken, care must be taken to ensure that the lenses are not cracked or broken. Many people who do not care for the way they look in most types of glasses often find that they prefer wearing rimless varieties.
5. Prescription Sunglasses
For those with a vision problem that requires corrective prescription eyewear, they will have several choices when it comes to sunglasses. The styling of prescription sunglass frames is nearly the same as with non-prescription sunglasses. Almost all of the same fashion, designer and celebrity eyewear options apply. Prescription sunglasses are available in all lens materials, including high-index, polycarbonate, regular (CR-39) plastic, Trivex (a lightweight material similar to polycarbonate) and glass.
Sunglass Terms to Know
There are some words that will inevitably come up when a person is shopping for sunglasses. Getting to know what is meant by them first will save a lot of time and confusion later.
UV/UVB/UVA
When shopping for sunglasses, one is bound to come across the terms "UV," "UVA," and "UVB". UV stands for ultraviolet light, which is one of the parts of the spectrum of light that comes from the sun. UV rays can cause damage to the eyes and it is a good idea to look for sunglasses that offer at least some level of UV protection. UVA and UVB are two types of ultraviolet light rays. Each can potentially damage the eyes and many people prefer broad spectrum coverage from their sunglasses and therefore purchase those that have both UVA and UVB protection.
Mirror Coated
Mirror coated lenses are so named because they are coated with a reflective substance (sometimes called a "flash coating"). This serves as an additional means to keep strong light out of the eyes. Mirror coated lenses have been popular for years not only because of their functionality, but because many people favor their distinctive look.
Polarized
Those who spend a lot of time in the sun often opt for polarized sunglasses. Polarized lenses are treated so that they change the angle at which the light passes through the lenses. This reduces glare substantially. Those who play outdoor sports - especially skiing and fishing where there is a reflected glare from the sun often wear polarized sunglasses.
Photochromic
Photochromic lenses can self-adjust their level of darkness depending on how bright it is outside. This happens because of a UV-activated chemical reaction that occurs within a compound that is embedded in the surface of the lenses.
Impact Resistant
Most frames are fairly durable, but to what degree depends on the type of material they are made of. Impact resistant sunglass frames are made from polycarbonate, which is very strong and holds up to greater forces of impact than those made from other types of materials. Impact resistant does not, however, mean that the frames are unbreakable.
Tinted Lenses
Many sunglass lenses are tinted with a specific colour. This is done for very particular reasons, as each can help with a certain purpose. The following table outlines the colours that are used for sunglass-tinting and the purposes they serve.
| Tint Colour | Purpose |
| --- | --- |
| Gray | Gray is the most commonly used color for lens tinting. It filters out a good amount of light without compromising the appearance of colors as they appear without the glasses. |
| Red and Purple | Red or purple tinted lenses are are often favored by those who engage in water sports, as they help to create more contrast between objects that are against a blue or green background. |
| Yellow | Sunglasses with yellow tinted lenses block out nearly all blue light. This makes for enhanced clarity, but distorts colors from the way they would appear to the naked eye. Yellow lenses are perfect for engaging in snowsports, but probably not an ideal choice for choosing paint colors or any other activity that requires for accurate interpretation of color. |
| Brown and Amber | Glasses with brown or amber-colored lenses are what is commonly referred to as 'blue-blockers."' Similarly to yellow lenses, they block out the blue part of the color spectrum. This reduces glare and is believed to protect the eyes against the development of cataracts believed to be caused by UV exposure. |
| Green | Green tinted glasses make great. They still block out quite a bit of blue light while still offering good clarity and color interpretation. |
Tortoise Shell
Tortoise shell sunglasses frames are characterized by their blotchy brown and black colour pattern. Tortoise shell frames were once made from the shells of actual tortoises. Today, they are simply designed to mimic the mottled shell using synthetic materials. Though their history dates back decades prior, tortoise shell frames really became popular in the 1950s and have remained so ever since. Many different styles of sunglasses can be purchased with tortoise shell frames.
How to Buy Sunglasses for Men on eBay
eBay is the preferred place to purchase men's sunglasses for many buyers, simply because of the vast selection and secure purchasing. The site is completely free to use and purchases can be made round the clock. There are always many sellers and products to choose from on eBay and the user interface makes it quite simple
Searching Through Sunglasses on eBay
Finding men's sunglasses is easy. Users can enter the term "men's sunglasses" into the search bar located on every page. Once there, features like style, colour, and price can be ticked off in order to narrow the results of the search. Specified terms can also be entered in order to find a more customized results page. "Men's aviator sunglasses" or "black wrap around sunglasses" will yield more relevant results than a more broad search term.
Making a Secure Purchase on eBay
Using PayPal or any major credit card, purchases can be made from anywhere there's Internet access. Sellers on eBay must display their profile information which includes the length of time they have operated on the site, as well as their rating as determined by others who have purchased from them. Shipping rates will vary depending on the method of transport as well as the proximity of the seller to the buyer. For this reason, many eBay users first look for sellers within their area.
Conclusion
Sunglasses are something men will always need, and many styles will continue to make their appearance on the scene through the years. Most will go the way of most trends and become obsolete. However, there are still a few timeless styles of men's sunglasses that one really cannot go wrong in buying. Getting to know what they are and being familiar with the terminology involved in sunglass buying will help a buyer to come to a decision more quickly. Purchase satisfaction is usually much greater when the product has been researched properly beforehand. Online marketplaces like eBay can be a trustworthy resource for finding and purchasing them. When it comes to purchasing sunglasses from eBay, it's about finding the best possible style of sunglasses to suit your personality and style. No matter which type you choose, you can rest assured you are getting the best possible deal for your sunglasses.