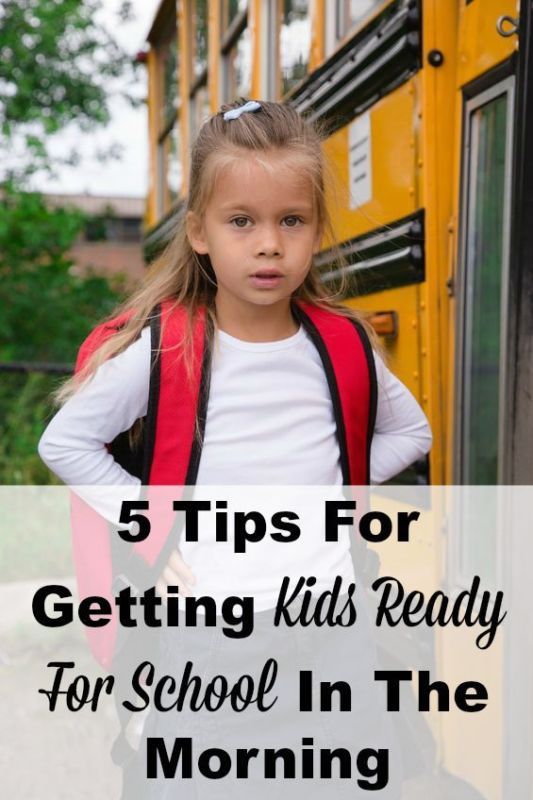 Do you feel like your weekday mornings, when the kids have to get off to school, are way too crazy and hectic? If so, these tips for getting kids ready for school in the morning are sure to make your back to school routine easier. Streamlining a few things to be more organised will help both you and your kids happily and easily get out the door and headed to school each day, without feeling like you're having to rush too much or forgetting something.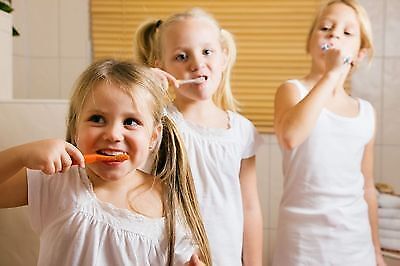 Take baths and showers at night.
One of the biggest ways to get kids ready and out the door faster is to make bathroom time shorter in the morning. By bathing at night your kids will have less time in the bathroom and thus more time for sleep and breakfast.

If you have multiple children, you can split it into a routine where some shower in the morning and some at night. You may also implement a timer for the bathroom if you have some that tend to take longer doing hair or makeup than is necessary. Adding a mirror to their bedroom can make it easier to let the teens spend more time on hair and makeup while the younger kids are in using the bathroom, brushing teeth and changing into school clothes for the day.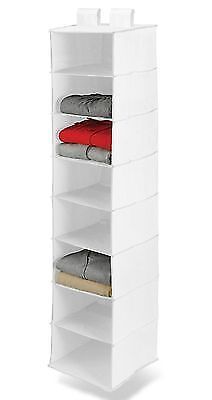 Add a caption
Hanging Closet Organizer Has Slots For Each Day Of The Week
Pick out clothes once a week for the entire week.
Picking out the kids clothes once a week, for the entire week, is much easier to do than the daily scramble to pick out an outfit they want to wear. On the weekend have your kids pick out all parts of their
school uniform
they will need each day, such as trousers, tops, underwear, socks, shoes and accessories, and you can keep them organised and separate in a
hanging closet organiser
, such as the one on the left. This is simple if they wear uniforms, but even more necessary if they do not. Having things picked out and pulled together for grab and go in the morning will save everyone the hassle of waiting while a child tries on a dozen outfits or digs around for the belt that has gone missing.
Prep lunch box items ahead of time.
Instead of preparing everything the kids need to take for lunch each morning, when you're scrambling, spend time once a week prepping things for easy grab and go lunches. Wash and prep vegetables and fruit into single serve containers or bags. Divide crackers, pretzels or similar snacks into individual servings and add to your snack bin. Put out designated snack items like granola bars, crisps or similar in your snack bin. Label each bin and then allow kids to pick something from each bin to build their own lunch to put into their
lunch box or bag
in a few minutes each morning, or even better, the night before!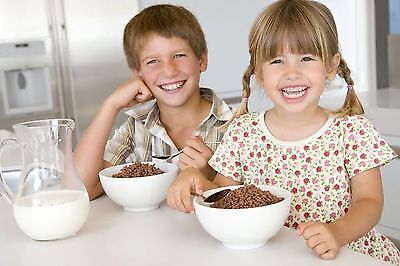 Choose easy and fast breakfasts.
Eating breakfast each morning is a necessity to make sure young minds are ready to learn once they get to school. But trying to get a big breakfast together in the morning makes it much more stressful. As I discussed in my list of the
7 things to do tonight for a better tomorrow
, go ahead and prep for breakfast at least the night before.
Some ideas include prep ahead easy freezer breakfast sandwiches that can be reheated and eaten on the go. Another is to prepare things like yogurt and granola cups, or even portion cereal for fast breakfasts on the go, or that can be eaten quickly at the kitchen table without a lot of parental assistance. Plan ahead so you aren't scrambling in the morning over the stove trying to cook a full meal for your kids.
Keep the television turned off.
Finally, make getting ready for school easier each morning by eliminating one of the biggest distractions and time wasters -- having the television on while the kids get ready for school or eat breakfast. Instead, keep the television off in the mornings so your kids aren't losing focus while they should be getting backpacks and lunch boxes into the car, or heading out to the bus stop.
These tips for getting kids ready for school in the morning are perfect for a busy family. Not only will everyone get a bit more sleep, but there will be fewer accidents or misplaced items as you head out the door. Make your morning routine easier by keeping these ideas in mind as you prepare yourself and your kids for back to school.
What do you do to make getting your kids ready for school each morning easier? I'd love to hear so tell me your own tips and ideas below in the comments.
In addition, don't miss even more tips and tricks I've shared by following
Household Management 101 here on eBay
.
Here's some of my additional guides below. (Check my profile for the full listing.)
Add a caption
10 Tips To Save Money At The Grocery Store (Without Coupons)
Add a caption
7 Mindsets Of Frugal People {& How You Can Adopt Them Too!}