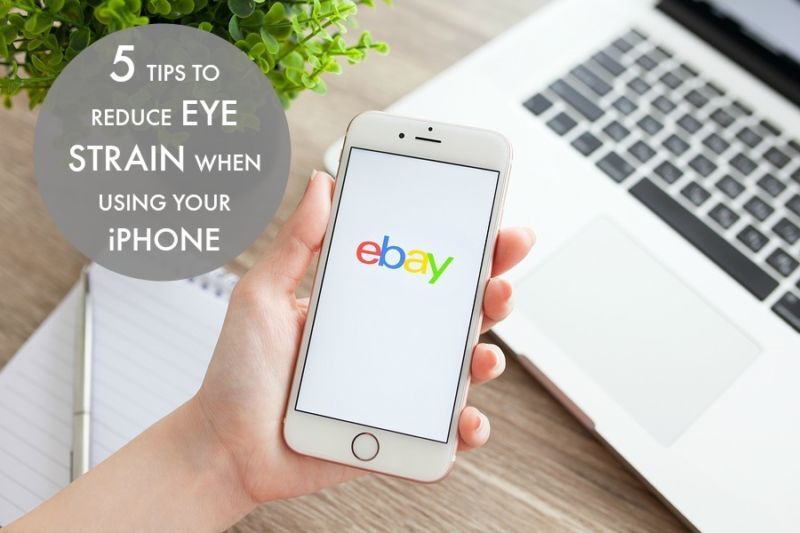 If you use your
iPhone
or
iPad
all the time like most of the population, then the bright LED display isn't doing your eyes any favours. There are a few things you can do to reduce the strain on your eyes, especially if you spend copious amount of time multi-tasking on your phone. Here are 5 tips to reduce eye strain when using your iPhone or iPad that are really helpful!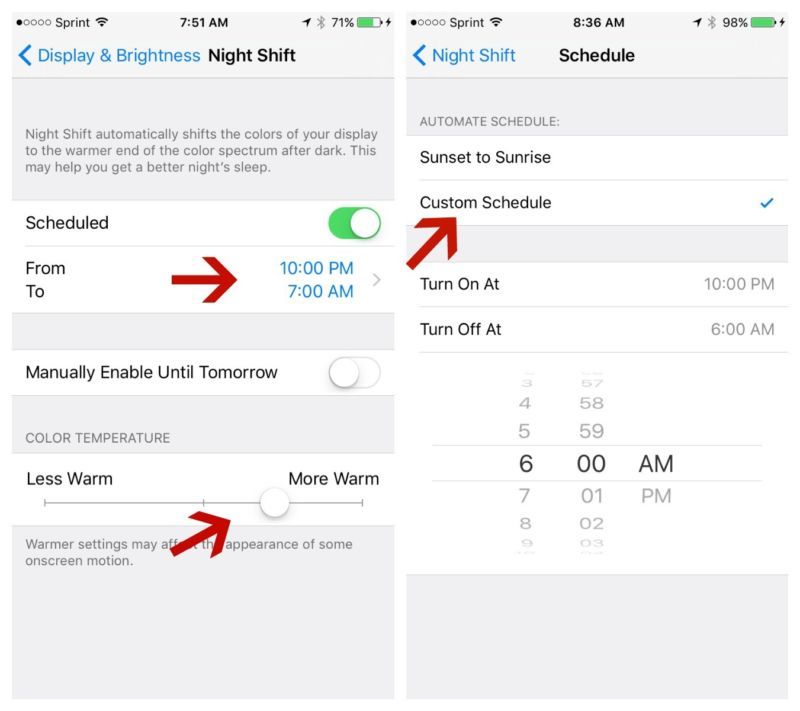 1. ENABLE NIGHT SHIFT
Enable night shift on your
phone
to help reduce eye strain. One of the new features in iOS 9.3 is "night shift" which can be enabled to reduce eye strain when you are using your iPhone (or other Apple device) in the dark.
To enable night shift go to Settings > Display & Brightness > and then slide on Night Shift.
While you are here, you can also adjust the blueness of the screen from warmer to cooler tones using the slide bar. Note: The "More Warm" side has less blue.
You can also customise your own schedule (picking your specific time frame) or pick from "Sunset to Sunrise" for Night Shift.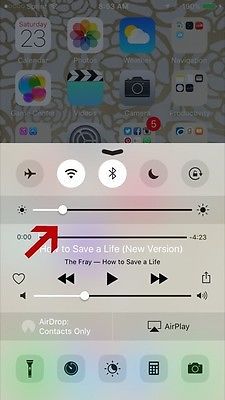 2. REDUCE BRIGHTNESS
You are probably thinking, well, duh! But it's an easy fix that's easy to overlook. Bright light is not your eyes' friend and by reducing the brightness on your iPhone's screen you can reduce the strain to your eyes (plus it'll drain less of your battery)! Go to the Control Centre and adjust the bar to a more comfortable brightness.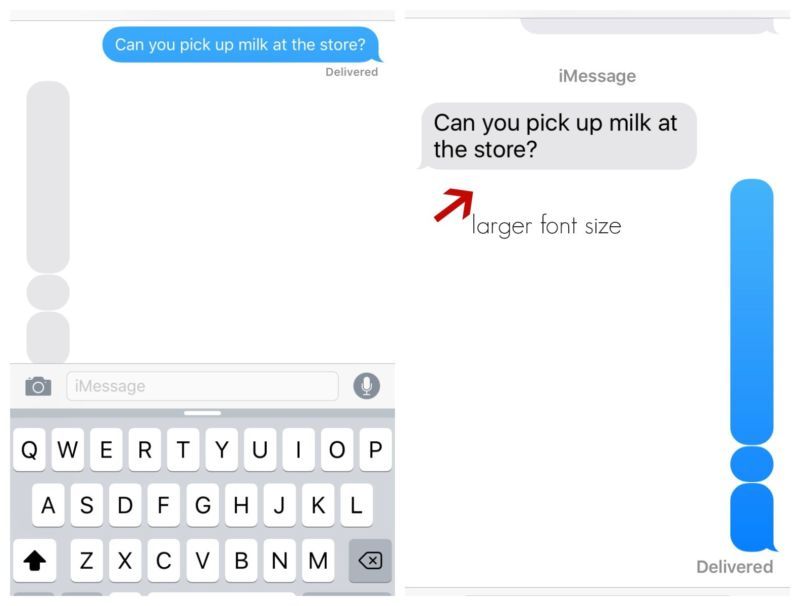 3. ENLARGE YOUR FONT
I remember laughing the first time I saw a friend's enlarged font on her phone. It seemed like she was reading from a large font book, which really, is what enlarging your font on your phone does. It enlarges your font so that it's way easier on your eyes. To make your font bigger, go to: Settings > Display & Brightness > Text Size, and then slide the bar to the right to increase the text font size.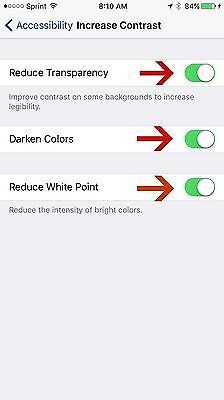 4. INCREASE CONTRAST
Honestly, I didn't even realise this was an option until recently. However, if visibility is an issue for you and you need more contrast for better viewing (which equals less eye strain) increase the contrast visibility on your screen. To increase the contrast, go to Settings > General > Accessibility > Increase Contrast and then slide on all three options which include "Reduce Transparency", "Darken Colours", and "Reduce White Point".
You can also try an
anti-glare screen protector!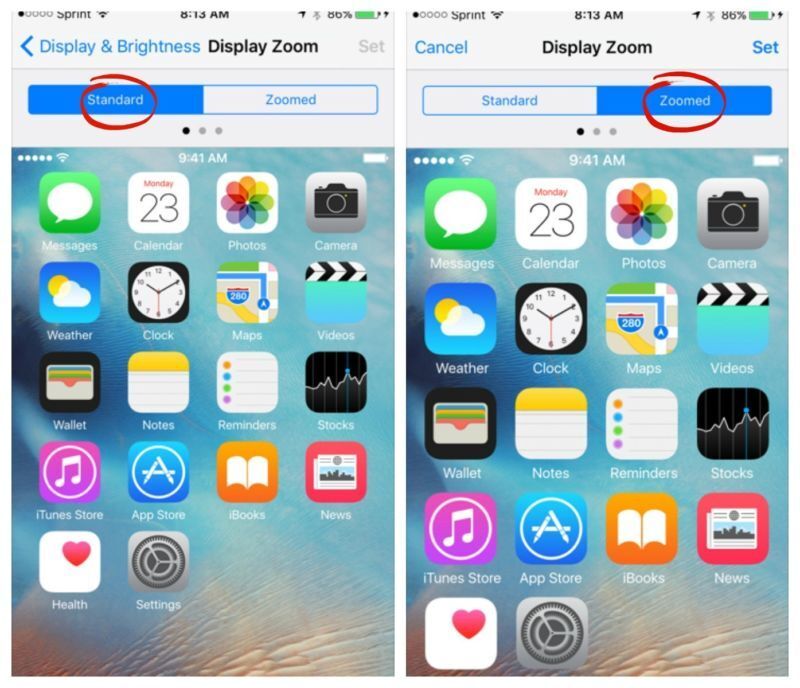 5. MAKE YOUR APP ICONS BIGGER
If you are having a hard time finding the apps that you need on your phone screen because they are too small (hello eye strain!) you can make them bigger. To make your app icons look bigger, go to Settings > Display & Brightness > View and select "Zoomed."
If you wear
over-the-counter reading glasses
, here are some cute ones that will help, too!
MORE
We've also heard you can use your phone or multi-function device less to avoid eye strain....(smiling). Or, if you are an avid eBook reader, try an audio book instead. A good pair of
noise cancelling headphones
is a must!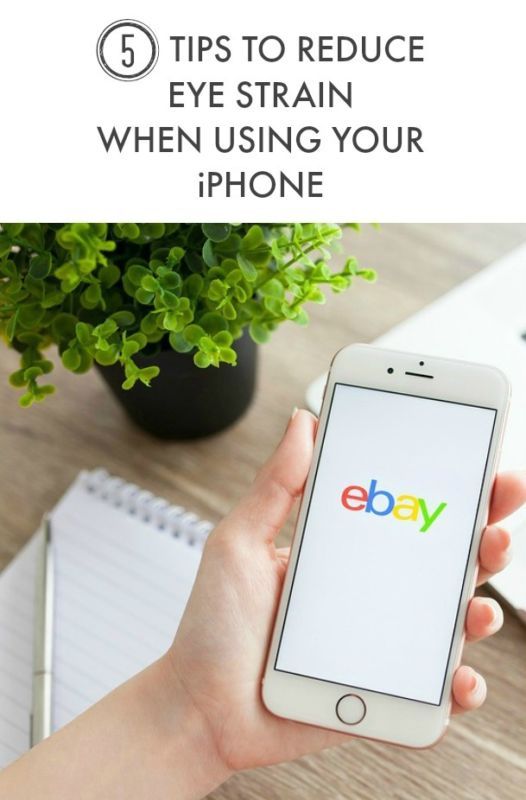 How do you save your eyes when you are always on electronic devices?
More from Princess Pinky Girl:
Looking for more great ideas for food, family & home? Visit Princess Pinky Girl at
www. princesspinkygirl. com every day for fabulous ideas and inspiration. Plus, follow Jenn on Pinterest at @jfishkind, on Facebook (/princesspinkygirl), Instagram (@princesspinkygirl), or Twitter (@ppinkygirl). And, to find more great Jenn Fishkind/Princess Pinky Girl eBay guides and collections, follow us at http://www.ebay.com/usr/princesspinkygirl!

Check out some of my other eBay guides - just click on the pictures below!

Look for more great ideas for food, family & home coming from Princess Pinky Girl!