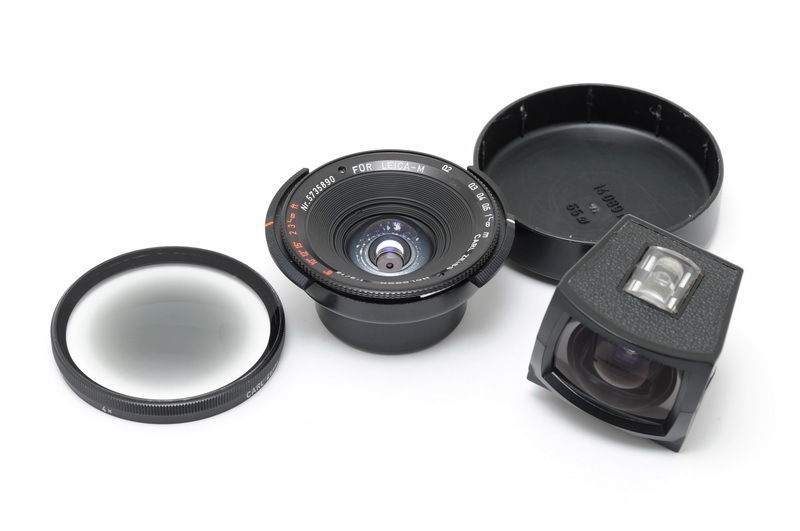 Anyone who takes photography seriously will probably have acquired a varied collection of camera lenses over time, which can be used to fit different requirements and conditions. There is little point in having a vast collection of high-quality lenses, though, if the time that is spent changing the lens on the camera means that the perfect shot is missed because it has taken too long to change the lens and then be ready to continue shooting. Learning how to quickly change the lens on a camera may take time and practice to perfect the technique, but following a few simple tips can help to speed up the process.
1. Familiarisation
This is a simple point, but it is important to be completely familiar with every lens owned and to be fully aware of exactly when each lens should be used and what it can do. A lot of time could be wasted in trying out a lens for a particular shot and then finding that it is not the most suitable choice and gives a poor result that can't be replaced. It is definitely worth taking some time to experiment with lenses beforehand in different conditions, to take different types of photographs, and to take a considered look at the results that they give.
2. Preparation
It is important to give some thought before heading out on a shoot as to what lenses might be needed each time. If the aim is to shoot fast moving images, such as a sports match, then it makes sense to separate the lenses which have the fastest shutter speed so that they are easily found and time doesn't have to be wasted rummaging through all the other lenses looking for them. The order in which the lenses will be needed should also be considered. If fast shutter lenses are needed to shoot a football match but this will be followed by a presentation, then there is no point in putting the fast shutter lenses behind the lens for the presentation. A logical order to the lens will help make changes quicker. The other main factor that could be considered ahead of the shoot is the potential weather conditions and whether that may rule out some lenses. It should be possible to go to every shoot with the prospective lenses separated and ready for use.
3. Organisation
Precious seconds could be lost rummaging through a bag trying to find the next lens that is needed, so it is worth allocating a special pocket or pouch in the camera bag to keep the required lenses in and placing them in an order which means it will be easy to quickly sort through them. It is also useful to have a camera bag that does not have an excessive amount of flap and ties to deal with as this can also slow down pulling out the next lens that is needed. The lenses also need to be close enough so that they can be reached quickly. It may be worth investing in a modular belt system. These come with a series of pouches and have the attraction of ensuring that the lenses could be accessible without flaps and zippers slowing down the process.
4. Equipment Changes
There are several things that can be changed ahead of time which will make it quicker to change the lens on a camera.
Lens Caps
Having to remove and then put away lens caps every time a lens is changed can waste quite a lot of time, so it is useful to ensure that both the front and the rear lens caps are removed before the start of a shoot. There may be concerns that removing the rear lens cap ahead of its use opens up the possibility of getting marks or dust on the surface of the lens, but this should not be a problem as long as proper care is taken with the storage and handling of the lenses.
Lens Hood
The need to attach and then detach a lens hood as well as having to change the actual camera lens can needlessly waste a lot of time, but there is a way to rectify this if the shoot will definitely require the use of lens hoods. One possibility is to consider using lens cases or a camera bag which will enable the lenses to be stored with the lens hoods already attached and in a shooting position as this would save quite a lot of time. Another alternative is to consider using collapsible lens hoods which are permanently attached to the lens. This type of lens hood can be activated in a second, so it is a real timesaver.
Practice
Any serious photographer will be able to competently change the lens on their cameras, but it is unlikely that many will have practised doing so in order to gain speed. Simply spending a little time trying to change lenses as quickly as possible could have a dramatic effect as it will increase competence and familiarity with the whole process.
5. Understand the Procedure

Many people may not actually think about what they are doing when they change a lens under normal conditions as there is no pressure on them to perform the procedure quickly. Knowing each step inside and out, however, will ensure that lens changes can be much quicker when needed. There are four simple steps to follow.
| | |
| --- | --- |
| Step 1 | Press lens lock button to release the lens lock |
| Step 2 | Twist lens clockwise until it is released and remove it |
| Step 3 | Place new lens into the camera body |
| Step 4 | Twist lens counter clockwise until it is locked in place. |
How to Find a Camera Lens on eBay
It is important to have the right choices of lenses available, and there is a wide choice of lenses for sale on eBay. It is possible to search for lenses by opening the eBay home page and clicking on the All Categories link which is at the top left of the page. The list of categories that will be displayed next includes one for Cameras & Photography, and clicking on this link will then display a further list of sub categories. It is necessary to click on the sub-category for Lenses & Filters and then a further list of sub categories will be shown. The final step is to click on the link for Lenses, and a list of all of the camera lenses that are available to buy will then be displayed. Lenses for cameras can also be looked for directly by utilising the search bar that can be found at the top of every page on eBay. If keywords such as "camera lens" are typed into the search bar, then a list of all available camera lenses will then be shown.
Conclusion
The ability to change the lens on a camera quickly is a very useful skill and one that can help a photographer create many successful photographic shoots. Taking simple steps such as careful planning beforehand and ensuring that the lens are ready, organised, and easily accessible will help speed up the changing of a lens. Also taking the time to practise the changing process until it becomes one fluid action will also serve to increase the speed. Spending some time practising the changing of a lens will help the photographer gain confidence in their ability which may in turn add to the speed in which they can accomplish the procedure.