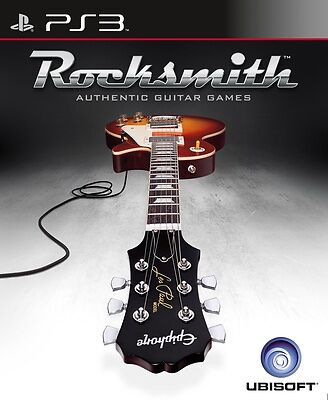 Music-related video games are a great addition to any gamer's library for a number of reasons. First, they provide hours of entertainment. They are also great for players of all ages, even when those players are playing together, at the same time. In addition to being entertaining for the players themselves, they are also entertaining for audience members, making them a great option for parties. There are three main types of music video games: karaoke games, dancing games, and video games in which the players play one or more musical instruments. Each type of music video game may appeal to a different set of gamers; however, all three types can provide enjoyment for players of all ages and skill levels.
When considering new music video games to purchase, gamers should look for games that stand the test of time. To do this, there are five traits prospective buyers should consider. Keeping these traits in mind when reviewing video games for purchase can help gamers select the games that they want to play time and again.
Types of Music Video Games
The first factor prospective buyers need to consider is which type of music video game they want to purchase. While all three types are sure to be enjoyed by players of all ages, some individuals prefer one type over another. If the intended players are energetic and love to dance, dance video games may be the better option; however, for those who like to sing or play instruments, one of these game types may be the better choice.
Karaoke-Type Video Games
Karaoke video games, as the name suggests, are games that allow players to sing along to music provided by the game. Often these games display the lyrics on the screen and may include dancers or other graphics. There are plenty of titles from which to choose, including "Karaoke Revolution" and "Band Hero", so buyers should be able to find at least a few options for every gaming platform ( PlayStation 3 , Wii, Xbox 360 ). Prospective buyers should take a look at the list of songs included with each title to find a game with enough songs to pique their interest.
Dance Video Games
With game series including "Just Dance" and "Dance Central" leading the pack, there are also quite a few popular dance video games on the market. Those with children can even find games, such as "Nickelodeon Dance" and "Just Dance Kids", that are perfect for younger family members. Prospective buyers should review the list of songs included with each title to determine which has the most appealing song list before making a purchasing decision. Many of these game titles are available for multiple game platforms, so buyers should have no problem finding dance video games for every platform.
Band/Musical Instrument Video Games
While "Guitar Hero" is undoubtedly the most popular game in this genre, there are several other titles that gamers may also find appealing. Although these games may be too difficult for the younger players, older children, teens, and adults can be part of a rock band without ever having to leave their living room. Song choices are an important factor with these games as well; additionally, buyers should consider which additional instrument controllers are required for each title.
5 Traits of Great Music Video Games
Music video games are somewhat different from other types of video games in that they lack a story line. While there are usually many songs to choose from, players do not typically progress from one level to the next; rather, they are free to choose whichever songs they would like to play in any order. When comparing music video games and determining which titles to purchase, there are five traits every buyer should look for.
Trait 1: Song Selection
A varied song list is the mark of a great music video game. Titles with plenty of variety in the song types, as well as numerous songs, appeal to gamers of all ages and with a variety of music preferences. If the gamers in question are fans of a particular artist or genre, it may be best to purchase titles that have one or more songs from that genre so that they can play along with songs they know and love. Although there are relatively few music video games focused on rap at the moment, there is at least one sing-along title available, and most music video games feature songs from a variety of genres, including pop, easy listening, country, and alternative rock.
Some music video games have multiple volumes, such as the "Just Dance" series. Typically, the newer versions have more recent song choices, though gamers can also find a variety of great music on the older titles as well. When browsing song selections, prospective buyers should look for music that appeals to them, as well as classic and popular songs that would be great for get-togethers and parties.
Trait 2: Return Play Appeal
Another consideration of any good video game is whether the game is appealing enough to play again and again. While music video games do lack a story line and multi-level play, the game should still keep players wanting to come back for more play. Many of the songs are catchy enough to make players select them numerous times; however, prospective buyers should also look for the inclusion of different difficulty levels or other challenges that ensure users enjoy playing the game repeatedly. Games that do not offer various difficulty levels usually offer a variety of songs at each difficulty level, making the game is appealing to both beginners and to more advanced players. This is also a way to ensure that gamers return to the game time and again to conquer the songs they could not conquer in previous plays.
Trait 3: Challenging
Great music video games should provide a challenge to players of all ages and skill levels every time they play the game. This is typically accomplished in one of two ways: multiple levels of difficulty for each song or songs of varying difficulty levels. While some gamers may prefer to find a game in which each song has an easy, moderate, and difficult level, any game that offers songs with various skill levels appeals to beginners and experts alike and can provide hours of enjoyment. Music video games that are too easy to master do not provide a challenge, which means most users may play these games only once or twice before becoming bored and looking for more challenging video games.
Another option to look for on karaoke and musical-instrument music video games is the ability to hide the lyrics or chords. Using this option makes it a bit more difficult, as users must keep up with the video game while remembering the lyrics to sing or notes to play.
Trait 4: Multi-Level
In addition to providing a challenging gaming experience again and again, music video games with multiple levels allow gamers of all ages to get in on the action. Easier songs can be played by younger players as well as novices, while more advanced songs can be played by those who have played the game before or who are musically inclined. Games that offer different levels of difficulty for each song provide more options for everyone in the family to play; however, those that offer several songs at each level of play also allow for hours of family fun.
Trait 5: Easy to Learn
Games that are too difficult to figure out typically do not get played repeatedly, so prospective buyers should read reviews and look for games that are easy to get the hang of. At the same time, they should be sure that the game itself is not too easy; otherwise, players may grow bored of the game quickly.
Shopping for Music Video Games
Prospective buyers can find music video games at local electronics, department, and video game stores; however, for the best selection, buyers should shop online. This is especially true for older titles that may no longer be carried at local stores. Before purchasing any music video games, whether online or in local stores, prospective buyers should read the packaging to determine whether the game requires any special equipment. Many of the games, especially those that involve singing or musical instruments, require either a microphone controller or a musical-instrument controller . For example, "Guitar Hero" requires the use of a guitar-shaped controller.
| | |
| --- | --- |
| Type of Game | Controllers Required |
| Dance video game | Regular controller |
| Karaoke-style game | Microphone-style controller |
| Musical-instrument | Musical-instrument shaped controllers |
When shopping for music video games, prospective buyers may want to shop for bundles that include both the game and at least one controller. Gamers who already have microphone or instrument controllers at home may want to determine if those controller are compatible with the game they are considering so they do not purchase a new controller unnecessarily.
Prospective buyers should be sure to check out the selection of music video games and controllers on eBay before making a purchasing decision. Buyers can often find great deals on brand new titles, as well as titles that have been around for a while.
Buying Music Video Games on eBay
If you want to browse through the listings for music video games on eBay, go to the home page and type that phrase into the search box. If you know which title or which type of music video game you wish to purchase, be more specific with your search terms. For example, you could search for the title "Just Dance". You can use the filter options including platform, features, and price, on the search results page to narrow down your search results, or you can browse through the listings without narrowing them down.
Before making a purchasing decision, read through each listing carefully to determine which version of the game is being sold. Many games are available on multiple platforms, so gamers must be sure the version they are purchasing is compatible with their game console. Prospective buyers should also review the seller's return policy to determine whether the game can be returned after it has been opened.
Conclusion
In addition to providing hours of fun and entertainment for gamers of all ages, music video games provide a way to get gamers up off the couch and moving around. Because the gamers are having fun, many of them do not even realise that they are getting a workout while they are playing, which is an added bonus of this type of video game. Music video games also make every player a rock star in the privacy of their own home.
When shopping for music video games that the whole family can enjoy, prospective buyers should look for games that have at least a few of the traits mentioned above. These factors ensure that the game gets played again and again by everyone in the family rather than sitting on the shelf collecting dust. Keeping these traits in mind can help prospective buyers find the perfect music video games on eBay.