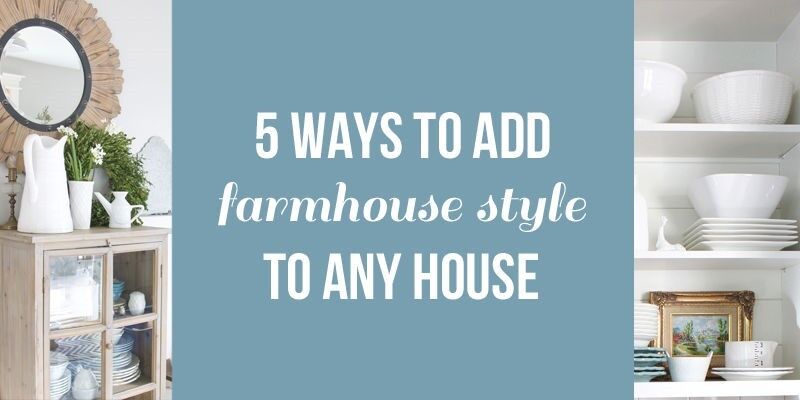 Have you always dreamed of living in a charming farmhouse, but believe your dream will never come true? Maybe you dream of a large white farmhouse out in the middle of the country, or a perfectly charming little farmhouse in the city. Even if you are currently living in a basic little house in the city, have no fear. Just about any house can be transformed with the farmhouse ambience of your dreams. Bring together farmhouse style elements in every room!
Here are five charming farmhouse statements you can incorporate into any house: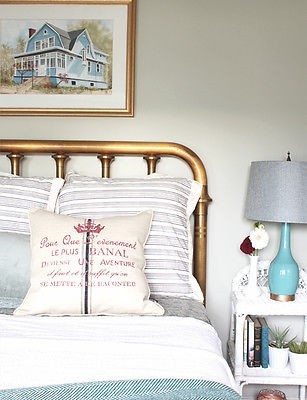 Metal Bed
There's something quaint and oh-so-farmhouse about a
brass or iron bed
. A bed makes a prominent statement in a room, so it's a great starting point for a farmhouse style bedroom! You can find more traditional style metal beds or streamlined modern versions to suit your personal taste. Pile your bed high with fluffy down bedding or a beautiful coverlet or quilt for a perfectly inviting and charming space.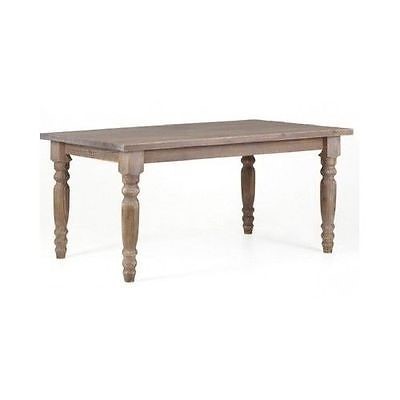 Farm Table
Chances are, the ambience you dream about includes gathering family and friends for meals around the table. Whether you have space in your kitchen or a separate dining area, the casual look of a rustic
farm table
, perhaps with a bench on one side, will set the farmhouse mood in the heart of the home.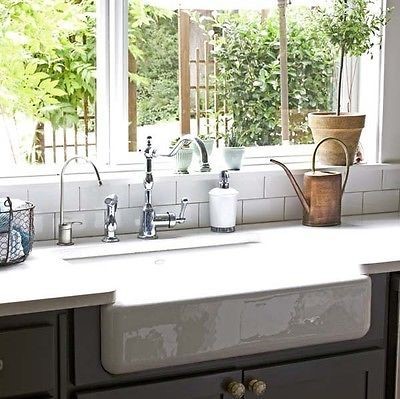 Apron Front Sink
Nothing conjures up visions of farmhouse style quite as vividly as an
apron front sink
! While this type of sink can be found in any type of house, it truly can be a focal piece and style setter for a farmhouse kitchen. A gooseneck faucet can be the perfect farmhouse pairing for an apron front sink. Choose the right sink for your style preferences; you can go with a large farmhouse statement sink or find a more streamlined version suited to a smaller kitchen or more modern space.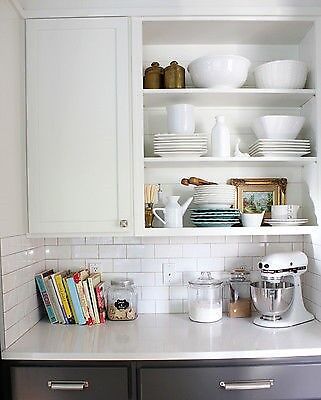 Open Shelves & Pot Racks
Whether you are going for a more traditional farmhouse look or an updated version, open shelves and
pot racks
can bring that relaxed family kitchen vibe to your space. Stack white dishes and mugs on open shelves and hang your copper or cast iron pots from a wall or ceiling rack to free up cabinet space and add character at the same time.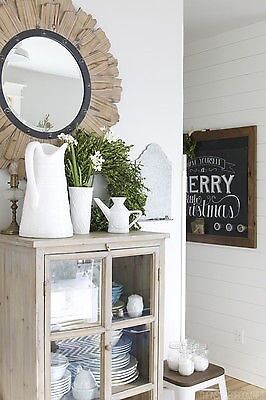 Wood Elements
No farmhouse is complete without a mix of wood elements. Painted planked walls, rustic wood panelling and furniture,
wood shelves
and wood flooring brings warmth that will make any house feel more welcoming and comfortable for your family. And isn't warmth and family what farmhouse style is all about?