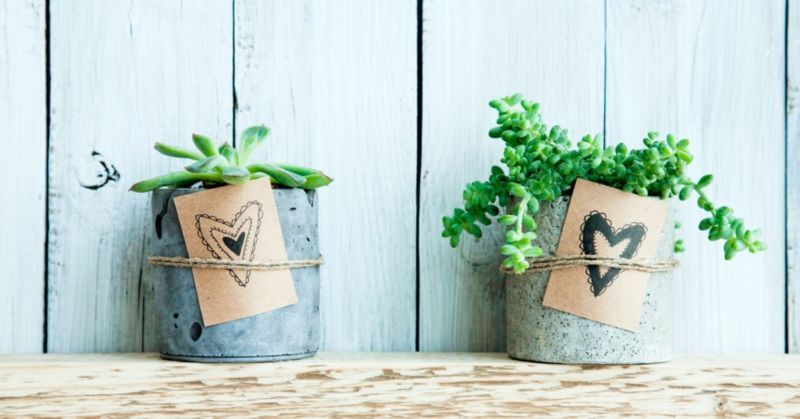 I realised not too long ago that succulents are the best plants to have in your home because they are hard to kill! If you don't have a green thumb, but still want a little greenery to liven up your space, then you should think about adding some succulents to your space. And, the best part about them is that they can help remove toxins in your air. And, I love having houseplants to keep some greenery in my home.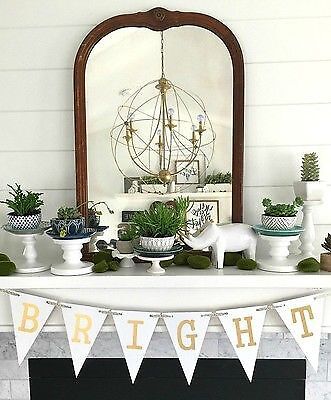 Make a succulent mantel
One of my favourite ways to decorate my mantel is with succulents. It's the perfect look for spring, but it's actually very low maintenance for any time of year. I love the contrast of solid white pots with the green in succulents. Use white
candlesticks
that are different heights to give your mantel a layered look.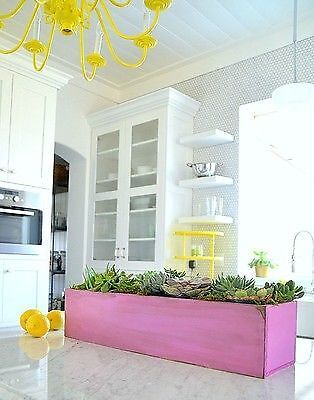 Build Your Own Succulent Planter
One of my favourite and easiest projects was building this fun wooden succulent planter for my kitchen. I painted it in the colour Radiant Orchid which really brought out the purple tones in the plants. And, really all you need is some wood,
paint
and nails and you've got a pretty centrepiece for your home.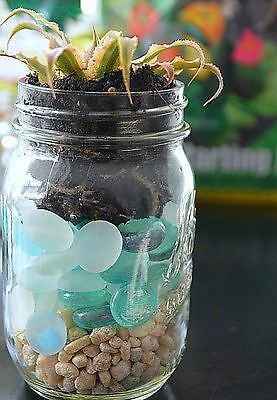 Mason Jar Succulents
If you are limited on space, making some
mason jar
succulents is a fun idea. And, it's a fun project to do with kids too. For these, I layered some small rocks, glass marbles and dirt to create a little tiny succulent garden inside a mason jar. Make a few of these, and you have pretty decor for your home.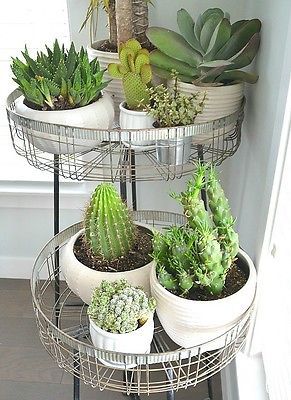 Dedicate a Corner in Your Home to Succulents
Layer succulents in a corner of your home to create a bright and happy space. I bought some
plant stands
that were different heights and spray painted some pots white. I love this little succulent garden in the corner of my new home. It's such a cheerful focus point for the eye.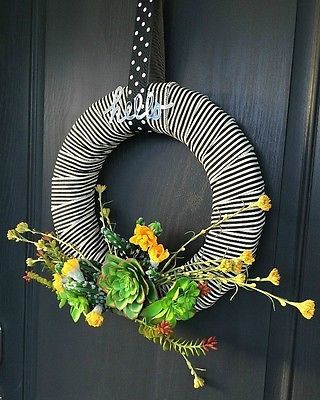 Make a Succulent Wreath
I love mixing succulents in with a bright and fun coloured wreath. The pops of yellow and green against the black and white look perfect for this pretty Summer or Spring
wreath
idea. There are some beautiful and realistic
fake succulents
at your local craft store that are perfect for this kind of project.
More Ideas
Other ideas you can do with succulents is mix them with natural materials. Plant them in an old piece of wood or broken pot for a pretty patio look. I love how the succulents look inside a
concrete planter
too. You can also hang your succulents from a hanging pot and save yourself space. Take mini succulents, and add them to tiny pots, and turn them into a magnet on your fridge. The sky is the limit with these tiny, green plants.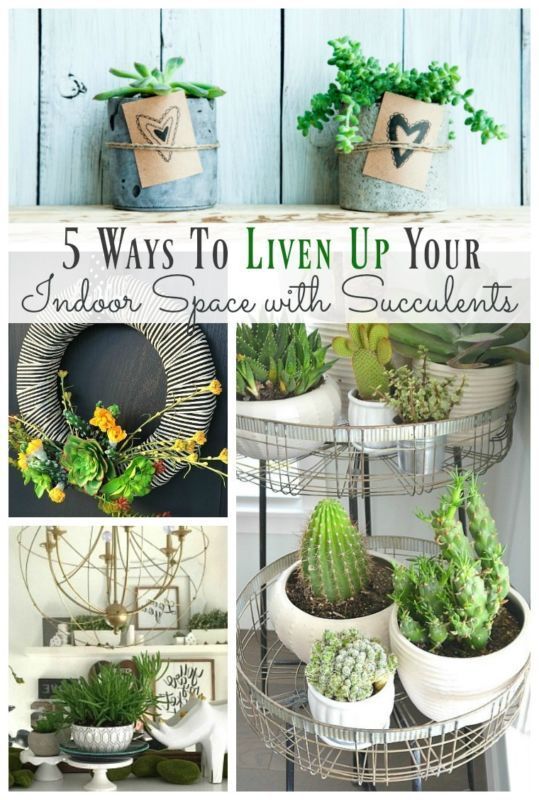 More From Tatertots and Jello
Nothing makes your day better than a beautiful, inviting home and what better things to full it with than yummy food. Check out this guide on some recipes you would never have imagined to make in your waffle maker.