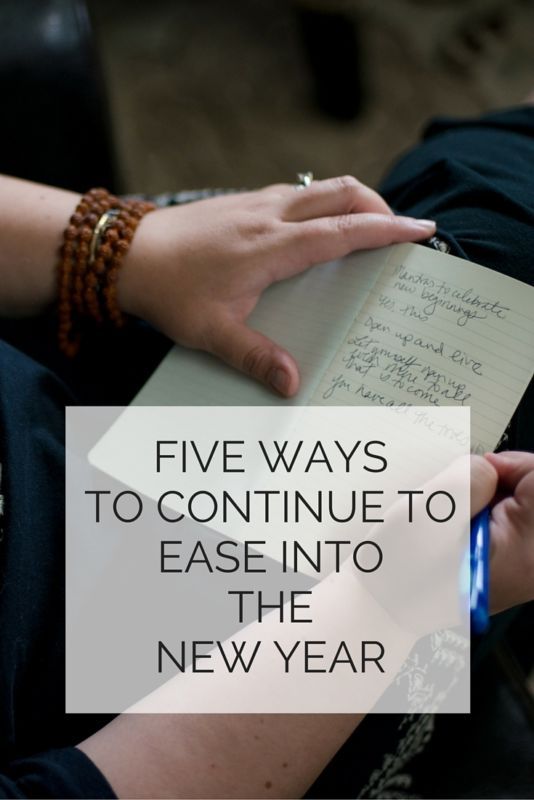 As mid-January appears on the calendar, the pressure to be living a life all about "New Year, New You" can begin to intensify. So many of us feel a push to get in shape, to make resolutions, to get organised, and how the list goes on and on.

This is your invitation to set down that need to make huge changes and instead, let yourself continue to ease into the new year making small shifts and supporting yourself in the ways that work for you.

Here are five ideas to help you reframe what the new year can mean for you: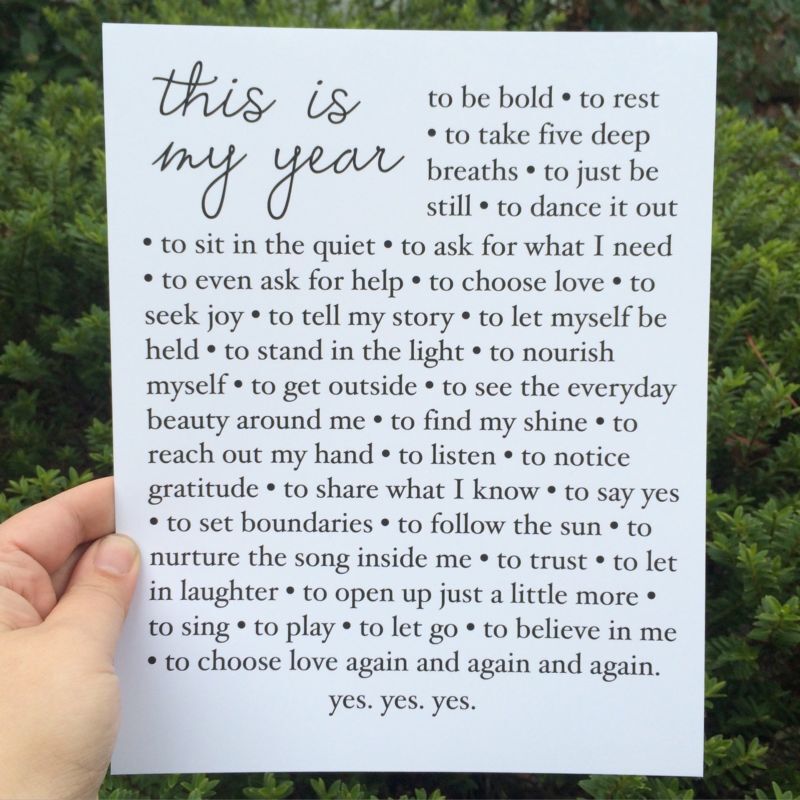 Let go of resolutions (especially the ones that can't be met)
Sometimes resolutions start out as a really beautiful list of ways we'd like to tweak our lives. However, they can become a list of things we never do or another opportunity to beat ourselves up for not living up to an image we create of who we wish we were. If resolutions work for you awesome. Skip this idea and move onto the next few. But my experience is that resolutions are full of expectations we don't know how to meet.

Consider shifting this to making a list of little moves you want to make this year to build a bridge between daily life and the longings you have inside you. The image above is of a manifesto I wrote that captures these moves I want to make this year. Make your own list! (And let me know what you add in the comments below.)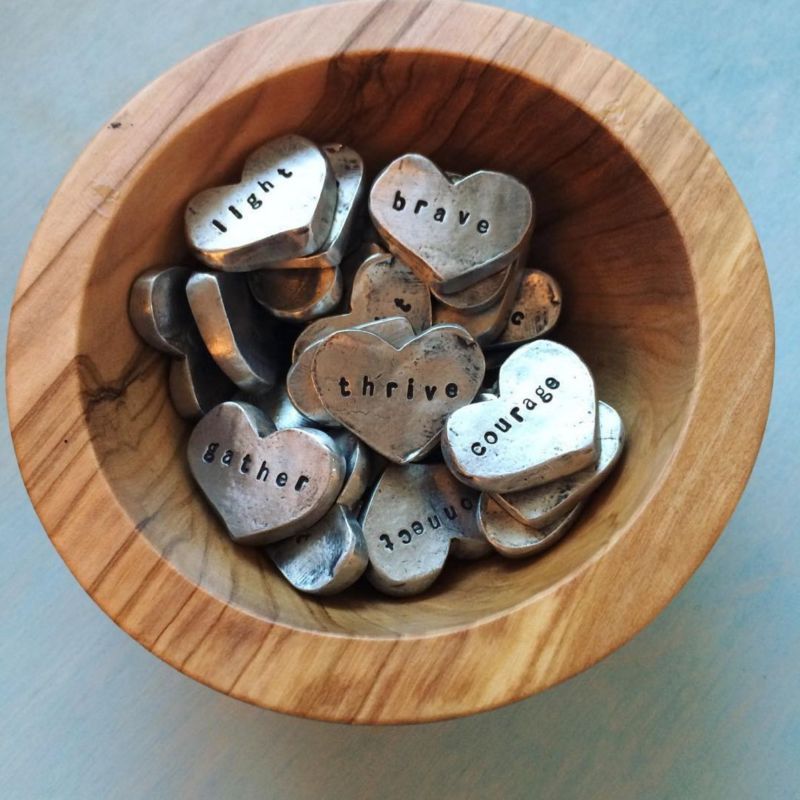 Set an Intention
Another way to shift away from resolutions is to set an intention for the year. This intention can be a guide for you that helps you stay connected to where you want to go in your life. This intention might be a word or short phrase that centres you. For example, you might choose "light" because you want to feel a lightness in your life. Or you might use a mantra like "Each day I choose" to keep you connected to the idea that, in every moment, you get to choose how you'll react to those around you. This time of year, I get to see so many intentions as women order their word of the year
necklaces
and pocket talismans from my Soul Mantras shop.
You might want to go with something more practical, like, an intention to eat dinner at the table a few times a week. If you go this route, think about how you can make that intention manageable - what do you need to do to be successful and really make it happen?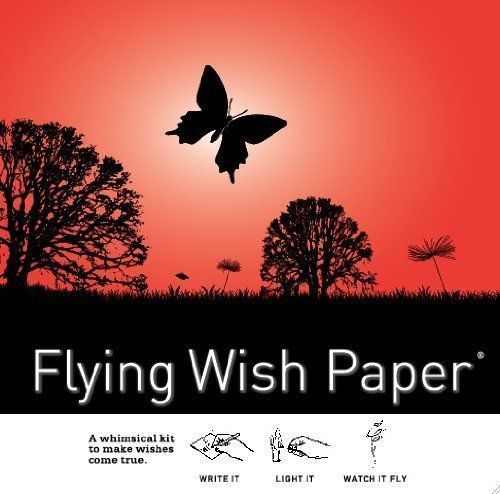 Make a Wish
Creating a small ceremony that invites in a fresh start is another way to mark the change in the new year (or a change in season). Yes, this is a nice thing to do on New Year's Eve, but it is something you can do any day of the year! One thing about the holiday season is that we put so many expectations on ourselves and Christmas runs right into the new year. It's still January and you still have time to create a ceremony for yourself.
One of my favourite ways to do this is using
Flying Wish Paper
. You simply write down a wish or intention that you have on the special paper provided in the kit and then you literally set it on fire! It flies toward the ceiling and goes out and floats slowly back to the ground. This is actually safe to do inside. A lovely way to set an intention or make a wish on any special occasion or simply when you need to recenter and ground yourself. You can also use the flying wish lanterns, but you must do this outside.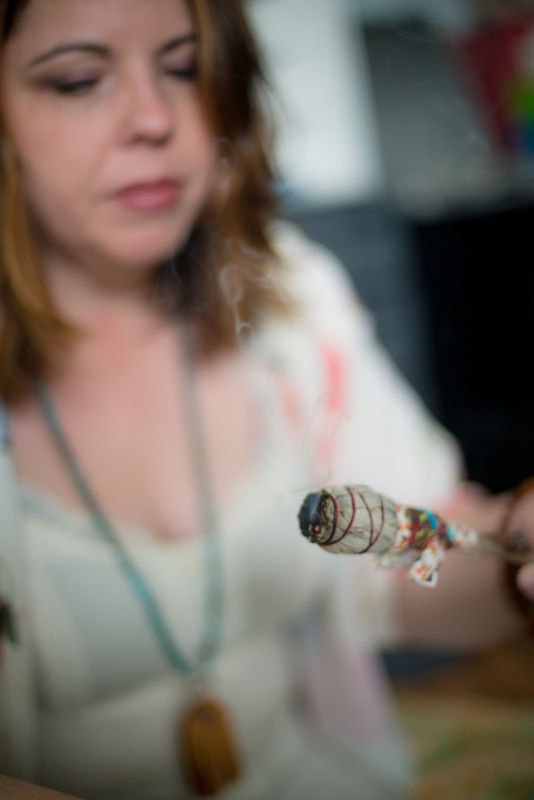 Clear the Energy in Your Space
Clearing the energy in your home and work space gives you a sense of starting anew. My favourite way to do this is through
smudging with sage
. Check out my
smudging guide
for simple instructions on how to get started with this practice.
There are also really simple and lovely ways to invite good energy into your space. Check out my
9 Ways to Invite in Good Energy guide
for ideas.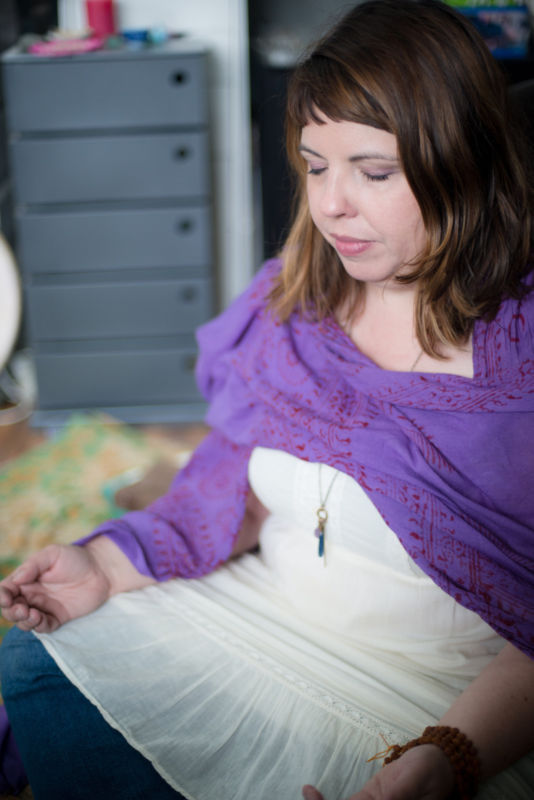 Begin a Mindfulness Practice
Mindfulness invites in more ease because it helps you slow down and be truly present in your life for a few minutes each day. A mindfulness practice could be meditation, but it could also be getting outside for a few minutes each day without your phone. It could also be journaling or even a
Zentangle
practice. Giving yourself the gift of slowing down and noticing your world each day will support whatever shifts you're hoping to make as 2017 unfolds. Check out
this guide
for a few more ideas.
As 2017 stretches out ahead of you, I hope you will let yourself really think about how you want to feel this year. What little steps can you make to get there? Inviting in ease and claiming your space through the practices here can help you feel more supported and rooted in your daily life. Also, check out this guide for a few more self-care and mindfulness practices.
WRITTEN BY:
lizlamoreux


Photo credits: Top, fifth and sixth photos taken by Lauren Oliver Photography. Second and third photos by Liz Lamoreux.