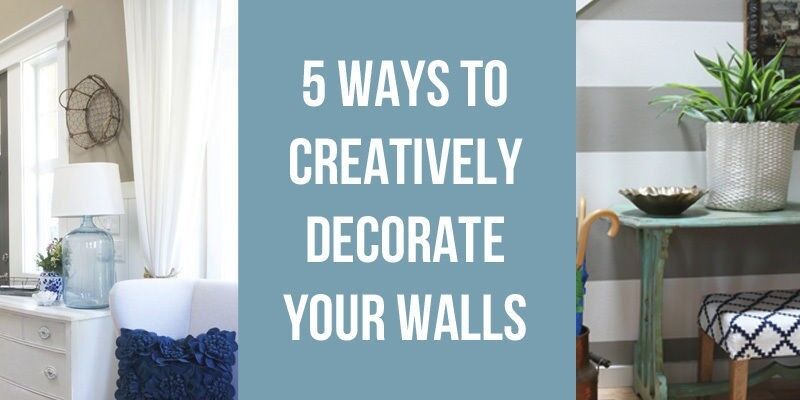 Walls can be tricky to decorate! But since walls account for the biggest area in the room, how to decorate them is an important consideration. You want your walls to be attractive in the space, but what exactly is a well-dressed wall? There is not just one right answer. There are many ways to decorate valuable wall space to set just the right tone for your room.
Every home is different and your look will be unique so walls are an opportunity to be creative and express your own style. While family photos or mirrors are always a good choice, there are so many other options to explore. It's important to note that not every wall will need to be decorated. In fact, most rooms will feel best with a balance between wall decor and empty wall space so the decorations aren't overwhelming to the eye.
Below you'll find five creative ideas to inspire you!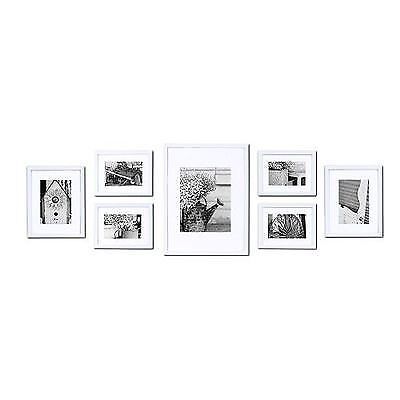 1. Create A Frame Gallery
Frames don't have to be expected, boring or standard. The right frames can make really cool architectural statements on a wall, even without photos or art to fill them. You may already have frames sitting around in a closet or hanging in various rooms. The frames in your home will make the biggest design impact if you group them together on one wall, rather than spreading them throughout the house.
A quick coat of a new paint can refresh a tired finish, but no need to make them perfect. A more rustic finish can add great texture to a room.
If you don't have any frames you like or don't have enough frames for a gallery wall, you can begin a collection for a future project. The best place to find frames is at car boot sales and second hand stores!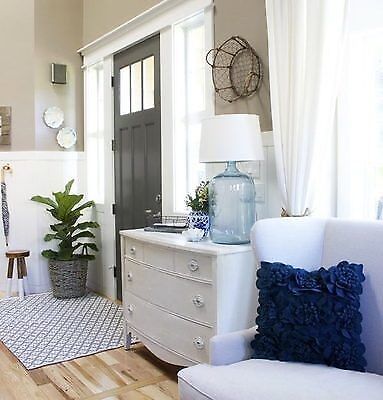 2. Hang Something Unexpected
Walls are an opportunity to tell your story. What could you hang that might be unexpected, but memorable? Just about anything can hang on a wall. Old garden gates, copper pots, wire and woven baskets, antique or collectible instruments like violins or guitars and even
oars
from a canoe! Get creative and let your walls be the backdrop for your story.
3. Paint a Pattern
You don't have to hang things to make a statement, you can actually paint your statement right on the wall!
If you are artistic, paint a mural or a hand-painted wallpaper design. Anyone can learn how to paint stripes to make an impact. Try alternating colours for a bold statement or a tone-on-tone blend with a flat painted finish on one stripe and a semi-gloss painted stripe in the same or nearly the same colours.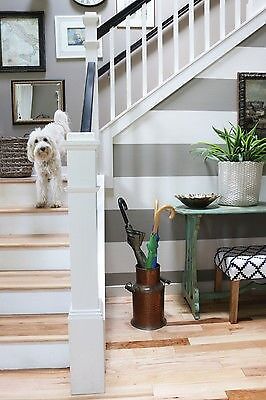 4. Design a Functional Wall
Walls are an obvious place to make a decorative statement, but a purposeful design can also make your home more functional.
Attractive
chalkboards
, hooks,
shelves
, and pegboards arranged in a room can offer both visually appealing design and family-friendly function.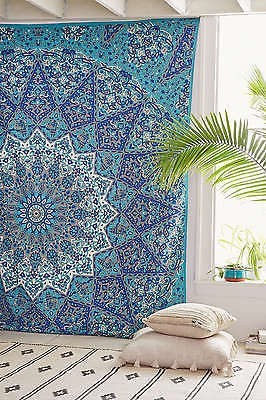 5. Create A Soft Wall Statement with Fabric
Fabric
or a
tapestry
on a wall can add soft texture and a fun punch of colour or interesting pattern. Fabric can hide bad walls, unnecessary doors or even disguise random features or windows. A beautiful fabric can offer pizazz to a dull space or even simply be a beautiful backdrop for a bed. Fabric is a great removable solution for renters, too. Hang fabric on the wall with nails, tie it to hooks or clip it to curtain rings hung on a rod!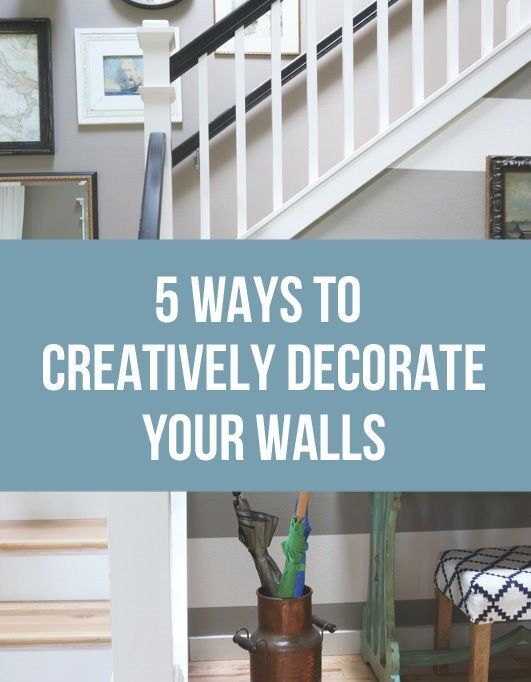 Check out more of my decorating guides below!
Add a caption
Click the banner above for 5 Easy Before and After Projects for Your Home!
Add a caption
Click the banner above for 7 Clever Ways to Make Your Home Prettier!
Add a caption
Click the banner above for 5 Ways to Add Farmhouse Style to Any House!