Is your home feeling a little bit cramped? If your family has grown, you need more space for hobbies or you simply feel claustrophobic and just want more breathing room, you probably have considered how nice it would be to add another room or another story!
Adding square footage can be very expensive, so it really pays to think through all the options before you take the leap. It's especially important to consider how long you will live in your home and what the return on any investment might be before you spend your hard earned pounds on home improvement projects.
Fortunately, there actually might be an easier (and cheaper) way to gain more space than adding square footage. Here are five ways you can make better use of your space and even expand your rooms both visually and literally, without adding on!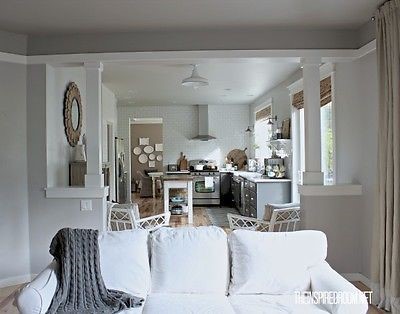 1. Widen Doorways
Many times smaller homes have narrow doorways as entrances to rooms and between two spaces. A relatively simple fix to expand the feeling of space in a room is to widen the doorway. When traffic flow through a home is improved, spaces feel less cramped and room sizes feel more generous.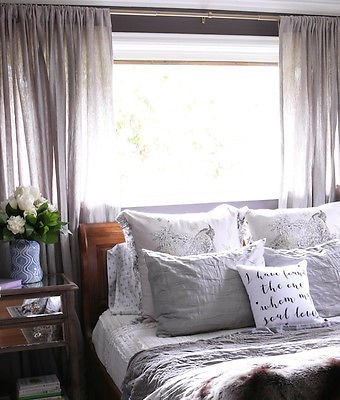 2. Swap Spaces
What room in your house feels cramped or what type of room do you want to add on?
Before you spend the big bucks on a new foundation or ripping off your roof, consider swapping rooms to make better use of the space you have:
If you have a large master bedroom but no playroom for the kids, you could swap bedrooms for a season to give the kids a playroom while they are younger.
If you have a formal dining room you use once a year, but no place for a much-needed home office, you might be better off financially converting your dining room to an office.
If you don't use your garage for cars, it might be cheaper to convert the garage to a family room (and even to add a new garage) than to add another room.
If you have a barely-used tiny dining nook off the kitchen, incorporating that space by remodelling the kitchen and adding a bar counter with stools might be a better option to gain more space and better function within the walls you have.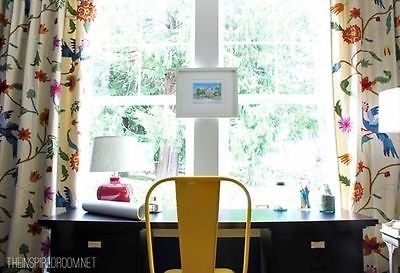 3. Add Bigger Windows
Is it a lack of square footage that is bothering you about your home or could it possibly be a lack of light?

Surprisingly you might find that what would really enhance how you feel in your home isn't necessarily more space, but bigger windows. Windows can create a sense of open space, add character and light and also can improve your well-being within your home. Windows would definitely be a much more affordable option for a change than a brand new room!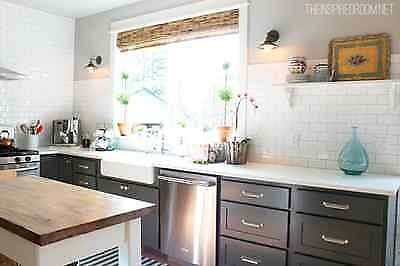 4. Open a Wall
Working within the square footage of a home, you have many options for more affordably adding space. A non-load bearing wall could be removed between two smaller spaces to create one larger, more functional room. Even load bearing walls can often be opened up with the right support beams. Consult with an engineer or architect to see what is possible!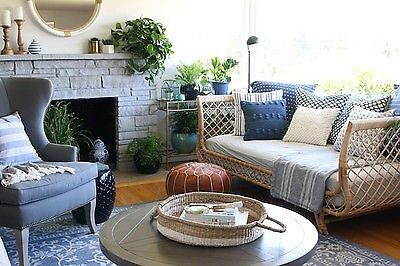 5. Better Space Planning
Often when there's the impression of a lack of space, the real issue is a lack of appropriate space planning. Before adding on to a home, bring in a designer or space planner who could help you assess how you use your current space. Different furniture and arrangements and better storage can make all the difference in how usable and spacious your home feels. You may choose to invest in a
sectional
that provides lots of seating (rather than multiple separate seats), a bunk or
loft bed
in a child's room, a
secretary desk
for a versatile surface in a living room, or a larger
buffet cabinet
in your dining room to hold overflow dishes.