I wasn't always that fair. Or at least I didn't pay attention to it. I grew up in the Mediterranean and spent at least 3 months of my life every year by the sea, under the sun, and as I was young, blissfully ignorant about the issues of foundation colour-matching. As I moved into my late teens and early twenties, the summers became shorter, there was more studying to do, summer jobs, trips abroad and summer exams replaced a big chunk of my childhood sea and sun adventures.
At the same time, I started getting more and more preoccupied with beauty regimes, makeup and taking care of my skin, which meant higher SPF and actively avoiding the sun and sunburns. To top all of that, I moved to the UK, so 4 years down the line there is nothing left of my once honeyed self, and I have reverted back to my super-pale peachy baby skin, lovely heritage of my grandmother.
This is where the journey began, to find products that match and compliment fair skin with peachy undertones, not yellow per se but not cool-toned either. A task that has often threw me to the extremes of orangey foundations and pinky BB creams. I have gathered below the products that have so far passed the test and matched my skintone! Added benefit: they are all affordable!
Bourjois Healthy Mix Serum Gel Foundation
Shade 51 Light Vanilla does the trick! This is a lovely, light foundation, it smells amazing, does wonders for my dry skin and is an all-around favourite product.
Korres Pomegranate Foundation
Shade PF1. This is a fairly recent find but I love it so much I could not leave it out! It appears slightly too dark/yellow when applied but blends really well and the result is flawless. It is a full-coverage foundation, the kind that I usually hate, but this one stays on forever, does not create the dreadful mask effect, smells lovely and does not cling to dry patches. It has a mattifying effect, that for me is not that necessary but could be an asset for oily skin.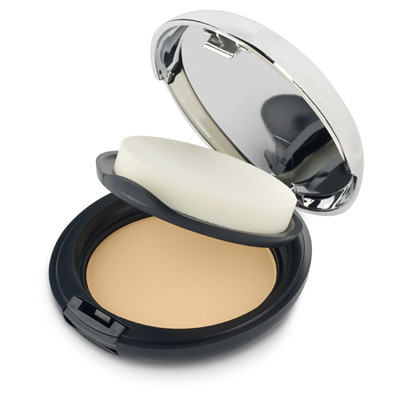 The Body Shop All-in-One Face Base
Shade 02. This is my go-to everyday face product. It's more than a compact powder, less than foundation, but I love the effect! It offers quite good coverage on redness and unifies skin tone, but it is sheer and lets the skin show through. It lasts all day on me and has never never caused me any irritation. I had abandoned it for a period because I could see dry patches and assumed my skin grew too dry for it, but after changing my moisturising regime, it is again my favourite!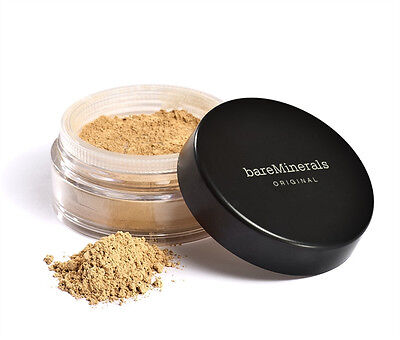 bareMinerals Original
Shade Fairly Medium. This is a shade that I would have never chosen for myself, so good thing I went to the counter and got colour matched! BM Original is the priciest product in my list, and for that reason I went and got help since I hadn't used it before. The Fairly Medium shade is coded C20 and belongs the the cool-toned shade group, a total surprise for me. I do have a lot of redness on my face but usually the cool-toned stuff look overly pink (and funny). I was also surprised that I did not need the lightest shade, which is usually the case. The very helpful lady swatched both a warm-based and this shade on my cheeks and the warm one was too yellow and made me look shallow. I think the reason this shade works is because it is not too pinky, it just gives a healthy colour that is closer to neutral than anything else. As for the texture, the hype is for a reason, go for it! It does glow quite a bit, so bear that in mind, but it is easily fixed with some setting powder on top if you don't like it. Very long-wearing, lasts for ages and good for sensitive skin.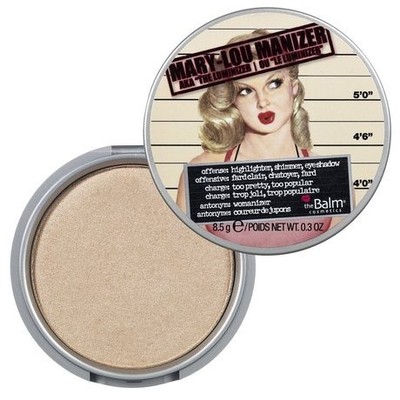 theBalm Mary-Lou Manizer
I want to finish this list with a product that I never expected I would love so much! I spent a lot of time doing research on highlighters and there are legions of fair girls raving about this. Well, they have good reason! It can make the simplest makeup come to life and compliments fair skin so well, it looks like it's photoshopped. It is very pigmented, so it requires caution and a light hand, but the result is truly elegant. I have used it on top of foundation and occassionally on top of my simple Body Shop base, it works equally well. I have also used it with and without contouring, and again it performs every time. I believe it is a true investment on pale skin, as it makes it look luminous and not flat at all.
Disclaimer
I have written this guide as part of an eBay Guide promotional campaign for BzzAgentUK and will be receiving a voucher for my participation. All the opinions stated are mine and the products mentioned purchased by myself.