A faux-fur scarf is a simple, practical way to add glamour to an everyday outfit. Cosy, warm and extremely versatile, a furry scarf looks as good thrown over a leather biker jacket as it does a cocktail dress. It can also look stunning with a tweed jacket, adding a touch of 1930s aristocratic style to what could otherwise be quite a staid look.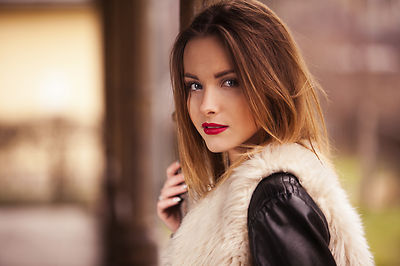 The great thing about a faux-fur scarf is that it's timeless – buy one and you're likely to get years of wear out of it.
And there's one for every budget – just be sure to check that yours is cruelty-free and fake. There's still a lot of real fur out there – and even the cheaper high-street brands are known to use genuine rabbit.
---
5 of our favourite faux-fur scarves for under £30
1. This faux-fur shoulder wrap comes in a choice of grey, black, white and coffee. It's faux rabbit with a satin lining and ties at the front with a ribbon. This makes it a pretty, versatile option that will look as good over a vest and jeans as it will a party dress. And at just £2.89, it's a total bargain, too.
2. If you're getting married this summer, think about buying a white faux-fox stole like this one to keep you warm after the ceremony. It's extremely soft and fluffy, and very similar to the angora bolero the Duchess of Cambridge wore for the evening do at her own wedding. And at just £9.99, it won't max out your budget, either.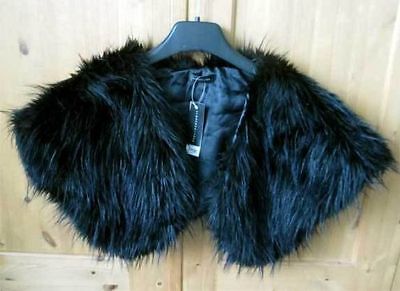 3. For cuteness combined with all-out practicality, try
this 3-in-1 hat, scarf and pocket combo
in leopard fun fur, which is guaranteed to raise a smile on a winter's day. It'll also keep you cosy in sub-zero temperatures. If leopard print isn't for you, you can find similar scarves in wolf, brown bear and white tiger. Scarves like this one are also a great choice for kids, not least because they're harder to lose than a plain woollen number.
4. This
luxe black faux-fur scarf
is on sale, taking it below the £30 mark.
It comes from New York retailer Catherine Lillywhite, and has an infinity loop, making it elegant as well as warm. It's the kind of scarf that would make a great gift.
5. This Marks & Spencer faux-fur scarf comes with a pair of matching leather gloves, making it an absolute bargain for the price. This is a smarter take on the look, and one that will work well for the office or an evening event. And like the others here, it's super-soft and cosy.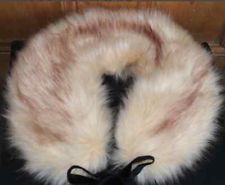 ---
Faux-fur scarf fashion tips
don't assume that you have to stick to traditional brown – fur scarves also look great dyed in bold colours like red and green. Leopard, too, is another versatile option works well over denim or a black coat.
a fake fur scarf provides enough interest that you can leave the rest of your outfit fairly simple. It's an easy way to jazz up jeans and a polo neck.
a red lipstick looks stunning with a fur scarf. Chanel, MAC and Lipstick Queen make the best.
iIf you're going for a vintage look, try pinning your hair in victory curls, or sweeping it up into a Bardot-style chignon.
if you want to wear your faux-fur scarf in summer, try it with white jeans and a pair of loafers.
don't overdo the fur. If you're wearing a faux-fur scarf, avoid wearing a furry hat or gloves.
for simple, classic elegance, wear a brown fur scarf over a camel coat or sweater. This looks great teamed with dark-blue denim jeans and nail polish in Essie's ballerina shades
---
The best bags and accessories for faux-fur scarves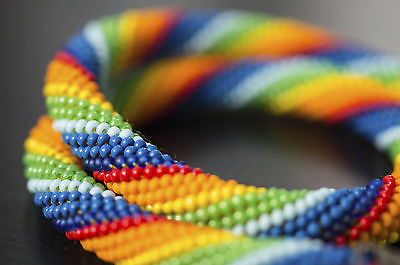 If you're looking for an all-out glamorous look, team your scarf with some statement jewellery. A cocktail ring, some chandelier earrings, or even a vintage brooch, will all add the right amount of interest. You can pick up affordable costume jewellery at stores like Amy Cool's Jewels or VintageQuest 64.
Similarly, if you're going out for the evening, carry an
evening clutch
or a sequinned purse. This Chanel-style bag is a wear-with-anything classic that won't break the bank. And these evening clutches in jewel-bright colours are big enough to hold the essentials, but small enough to carry all night.
Bright winter days call for a pair of sunglasses. You could splurge on these Victoria Beckham numbers or opt for a pair of budget-friendly aviators like these.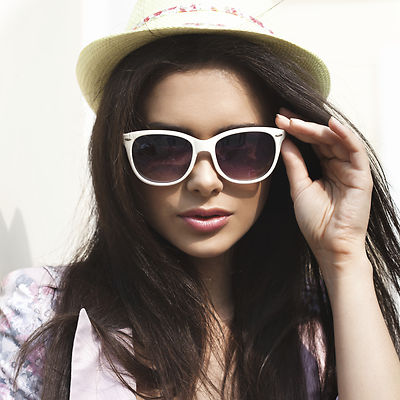 If you're after more of a moneyed, Chelsea look – think Pippa Middleton shopping on the King's Road – try teaming your fur scarf with an upscale handbag. This Tod's handbag is perfect for swinging around Peter Jones, while the Anya Hindmarch Ebury is a classic you'll be using for years. You can complete the outfit with a pair of Tod's loafers.
---