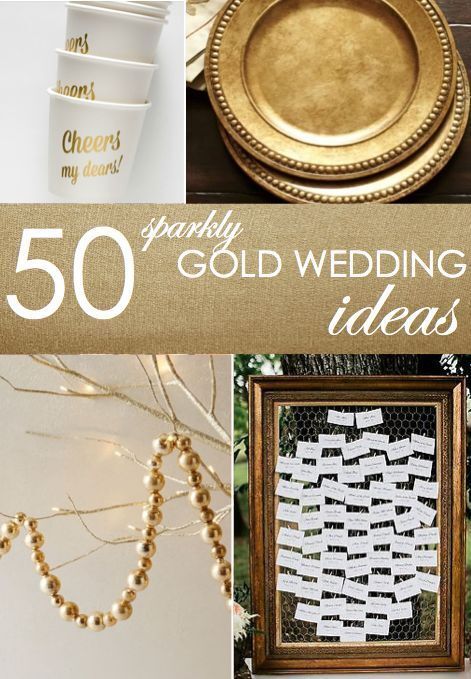 Gold is, and will continue to be, a hot color for weddings + parties for 2015! It's elegant, but it's also undeniably fun! And today I'm just so excited to share 50 of my ALL time favorite ideas for weddings + parties! All in this glittery gold shade. Cheers!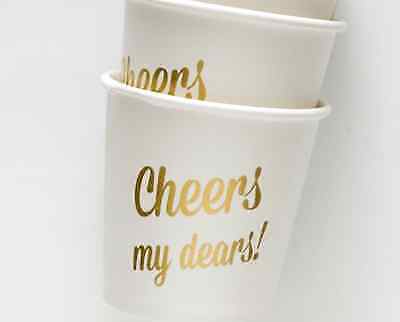 1. "Cheers" Cups
Cheers! These adorable cups sure are fun and festive! Would be cute for a bridal shower or an engagement party!

Shop → here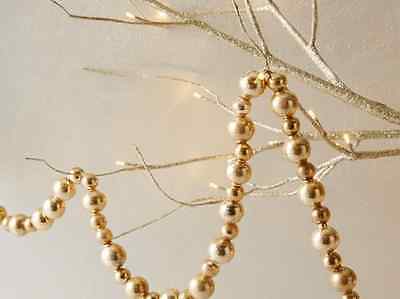 2. Gold Garland
Garland is a pretty way to add a little shimmer to your party decor. Drape it to create a sparkly backdrop!
Shop →
here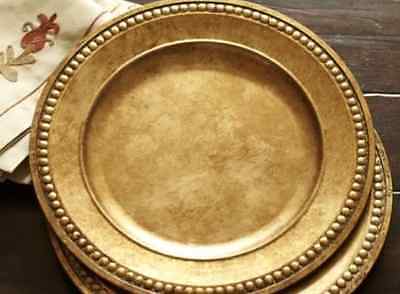 3. Golden Chargers!
Want to add a bit of pizzazz to your tabletops? A gold metallic charger definitely makes for a pretty presentation!
Shop →
here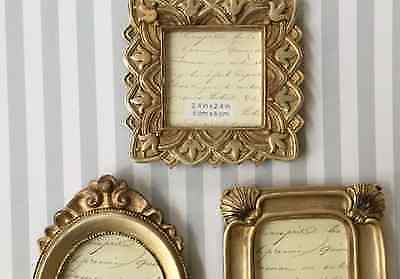 4. Golden Frames!
Gold, vintage inspired picture frames grouped together really do make for a pretty display. You could put pictures inside or even table numbers!
Shop →
here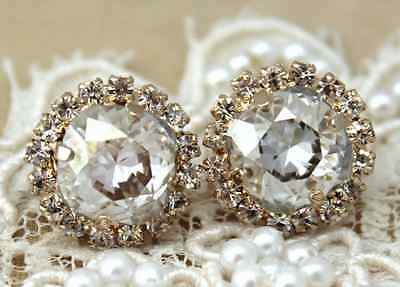 5. Sparkle Studs!
Looking to add a little sparkle to your attire? A pair of sparkle studs is always a good idea.
Shop →
here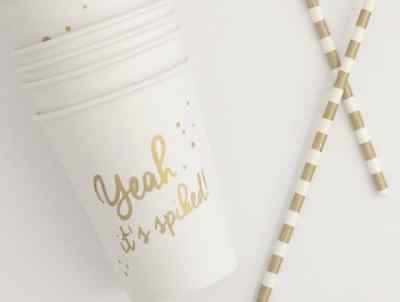 6. Party Cups
These "Yeah, it's spiked," cups are uber cute. And I love them for a bachelorette party!

Shop → here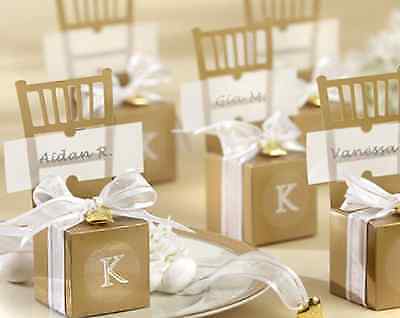 7. Monogram Boxes
Looking for some cute packaging for your favors? I'm loving these monogram style ones with a simple white ribbon. Too cute!

Shop → here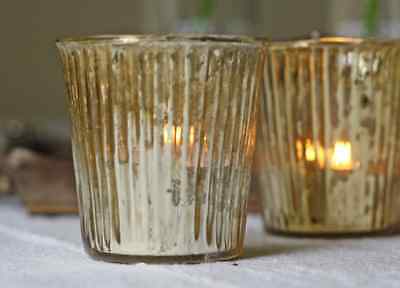 8. Shimmery Candle Holders!
And these shimmery votive holders? These sure do make a pretty statement and would look lovely on your tabletops.
Shop →
here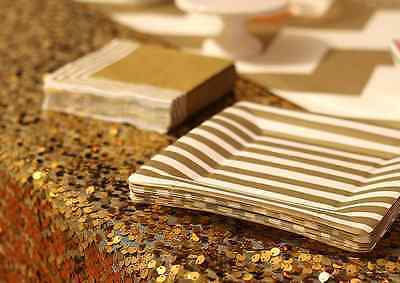 9. Plates + Napkins
What goes perfectly with gold? Stripes and sparkle! That's what! I'm in love with these paper plates and napkins. Perfect for bridal showers + engagement parties!
Shop →
here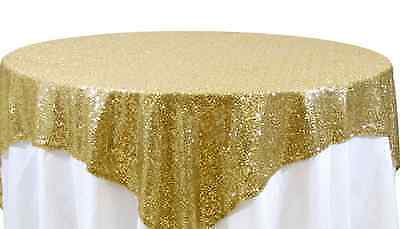 10. Sparkly Table Linens
Sparkly gold table linens are probably my favorite kind. Because what's not to love?

Shop → here
So there you have it! 10 of my favourite
Glittery Gold ideas
for weddings + parties
But hold on just a second... You didn't think I would stop at 10 ideas, did you?
I promised you 50, remember?
Be sure to pop on over to this creative collection to see the rest!
There's a total of
50 Glittery Gold Ideas for Weddings + Parties!
And it's a collection you don't want to miss!
Find everything you need for that special day at eBay's Wedding Shop.
Oh, and if you liked this, be sure to check out my other articles below!