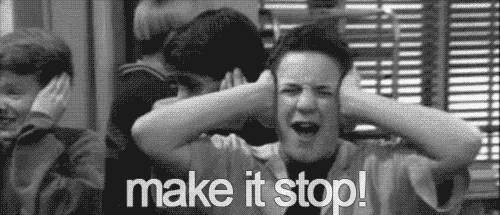 Once upon a time we could just go by sound or smell to narrow down many automotive issues. Now we go to a mechanic who just plugs in a computer scanner and waits for a code to appear. Sadly, many of these mechanics have lost the ability to sort out problems the old fashioned way, or worse, they never learned such techniques in the first place. And that's too bad.


It seems the more complex cars get, the less people are willing to pay attention to them when they "speak." But here's the thing—no matter how complex the vehicle, underneath all that plastic and wiring are the same kinds of mechanical components that cars have used for 100 years. The same smells and sounds that caused your parents and grandparents worry still apply.

Whether you're a die-hard petrolhead or just a wheelman who loves to drive, here are a few automotive smells and sounds that can spell trouble. And since most computer diagnostics won't detect these issues, you should really pay attention to them.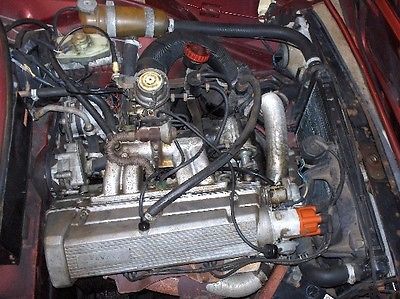 1. Rotten egg / sulfur smell
This smell usually indicates some kind of problem with the vehicle's exhaust or emission systems. It could be as simple as bad oxygen sensors or plugged exhaust passages to the
Exhaust Gas Recirculation (EGR) valve
, and that is something computer diagnostics could (but not always) recognise.
It could also be something much more serious, like plugged catalytic converters, which may not give you a check engine light. If left unchecked, plugged converters could literally get hot enough to either melt or catch on fire, so this isn't a smell you should just shrug off. At best, you're probably losing performance and fuel economy. Worst case scenario involves fire trucks and a long walk home.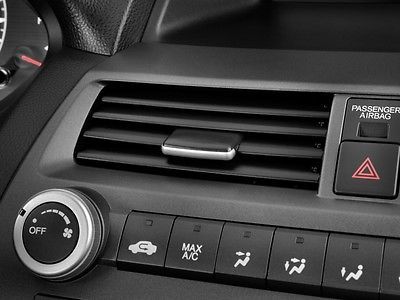 2. Sweet smell in the car
Here's a common occurrence on cars that have a few years and some mileage on them. You start the car on a cool day and fire up the heater, only to notice a sweet smell coming from the vents. Perhaps there's a greasy fog on the windshield that gets worse when you turn the fan up.
Your car uses hot
engine coolant
to create the heat that keeps you warm in winter, but if a leak develops somewhere in the system, that coolant can come out through the vents as vapour. It's not just an annoyance—engine coolant is extremely toxic and poisonous to pretty much anything with a heartbeat. Even if it's just a light odour, you really don't want to breathe that stuff.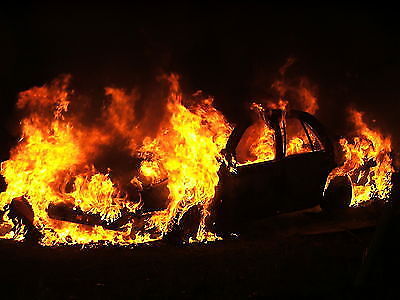 3. Hot plastic smell
This is something that actually tends to occur more in newer cars with literally miles of wiring installed to connect various systems. Fortunately it doesn't happen often, but burning plastic almost always indicates a wire that's hot enough to melt its casing. Be especially wary if your car has any aftermarket equipment installed such as
stereos
, entertainment systems, remote start, and so forth.
It's normal for many electrical components to run warm, but if something is drawing enough electrical current to heat wires to their melting point, there's a serious problem. Pull over immediately if you're driving and shut the car off before trying to find the fault. If it continues after the car is shut off, consider disconnecting the battery—it doesn't take much for a hot wire to start a major fire.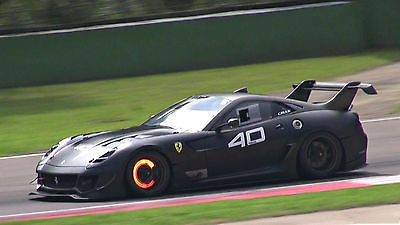 4. Burning paper / carpet smell
The acrid odour of burning carpet and/or paper is something people recognise right away. It's also a deceptive odour because it can easily come from nearby cars, especially lorrys or other large vehicles.

Provided the carpet in your car isn't actually on fire, this smell comes from hot brakes, or if you have a manual transmission, a hot clutch. Even in passenger cars it's not uncommon to get hot brakes coming down a steep, twisty mountain road. However, if you get the odour on flat, straight roads with no other cars around you, pull over and check your brakes to make sure a calliper or drum isn't stuck. If you're driving a manual, open the bonnet and see if the smell is stronger near the engine. These quick checks only take a minute, and aside from peace of mind, it could save you thousands in repair costs.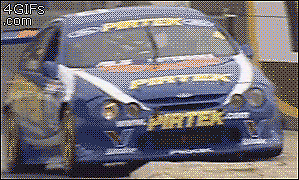 5. Humming sound that gets louder with speed
Here's a deceptive sound that can creep up on people. That's because such sounds often start out quiet and gradually get louder over time, so drivers become used to the sound without realising it. If you notice it—and especially if you notice it going around a corner—you likely have a bad wheel bearing. If you're unsure, give the steering wheel a pretty good tug to the left, and then to the right. As the weight transfers from left to right, the bad wheel bearing will either get louder or quieter, depending on which wheel has the bad bearing. When the bearing gets bad enough to fail, the wheel will likely separate from the car while in motion. You really don't want that to happen.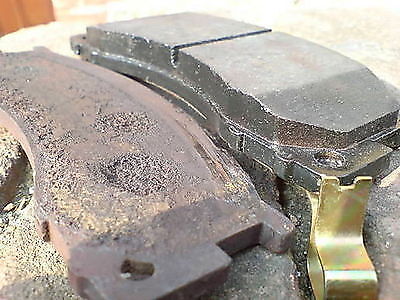 6. Squealing / grinding sound when stopping
Minor squealing when coming to a stop usually means the brake rotors are glazed. It's not a terrible thing; people who use their brakes very gently sometimes have this happen. The car will still stop just fine, and if you hit the brakes hard a few times while slowing down, usually the squealing will stop.
That said, most
brake pads
are designed to emit a squealing noise when they are worn very thin. This is usually a louder-pitch squeal, and it will most definitely not disappear with harder braking. Replace your brake pads now, before you move to the grinding sound which, if you haven't figured it out yet, is the sound your brakes make when the pads are gone.