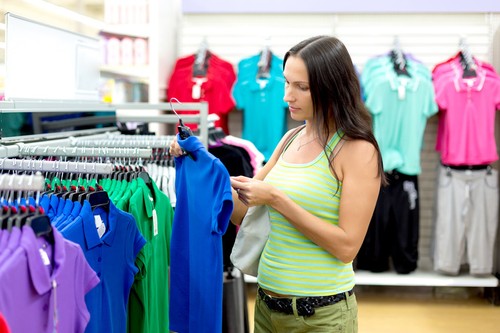 Sleeveless T-shirts have been around for decades. This type of upper garment was first popularised during the 1970s and 1980s, and was often identified as the most common clothing choice for bodybuilders and athletes. However, the popularity of the sleeveless T-shirt decreased in the 1990s but experienced a revival about two decades later when these comfortable garments found their way back into mainstream male fashion. Sleeveless T-shirts have gradually become a must-have in any man's wardrobe, as evidenced by their popularity during the summer, when many men can be seen wearing sleeveless T-shirt as part of their casual wear.
Sleeveless T-shirts are available in a wide variety of designs, fabrics, and brands so choosing the right kind of T-shirt for a given occasion should not be complicated. Nevertheless, there are six simple rules to follow to prevent errors in style when buying sleeveless men's T-shirts. More than just an arbitrary set of rules, these guidelines can help men choose sleeveless T-shirts that look flattering on them so that they can avoid fashion disasters.
Tip 1: Do decide whether the sleeveless T-shirt will be worn as a standalone top or as an undergarment.
The casual-looking sleeveless T-shirt offers its wearer a level of comfort that is hard to match by other T-shirts. However, not all sleeveless T-shirts are appropriate to be worn in all occasions. Some sleeveless T-shirts are standalone garments, while others are meant to be worn as undergarments. Usually, a standalone sleeveless T-shirt has graphics, prints, or embellishments and is made from thicker fabrics than those used for sleeveless T-shirts meant to be worn as undergarments. Meanwhile, sleeveless T-shirts that are used as undergarments should always be plain, as any printed design may be seen through the outer layer of clothing, which can make the wearer look ridiculous.
Tip 2: Don't disregard your body type.
With respect to standalone tops, there is a different kind of sleeveless T-shirt for every body type. Men with muscular or athletic builds typically benefit a lot from wearing sleeveless T-shirts that fit tighter than other T-shirts as tight garments help emphasise their admirable physique. Besides, this type of garment was invented for athletic body types. This is especially true for V-neck sleeveless men's T-shirts that expose more skin than the round neck variety. Meanwhile, men with average to stocky body types are better off with wearing square styles of sleeveless T-shirts that fit loosely on the body. This style makes the chest to look fuller and diverts people's attention from relatively undeveloped biceps.
As for undergarments, most men can benefit from wearing form-enhancer T-shirts. For example, compression sleeveless T-shirts do a great job in helping make the abdominal area look flatter, making it easier for the wearer to achieve the ideal V-shape silhouette.
Tip 3: Do exercise some modesty because people always appreciate it.
When selected right for one's body type, a sleeveless T-shirt can be flattering as a standalone top. However, wearing a sleeveless T-shirt may not be appropriate for all occasions. Widely accepted social norms and aesthetic standards define what is right and what is wrong when it comes to sleeveless T-shirts, just like with other types of clothing.
Most people would agree that having a well-toned and sculpted body is an admirable quality. However, it is best to let other people acknowledge this rather than flaunting one's body. Athletic or muscular men should avoid designs that fit so tightly that they tend to show too much information. On the contrary, while sleeveless T-shirts are an excellent choice for subtly enhancing a wearer's physique, they also do a good job in concealing unwanted curves. For example, a cotton sleeveless shirt worn on top of another sleeveless shirt with a thinner weave can make the upper body look fuller. Moreover, black sleeveless T-shirts and other dark-coloured designs can help make the wearer look slimmer than he is.
Tip 4: Do try to balance the design of the sleeveless T-shirt with that of the bottom garment.
Relatively plain trousers or shorts are a good match for ornate sleeveless T-shirts. Conversely, a plain sleeveless T-shirt looks good with patterned trousers or shorts. This way, the top and the bottom garments do not have to fight for attention. Just being able to wear a sleeveless T-shirt is sufficient proof of a man's better-than-average physique, and that in itself should be enough to attract positive attention.
For example, a graphic design sleeveless T-shirt may be paired with simple khaki trousers, thus letting the shirt take the centre stage. On the other hand, a plain sleeveless T-shirt may be paired with stylish vintage jeans that add personality to the whole ensemble. Moreover, the sleeveless T-shirt's colour should match the wearer's skin tone. Generally, T-shirts in dark, muted hues are recommended if the wearer is tanned or has darker skin tones, while T-shirts in lighter hues are better for those with lighter skin tones.
Tip 5: Don't buy sleeveless T-shirts with offensive content.
As a general rule, any garment, including sleeveless T-shirts, that may incite hatred or violence when worn in public should be avoided. Of course, statement shirts that advocate widely-recognised principles, such as peace and freedom, are generally acceptable. Also, sleeveless T-shirts with funny messages that do not offend anybody can be worn at the beach, gym, or any other casual occasion where a sleeveless T-shirt is appropriate. Sleeveless shirts do not even need to have a lot of printed designs just to make them stand out properly, instead it is more about choosing the right kind of fabric, texture, and cut that spells the difference between what looks good on the wearer and what does not.
Tip 6: Do read the details of the product label.
Reading everything that is written on the product label can help a lot in figuring out which sleeveless T-shirt to buy. For example, the fibres contained in the fabric give clues about the T-shirt's durability, elasticity, and other characteristics that buyers are looking for. For example, untreated, pure cotton sleeveless T-shirts, while being very comfortable to wear, are quite prone to pilling so they start to look worn out faster than T-shirts made of other types of fabrics. On the other hand, Lycra sleeveless T-shirts should always be washed with cold water because warm water reduces the fabric's elasticity. These details are the same reason some men prefer nylon sleeveless T-shirts because of their easy care properties. Aside from nylon, cotton is also a popular choice for men's sleeveless T-shirts, as it can be washed in high temperatures, making stains easy to remove.
Moreover, the label also indicates how the garment should be cleaned, dried, and ironed, which is important to know for people who may not have the time, the energy, and even the patience necessary to maintain delicate fabrics. It is also important to know where the garment was manufactured, as some places outside the UK may have lax quality control standards.
How to Buy Sleeveless T-Shirts on eBay
eBay has a large number of sellers who offer hundreds of styles of sleeveless T-shirts for men, making the selection process easy and enjoyable for shoppers. To get a complete list, you can type "sleeveless men's T-shirts" to generate pages upon pages of different interesting designs that you can browse through. If you do not want to search hundreds of items to find the right T-shirt or if you have a particular product, brand, size, or colour in mind, type the original search term and additional keywords that describe what you are looking for. For example, typing, 'men's large sleeveless T-shirt' generates a list of large-sized sleeveless T-shirts for men.
Before making a purchase, read the seller's returns policy so that you can return or exchange your T-shirt, should you need to. However, to avoid paying postage fees for returns, make sure you check all product's details, including sizing information before buying the item. You can also contact the seller for more information if you need to.
Conclusion
Sleeveless T-shirts are starting to become popular again. Unfortunately, these types of shirts, most often seen worn by bodybuilders and gymnasts, are widely considered to be double-edged. They do wonders if styled right, but they may cause fashion disasters otherwise.
A man should decide whether the shirt is to be worn as a standalone upper garment or as an undergarment. Moreover, the sleeveless T-shirt's design should be flattering for one's body type and the T-shirts that leave little to the imagination are better avoided. Subtlety is important in any kind of fashion statement, regardless of whether it a sleeveless T-shirt or not.
Contrasting the sleeveless T-shirt's design to that of the bottom garment is highly recommended in order to avoid creating loud and clashing combinations. Moreover, sleeveless T-shirts with offensive graphics or messages are to be avoided. Finally, reading all the details on a T-shirt's labels is a must in order to avoid inconvenient surprises regarding fabric's properties and maintenance requirements.