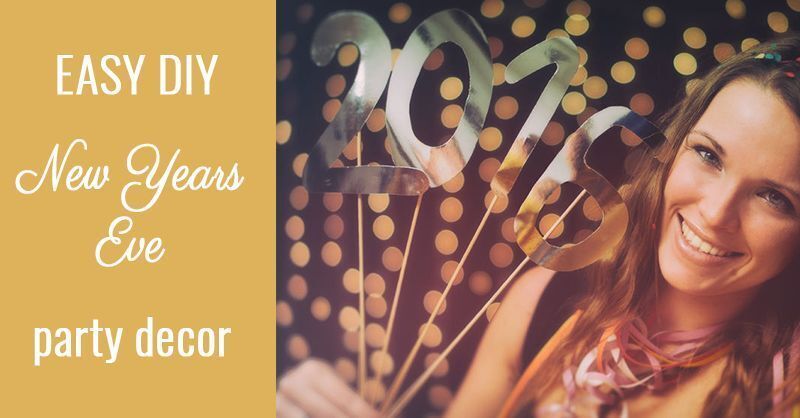 Throwing a big
New Year's Eve bash
at your place this year? In my opinion, half the fun is decorating for the big night!
After Christmas, it's fun to break away a little from the red and green and add in more silver and gold. Since the holidays are so close together, I don't like to spend too much time or money on making decorations for a NYE party.
Thankfully, New Year's Eve decor really doesn't need to be expensive or time consuming. Making your own DIY decor is easy and fun, especially if you can get some friends to help out.
Here are 6 easy DIY New Year's Eve decor ideas that will get your space ready for a party in no time!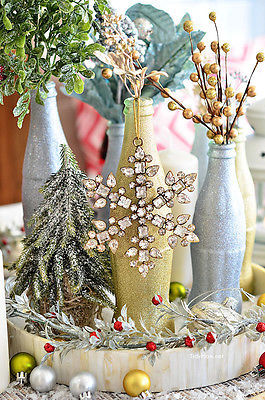 #1 METALLIC CENTREPIECE
When it comes to New Year's, I always think of metallics and glitter. For inexpensive decor, try spray painting recyclables that would otherwise get tossed. Fizzy drink bottles, tin cans and even wine bottles are transformed with a coat of
metallic paint
and some glitter!
Create a festive centrepiece for the table or cute containers to hold the silverware at the snack table.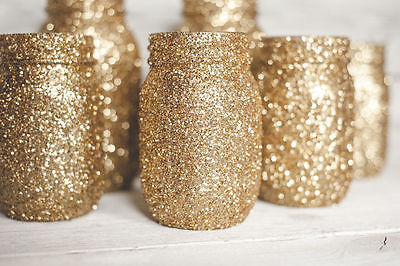 #2 GLITTER MASON JARS
For a soft glow throughout your home, create some easy, DIY votives.
Grab
mason jars
and give them a healthy dose of glitter and paint. I love the look of just painting or adding glitter to the lower third of the jar. You can also experiment with creating stripes or polka dots. Leave the lids off, and place
battery operated candles
inside for a safe glow!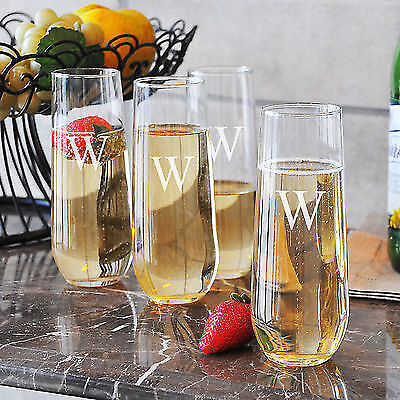 #3 CHAMPAGNE FLUTES
Get ready for the champagne toast at midnight! Make extra special glasses for everyone to use with dishwasher safe craft paint. Try polka dots, stripes or create an ombre effect using spongey paint brushes. Or, you could personalise everyone's glass with their initial!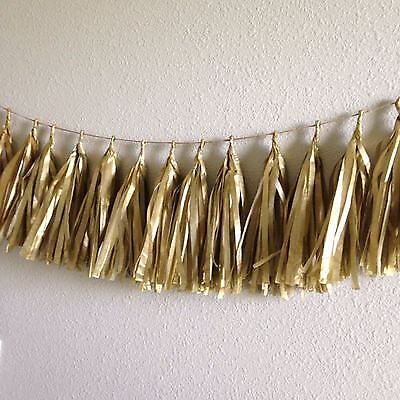 #4 TASSEL GARLAND
Dress up the snack table with an eye catching garland.
Use
metallic tissue paper
to create oversized tassels and string them up on the wall. To make a tassel, just cut out 6 long strips of tissue paper. Stack on top of each other, give the centre a good twist, then fold in half over a string. Secure with a bit of
hot glue
. Use an odd number of tassels to create balance.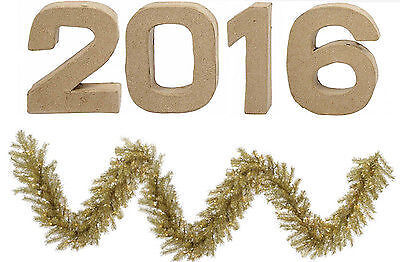 #5 FRINGE-Y NEW YEAR SIGN
Say goodbye to last year with a fringe-y version of the new year!
Cut out the new year's numbers using cardboard or just grab some
cardboard craft letters
. Give them a coat or two of metallic paint. Then cover them with a matching metallic garland. The result is fringe-y and eye-catching.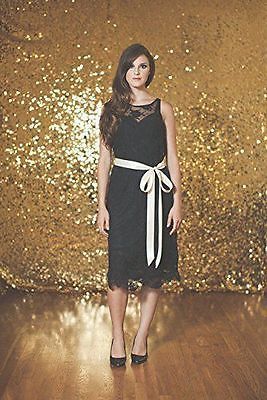 #6 DIY PHOTO BOOTH
Have a bunch of selfie-loving pals? Set up a DIY photo booth! Making your own background is pretty simple if you have a blank wall in your home.
Designate the photo area and hang up rows of garland, streamers or a collage of balloons. You could even place the fringe-y numbers from #5 in the background to commemorate the year in all the pics. Set out some
hats, glasses and other props
for some hilarious photo shoots.