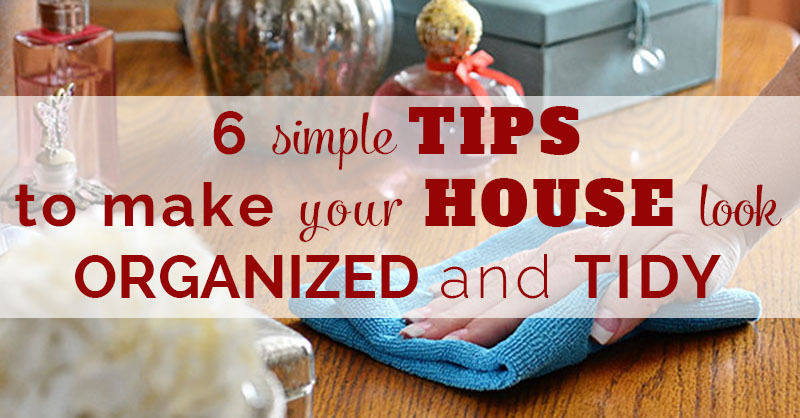 No one likes a cluttered house and a cluttered house is hard to keep clean.

Organising your home can be a daunting endeavour. Aside from the obvious of getting rid of excess stuff, there are few things you can do daily that will make your house look and feel less cluttered and more organised.


MAKE THE BED
Making the bed just makes a room seem more organised and tidy. There's less visual clutter so your bedroom instantly appears cleaner.
"Making your bed every morning is correlated with better productivity, a greater sense of well-being, and stronger skills at sticking with a budget," wrote Charles Duhigg in his book,
The Power of Habit
. "It's not that a family meal or a tidy bed causes better grades or less frivolous spending. But somehow those initial shifts start chain reactions that help other good habits take hold."
DON'T PASS IT UP
Don't walk to another room empty handed – there's almost ALWAYS something in a room that belongs some where else – don't pass it up, grab it on your way and put it where it goes.
Put a
basket
at the bottom of the stairs to collect things that go up (or down) so you can take them next time you go.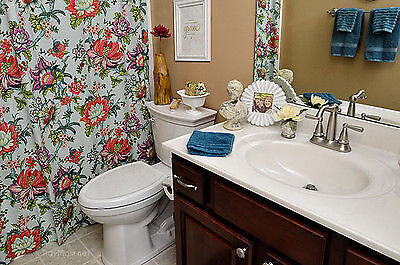 PUT THINGS BACK
Avoid the mess in the first place by getting in the habit of putting things away after they are used.
For example, when I get ready in the bathroom, I get out my make up and
hair dryer
,
styling wand
etc, when I'm finished I put them all back in the drawers/cabinets I got them from. This only takes seconds, no matter how late I'm running, I take the time to put it all away before I leave the bathroom.
If you don't have a place for it, you either need to make a place for it or donate/give it away.
In the kitchen, clean as you cook or if you're waiting on dinner in the oven, clean up the mess while it cooks.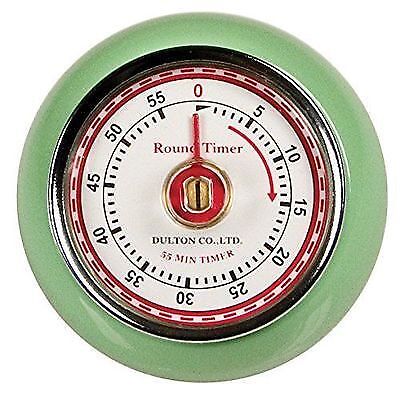 USE A TIMER
Set a
timer
for quick clean ups. Many days I will give myself 15 minutes and run through a few rooms and just pick up stray times, fluff and straighten the room. You'll be surprised how often this will motivate you to keep going. Get the kids to help – make it a game!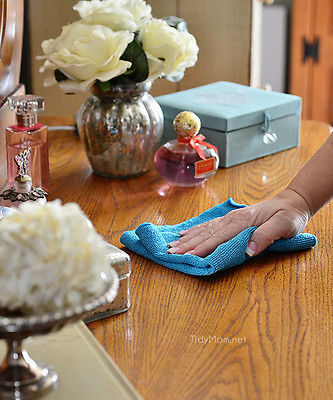 DUST WHILE ON THE PHONE
Most days I chat with my mom or daughter on the phone. Instead of sitting on the sofa, I will get up and dust a room while we chat. Multi tasking is my friend.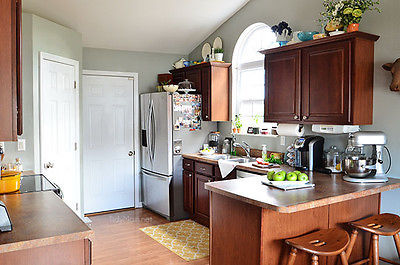 DON'T PUT IT OFF
This is probably my biggest household tip - clean as you go. You'll be amazed that many things only take a few minutes to do if you clean as you go, rather than hours of cleaning if you put it all off to do at once. If you stay on top of these things daily your house will look nice and you will be more organised and relaxed.
SOME OF THE THINGS I DO DAILY:
make my bed
wipe down the bathroom after I have got ready – I keep wipes and a cloth under the bathroom sink – and I give the bathroom a quick wipe down daily.
clear the dinner table and do dishes as soon as we finish eating.
stack the dishwasher any time there's a dirty plate – it really only take a few seconds, instead of having a sink or counter piled with dirty plates.
wipe off the counters and table.
sort post and throw out junk when you bring it in
do at least one load of washing
fold and put away washing as it comes out of the dryer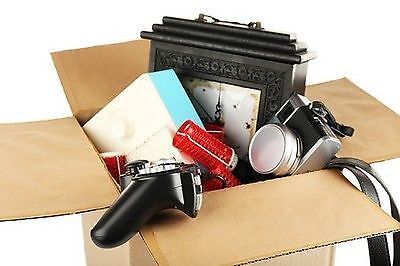 LETTING GO
Hanging on to stuff, the clutter, is only going to make your house look messier.
LET go of the unnecessary stuff and keep only what is truly needed .
Use
bins
,
boxes
or
bags
set up a clutter donation box or collection station in your home to place anything you decide you want to declutter that is not rubbish.
This box must be emptied regularly! When the box is full take it out to your car so you can drop it off at a charity shop.
OPTION: you could also set up a "sell box" and sell those items on eBay or have a car boot sale. Read my guide for
Car Boot Sale Tips
I hope these tips help you keep your home a little more organised without being overwhelming.

I'd love to hear things that have worked for you to keep your home more tidy.
CHECK OUT MORE
Want more helpful tips, recipes and other great ideas from TidyMom? Visit my site and social media @TidyMom on Pinterest, Facebook, Instagram and twitter.
Click the images below to visit more of
CHERYL'S HELPFUL GUIDES