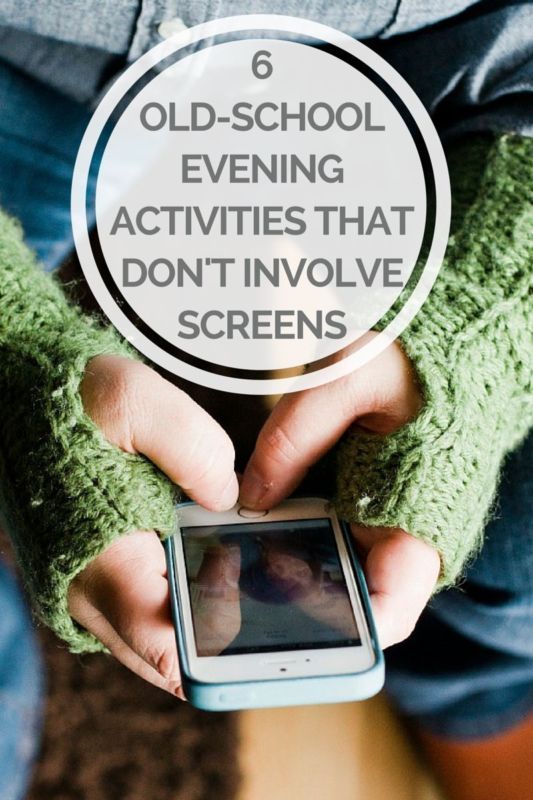 Here's the part where I just dive right into this topic by saying: I love my smart phone. And my tablet. And my laptop. The online world that exists in its current form has provided me with the opportunity to create my own business in ways I never dreamed of when in school and thinking about what life would look like in 20 years. And it is pretty awesome to live in a time where I can do everything from listen to any song I can think of to find a favourite
book from my childhood
that is out of print to drive to just about any address in the world with directions from a phone I carry in my pocket.
But I also can feel the push and pull of being too connected to the lives of others, to my work, to email, to status updates and find myself needing to build in more time away from screens. One might say I'm trying to disconnect to feel more connection when I have free time.
And here's the thing about free time: It can feel like we never have any. We've created so many ways to stay connected to people, to our jobs, to what's happening outside of us, that we have a hard time just being and sitting still without "checking in" with all that's seems to be happening inside our devices.
What would happen if you scheduled in "free time" one evening a week (or even a month) where you just went old school and put away all the screens for an hour or two?
Here are eight ways I'm trying this over here to inspire you to start your own list: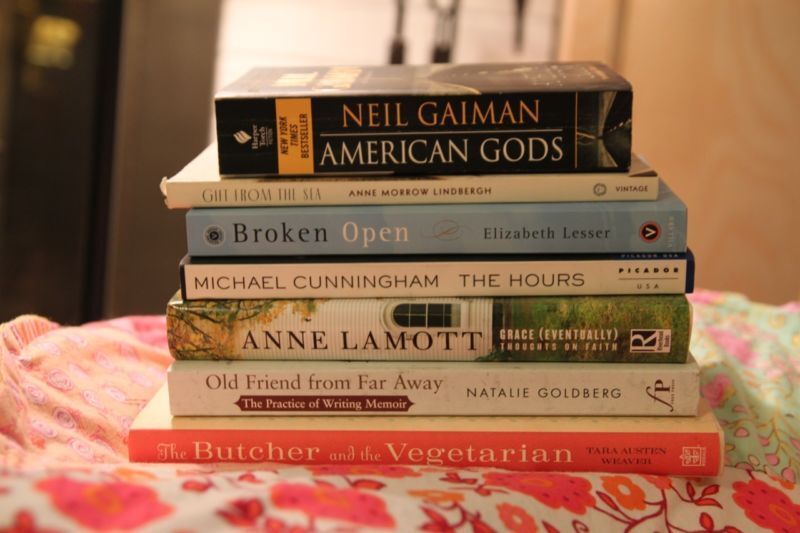 Reading a book you keep meaning to read one day
We all have that list of books we keep meaning to read. Mine includes several by Pema Chodron, American Gods by Neil Gaiman, The Signature of All Things by Elizabeth Gilbert, and so many others. I've gathered several in a basket next to my bed and am committed to working through them this spring and summer.

What books are on your list?

Make a list of the books you're longing to read, and then head to the library, buy one used, or take one down from your bookshelf. Most importantly, give your eyes a rest from a screen and hold a book in your hands. You could even create a two or three person book club to hold yourself accountable for this one.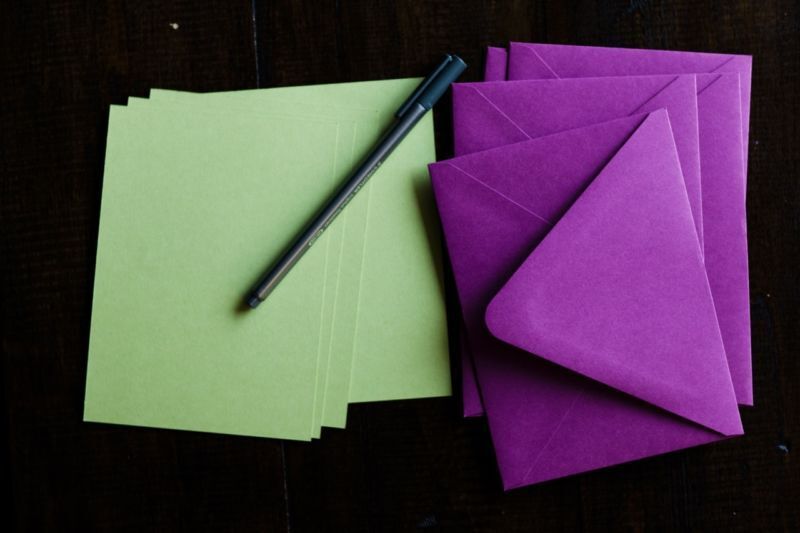 Writing thank you notes
Over the last two years or so, I've read several articles and had a handful of conversations about how writing thank you notes has changed people's lives. As I shared in my
guide about ideas for starting a gratitude practice
, noticing the gratitude in your life is actually good for your health, so it would make sense that letting someone know you're thankful for them would do the same.
Take an hour or two and write a handful of thank you notes to people in your life who've made things better for you lately. From co-workers to your spouse or children to the postal worker who helps you with a smile on her face, share your thanks by putting pen to paper.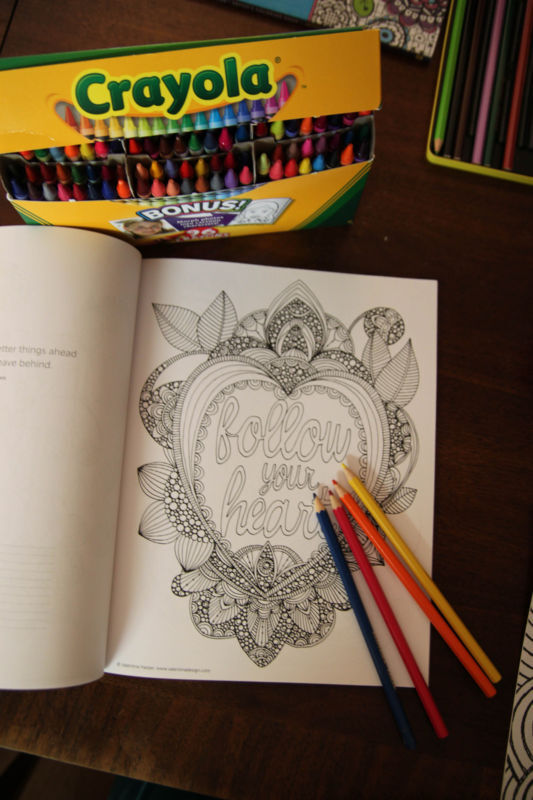 Colouring
Having a pre-schooler means I have quite a few crayons in my house. But here's the really fun thing: I've found that when I join her, we have the best conversations as we each get into the rhythm of choosing a colour and working on our individual colouring pages. I love that we have this simple activity to do together that doesn't take much preparation and is one we can enjoy together almost anywhere.
And I'm enjoying it so much that I've even begun colouring when she's not around as a way to centre myself and give myself a break in the middle of my work day. That rhythm you find when choosing which colour to use and then adding colour to a page can actually become a mindfulness practice to add to your self-care toolbox.
Check out my
Colouring for Everyone collection
for some great suggestions for colouring books for adults (and kids).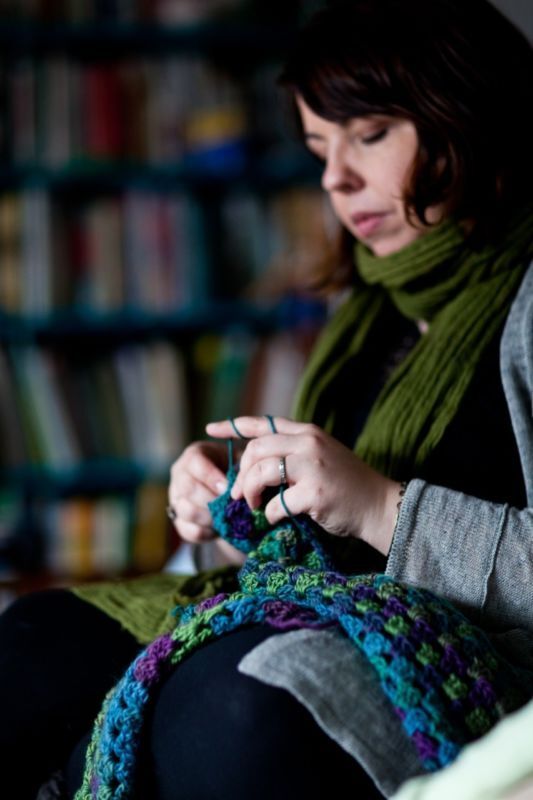 Crocheting (or knitting)
There's something so satisfying about making something with your hands, and the act of crocheting row after row gives me a place to rest my sometimes swirling mind.
With so many video tutorials available online, it is easy to get started! You can gather the tools you need, from
wool
to
crochet hooks
to a
book of patterns
, and put them all in a basket you keep in a place where you'll see it to remind yourself you want to put down your device and create something.
Make an evening of it where you put on some music or an audio book and just get to stitching. I like to think of the way it connects me to the women who came before me who would make blankets and jumpers for their loved ones.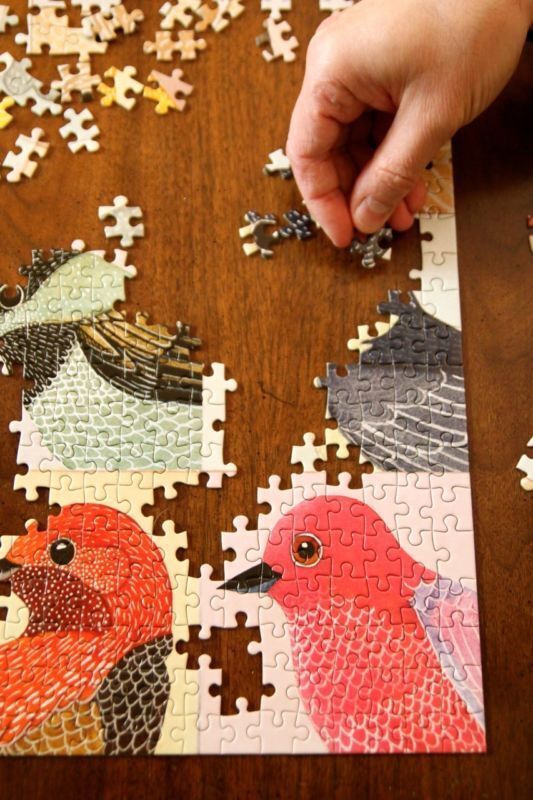 Putting a Puzzle Together
Over Easter this year, my family tackled a 1000-piece puzzle, and while we put it together, I began to remember how much I loved doing this as a kid. Puzzles evoke a sense of nostalgia and you can find one on just about any topic you can think of. The joy of gathering all the straight pieces and then beginning to fill in the middle satisfies that side of me that just wants life to be a bit simpler sometimes where all the pieces I need to complete something are waiting for me.
And because
puzzles
are fun for people of all ages, you can take one with you on vacation or get one out when family is visiting and it simply gives you something to do that doesn't have to involve too much talking unless you want it to. Perfect for rainy days when you're stuck inside and fun for evenings when you want to stop binge watching House of Cards.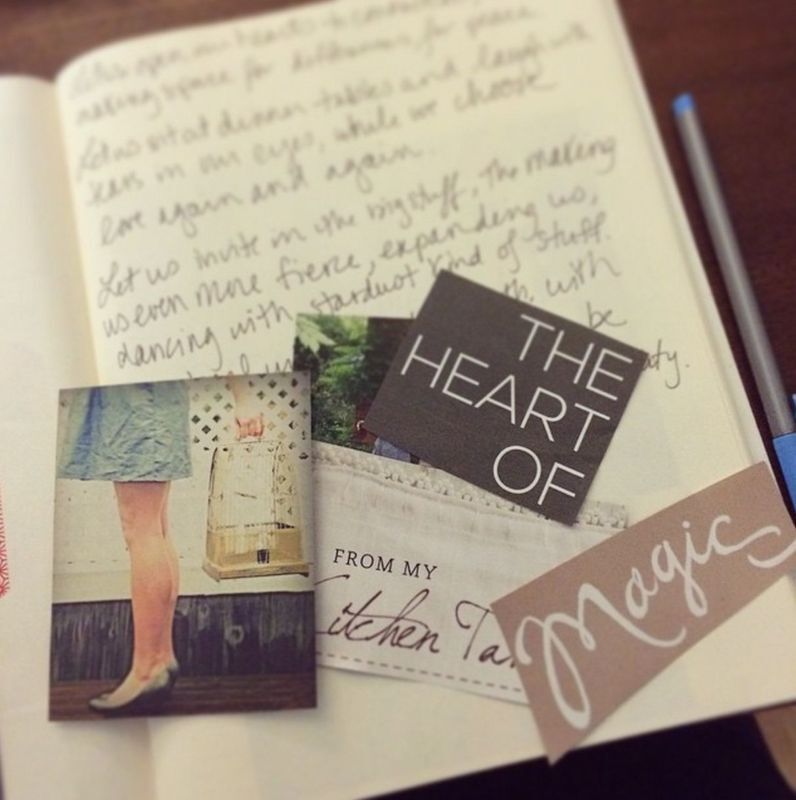 Dreaming
Another activity I'm doing during the evenings when I'm putting my phone in another room and closing my laptop is creating a vision journal for myself full of dreams I want to live into reality one day soon. I'm taking a
Moleskine notebook
and filling it with images and words I'm cutting out from a stack of magazines. I'm giving myself prompts like "The colours I'm drawn to" and "The next step for my business" and "The way I want to live" and finding the images and words that speak to these prompts.
I just stick them in with glue sticks or tape them down with Washi tape. Simple and fun. Takes me back to my middle school years, while it also helps me begin to envision where I want my life to go.
Whether you schedule in an hour a day, an evening a week, or even a Saturday a month where you give yourself a break from screens, I hope you'll remember that it isn't about feeling guilty about being on your phone too much. Nope. Instead, it's about noticing how you're doing and feeling when you're using your devices. Listen to when you need a break and give yourself one with some simple old school fun you can have at your kitchen table.