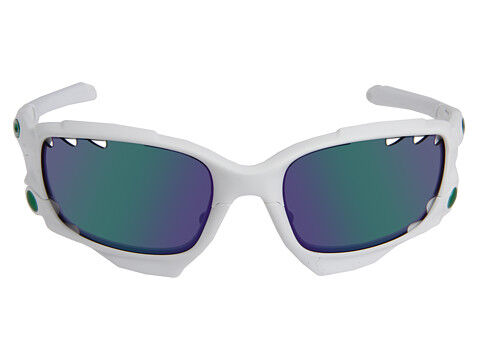 Sunglasses are among the most fashionable accessories that can be added to any outfit. Precursors were glasses made from walrus ivory and used to block the harmful rays of the sun. The earliest known versions of what were actually called sunglasses came to life in China during or before the 12th century. According to ancient documents, these crystal constructed shades were used by judges in Ancient China to hide facial expressions as they questioned witnesses. The trend came to Europe with Marco Polo before travelling to the U.S., where it would spark widespread adoption in the early 1930s.
Although many styles of have been introduced, nothing much has changed with sunglasses. Their usefulness continues to span from protecting the eyes to making cool fashion statements. With that said, these sexier specs can't perform if they're smashed to pieces, which could very well happen if a consumer does not keep durability in mind.
Importance of Durability
Durability is one of the most important points to consider when buying sunglasses. No one wants to buy anything that falls apart weeks or even months down the road. Durability is tied directly to workmanship and quality, and being stuck with a low quality item can be frustrating to say the least. Falling into the habit of buying cheaply made sunglasses could result in a cycle that sees the consumer purchasing replacements on a regular basis.
The degree of durability can literally make or break a pair of sunglasses. In order to get the best bang for their buck, consumers basing a purchase on this critical element should keep these six factors in mind.
1. Frame Material
When it comes to sunglasses and durability, the construction of the frames is one of the top factors to look at. Sunglasses are typically made of metal, plastic, or nylon.
| Material | Characteristics | Ideal Usage | Concerns |
| --- | --- | --- | --- |
| | Strong, lightweight, rigid | Everyday | Certain types of metals trigger allergic reactions |
| Nylon | Strong, flexible | Everyday, sports | Brittling |
| | Lightweight, flexible | Everyday, sports | Brittling, discolouration |
Materials makes a big difference in the look, style, and comfort level of any pair of sunglasses. Knowing which material works best allows the sunglass owner to gain long lasting enjoyment out of their chosen pair of sunglasses.
2. Lens Material
The lens material affects many key aspects of sunglasses, including cost, weight, and durability. Here is an overview of the materials most commonly used by manufacturers.
| Material | Advantages | Disadvantages |
| --- | --- | --- |
| Glass | Scratch resistant | Expensive, bulky, cracks on impact |
| NXT polyurethane | Superb impact resistance, great optical clarity | Substantially more expensive than other material |
| Acrylic | Superb impact resistance, affordable alternative to polycarbonate | less durable and optically clarity than glass or polycarbonate |
| Polycarbonate | Superb impact resistance, affordable | Optical clarity inferior compared to glass or NXT |
The material of the lenses vary as one can tell. The choice of which to purchase is based on the preferences of the wearer and what they are most interested in. These are just a few things to consider when looking for a pair of durable sunglasses.
3. Lens Construction Method
The construction of the lens also attributes to the durability of sunglasses. For the most part, lenses are made using two methods: injection moulding and thermoforming. Often referred to as the bend process, the latter method uses a tool to bend the base of the material to create lenses that are cheaper than those constructed from other techniques. However, the results of this method is typically a lens that lacks optical clarity. Injection moulding delivers exceptional clarity, in addition to impressive sturdiness that makes it highly resistant to cracks and fatigue.
4. Lens Coating
Lens coating is another variable that weighs into the durability of sunglasses. Some glasses contain multiple coatings, which may include anti-reflect coats to eliminate the distracting glare reflecting off the lenses, coats to repel water, and anti-scratch coats designed to improve overall durability. Anti-scratch coating is a feature that would be of interest to the consumer concerned about longevity. Buyers should keep in mind that in most cases, the more layers of coating added to the lenses, the more expensive the glasses.
5. Hinges
Hinges are often overlooked, but happen to be one of the most important factors in selecting a pair of durable sunglasses. The overall quality of a hinge is generally influenced by the frame material, and thus some are known to be more durable than others. Many sunglasses with nylon frames feature hinges that are embedded into the framework, which in most cases, results in a stronger design. Frames made from acetate and metal tend to be more flexible in terms being able to fit larger heads, but sacrifice a bit of durability in the process.
6. Brands
Durability speaks to quality, a vital element that is often associated with some glasses based on brand name alone. For instance, Ray Ban, one of the oldest manufacturers in the industry, has a long reputation for creating high quality products. A consumer does not have to opt for major brands to secure something reliable, but it never hurts for one to limit their search to trusted names.
Diesel
Eye-catching designs and superior durability accompany the Diesel label around the world. Diesel is known for its vast selection of sunglasses sporting innovative designs and sturdy metal hardware. Variety and undeniable flair has made this brand a hit with the everyday Joe on Main Street as well as the stylish celebrity on Hollywood Blvd. That notoriety is reflected in the price tag as Diesel sunglasses are one of the most expensive brands.
Fendi
Fendiis another luxury brand name that has become common in star-studded circles. Paris Hilton, Whitney Port, and Eva Longoria are just a few of several celebrities that have been spotted wearing the Italian made brand. Fendi sunglasses aim for style, but also excel in the performance department with great clarity and durability. Consumers can count on top notch quality when picking up a pair of Fendis.
Oakley
One of the top brands in the industry, durable designs are a major point of focus for Oakley. The company designs sunglasses to suit a broad range of activities, including golf, running, cycling, and a diverse pool of water-based sports. Oakley cleverly combines style and protective features into a single package, which results in some rather unique presentations. From simple and straightforward to bold and flamboyant, Oakley offers a nice variety to accommodate the sunglasses enthusiast.
Maui Jim
The distribution of Maui Jimsunglasses was initially limited to Maui, but has been extended to beach bodies around the world since 1991. While the brand is known for its wide selection of beach-friendly shades, its existing collection is much more diverse. With dozens of styles featuring cutting edge design technology, Maui Jim sunglasses offer durability for relaxed beach goers and adventurous athletic types alike.
Ray-Ban
Over the years, the Ray-Ban name has become synonymous with stylish sunglasses. The Ray-Ban catalogue features classic designs such as the Aviator, in addition to the modernised line of Jackie Ohhs. While the name is world renowned, this brand has a reputation for delivering accessories that are highly fashionable, yet affordable. Factor in a track record for quality that spans generations, and this a brand that fans of durable fashion can't go wrong with.
Buying Sunglasses on eBay
eBay offers a wide selection of sunglasses from sellers around the world. In addition to a huge selection, the popular auction site also offers a plethora of ways to find what you're looking for. You can start by using the standard search feature on the homepage, which scans the site for the items you want based on the keywords you enter into the box. There is also the Advanced Search tab, a function that lets you get more targeted by basing your search on criteria such as price and location.
Even sunglasses constructed of the most durable materials and methods can be easily damaged if not handled with care. For this reason, you may want to consider asking the seller to insure the item you purchased. This way, should anything happen, your sunglasses are covered from the moment they leave the seller to the moment they arrive at your front door.
Conclusion
No matter how simple of an accessory they may appear to be, buying a good pair of sunglasses is not always easy. This is especially the case when you have your sights set on something that is both fashionable and durable. There is so much to think about, and overlooking a single factor could result in a situation that leaves you feeling disappointed. You could choose a lens material known for its durability, but if the construction method doesn't accommodate it, you might end up with scratches or cracks all the same. It's important to keep in mind that the importance in lense material is about what's most attractive and useful to the wearer. Or maybe you choose a pair that has adequate construction, but lacks the coating technology needed to maximise that dependable build. The unpredictability factors is why you should weigh all the key variables into the mix. Once you exactly know what to look for, you can head over to eBay and find sunglasses that will keep you looking cool and comfortable for many years to come.