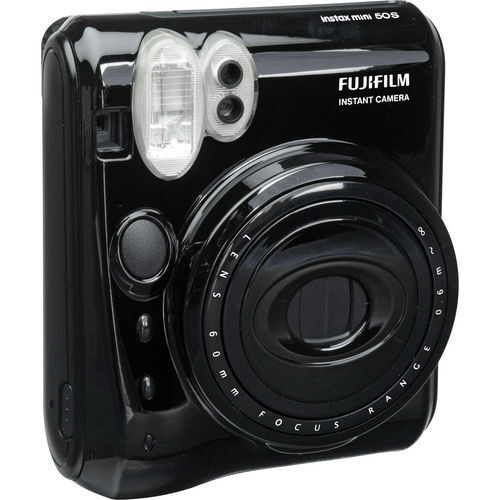 Whether using an old film SLR camera that has been owned for many years or a recently purchased second-hand film camera, there are certain accessories to accompany the camera which every photographer should consider buying. While film cameras are less popular than digital cameras these days, there is a quality difference between digital and film photographs which leads many keen photographers to own and use a film camera for certain projects or particular pictures.
There are many accessories available for film cameras, some of which can be bought new, while others may be more readily available as second-hand purchases. Some accessories for film cameras include lenses, films, filters, camera bags, and tripods. There are many different makes and types of all these items as well as varying price ranges for people with smaller or larger budgets. There are also different places to buy film camera accessories, including in brick-and-mortar stores, but one of the most popular and reliable sources is eBay.
Popular Camera Accessories
When considering purchasing accessories for a film camera, the decision needs to be made whether to buy second-hand goods or new items. As film cameras have been taken over in popularity by digital cameras, it can be harder to find brand new accessories for film cameras, depending on the item being sought. Second-hand accessories for film cameras can offer lots of choice and are often a lot cheaper than buying from new.
1. Lenses
There are a wide variety of different lenses available for purchase, including wide angle, macro, telephoto, and zoom lens. Popular lenses include fixed focal length lenses of 50mm and 35mm, for example. When buying lenses for a film camera, firstly make sure the lens is compatible with the make of camera it is being bought for. Canon lenses work with Canon cameras and Nikon with Nikon cameras, of course, but unless an adaptor or converter is purchased too, a Canon lens will not fit the lens mount on, for instance, a Nikon film camera and vice versa. Third party lenses are also available from manufacturers such as Tamron and Sigma. These lenses are designed to work with specific cameras such as Nikon DSLR's or Canon or Olympus DSLRS, but are not manufactured by the camera manufacturer. These lenses are often cheaper to purchase, and second-hand lenses can also be reasonably easy to find. When buying second-hand lenses for a film camera, check for any scratches on the lens, and make sure it is in fully working order before purchasing.
2. Tripod
A tripod is an essential accessory to own in conjunction with a film camera. While tripods are important for any photographer, whether using digital or film, the main difference for the film photographer is that it is expensive to waste film. When taking photographs in low light or night photographs without the use of a tripod, most photographs will end up being blurred. While with digital photography it can be seen immediately whether the shot is blurred and another can be taken, it is not until the film is developed when using film cameras that the quality of the photograph can be judged. A tripod is therefore vital to use with film cameras in order to keep the camera steady, especially with night photography or low level light photography. When considering what type of tripod to purchase, it can be important to decide where and how the tripod will mainly be used. If it is used for landscape or wildlife photography, for example, the photographer may need to carry it for quite long distances; therefore, a lightweight tripod could be a good purchase. Heavier weight tripods may be more stable, however, and less likely to sway or get knocked over. There are top makes of tripod, such as Manfrotto, which, while sometimes expensive, can last for many years if the correct one is purchased. The height of the tripod is important, so check how far the legs of the tripod will extend. This is particularly important if the photographer is tall. Some tripods come with spirit level indicators to show when the camera is level, which can help with landscape shots in particular. Monopods may also be another option for the film camera photographer to consider buying. Instead of three legs, they have one and, as such, are not as stable; however, they are more portable as they are lighter, and they can also be used to pan easily and quickly when taking photographs of sporting action for example.
3. Camera Bag
Along with all the other accessories for a film camera, it is useful to own a camera bag to keep all the other accessories in. Things to think about before purchasing a camera bag include whether a rucksack style or messenger style is best, the size of the bag, and the type of compartments. Many photographers own more than one type of camera bag. A large rucksack bag can be useful for walks in the country and landscape photography, and depending on the size and compartments of the bag, they can often allow room for a camera body, a few lenses, a flash, battery packs, and sometimes a sling for a tripod. Smaller bags may be more suitable for trips into a city or taking locally. Small bags can often fit a camera body and perhaps one lens as well as a few filters, some spare film, and perhaps either a flash or battery pack. When looking for a camera bag, as well as the size of compartments, the type of padding and protection for the film camera and camera accessories that the bag offers is also a consideration. Check that the bag offers enough protection for the key items such as camera and lenses; other compartments for film or filters are less important in terms of protection and padding.
4. Filters
For digital photographers, filters are used less often than they are for film photography because a digital photograph can have a filter effect added to it in the editing process. For film photography, a filter can be necessary to get the desired effect for a photograph. There are a wide variety of different filters, including UV, neutral density filter, coloured filters, and polarizing filters. For filters that screw on to the lens, they can be bought new quite easily for film cameras as they are still a popular item, and people will also buy them for digital cameras. For second-hand purchases, check for the possibility of any scratches on the filter that may affect the quality of the end result.
5. Film
As the popularity of film cameras has dwindled in the digital age, 35mm film has become harder to come by. Some local camera shops will still stock a small range, but larger specialist shops may also be a good bet as well as eBay being an option for purchasing film online.
There is the option of buying black and white film or colour. Check the speed of the film to be bought. With a digital camera, the ISO can be changed after every photograph if necessary. If moving from bright light to low light, this is not possible with a film camera. The photographer must therefore choose which type of film to put in the camera before taking the camera out to shoot some pictures. Most film makes usually come in three speeds: 100, 200, or 400. 100 would be used on a very bright day, and 400 on a cloudier day. There are different makes of film to choose between, with Kodak being popular and Ilford being a popular black and white film manufacturer.
6. Winders
While some cameras, such as compact film cameras, may have an automatic film rewind button, other older cameras or SLR cameras may require use of a winder to load or rewind the film once it is finished. Ensure that the winder fits and works with the brand and model of camera it is intended for use with.
Find Accessories for Film Cameras on eBay
To look for film camera accessories on eBay, head to the eBay homepage. Begin by opening the All Categories tab and then clicking on the electronics tab, followed by clicking the link for Cameras & Photography, followed by the All Categories link on the left hand side. Open the category entitled Film Photography. From there, links are available to a variety of subcategories, such as Film or Motor, Drives & Winders. Search available item listings, or refine the search further by using new options on the left side of the page. Alternately, try entering specific terms into the search bar at the top of any eBay page.
Conclusion
There are a great many different types of film camera accessory available. Essential and popular accessories include lenses, filters, film, and tripod. While some accessories can be harder to come by, such as 35mm film, which can be bought online from eBay or from a specialist camera shop, other items such as tripods can also be bought more readily on the high street in electrical stores or department stores. As with all camera equipment, it is important to look after film camera accessories and ensure they are kept in appropriate conditions to make sure they last many years.