You might be thinking why write a guide on something that we're all so familiar with! We would like to take this opportunity to explain the some facts about this subject as there are many myths spread around about gas nail guns and nail fuel packs.
No 1 - Nail/Gas Not Compatible
All gas tools sold in the UK must meet the requirements of BSEN792 part13 standard to be CE marked. In this standard the manufactures are required to include in the operating instructions the compatible fasteners to be used with a clear a description of the type and dimensions.


---
No 2 - Warranty Invalidated
Most companies will offer to back up the tool should their nail fuel packs cause an issue where the manufacture of the gun refuses to help.
---
No 3 - Public Liability Invalidated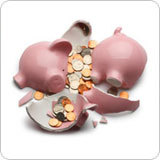 Some claim that if you use another make of nail fuel packs in their guns it invalidates the public liability insurance. This is a complete twist on this insurance as any professional manufactures or supplier carries public liability insurance, which more than adequately covers any situation.
---
No 4 - Training Certificate Invalidated

This situation could arise. There is now however a standard training available which cover the safe use of any nail gun to ensure you are always covered which is approved by the PFA.
---
No 5 - Gas
As with many products the quality of product can vary greatly from manufacture to manufacture. However this is often a personal preference as many brands offer a compatible product.
---
No 6 - Nails
With the introduction of the new Construction Products Regulations (CPR), which come into force in July 2013. The regulation requires that where a construction product can be CE marked, by complying with the relevant product standard or ETA, only this should be used. Nail fixings, are covered by the Standard EN14592.

To get this CE mark the manufactures have to not only put their nails through very stringent tests for strength and corrosion resistance, but also ensure the controls and testing procedures in the factories are kept at a high standard during manufacturing. Therefore any nail which is CE marked should meet the high quality and performance standard required consistently.
---
Important: CE Marking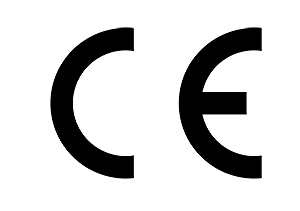 As mentioned above the introduction of these regulations are very important as any structural work must be carried out with CE marked nails. Most top manufactures now have this marking, but you should check before purchasing to ensure the nails will be compliant.

Part of this regulation also covers the coating of the nail. Bright nail should be avoided especially for any structural application as they do rust making way for potential issues further down the line.

Of course we would recommended you only buy your nails and gas from reputable company so as to ensure you are covered and have the back up where required, and to ensure no potential come back.


Thank you for reading this guide I trust you found it helpful. We have some experience with our company being in the trade for 35 years, selling Paslode, Nailfire and other nail fuel packs to building sites large and small.
---