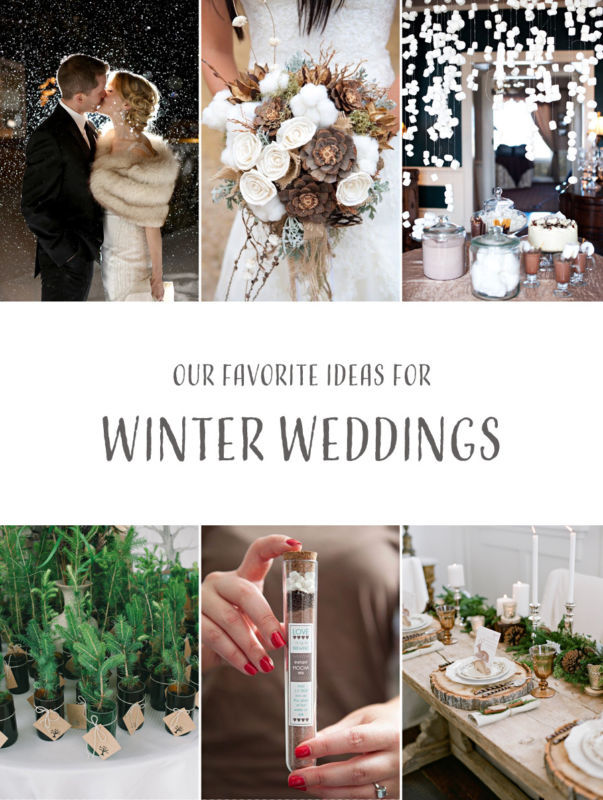 It's my favourite time of the year for parties and weddings. Winter weddings and holiday parties set an intimate tone and romantic mood starting with its inherently cosy atmosphere. Whether you are planning a wedding during these cold and snowy months or are looking for ideas for your next holiday party, today we are going to share our favourite winter party decor details with ideas to steal: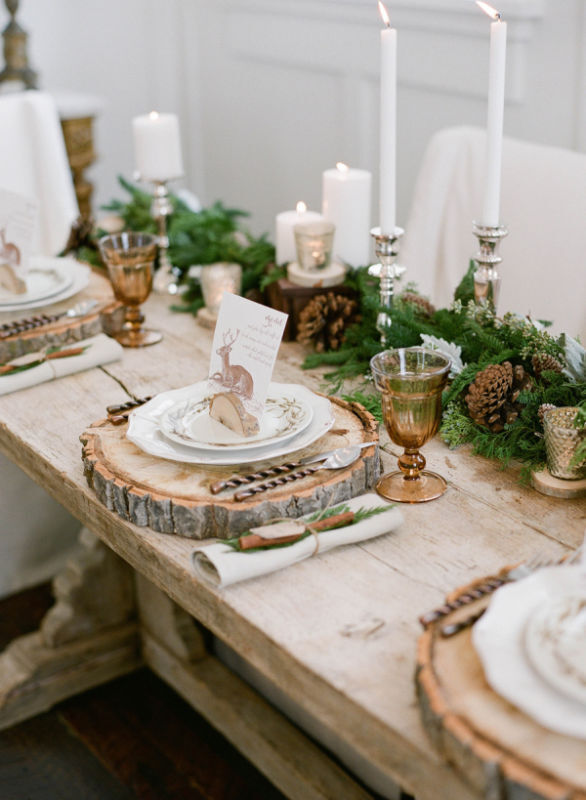 Add a caption
Photo: Jacque Lynn Photograhy Stlying: Michelle Leo Events
Use the winter setting to your advantage. Take inspiration from snowy fields and bare trees and pick a colour palette from there.
Using wood slices
is a great way to add texture and bring a bit of the outdoors in. We love using them as plate chargers, risers for vases and centrepieces, coasters and even as little party favours. You can find wood slices of
all sizes here.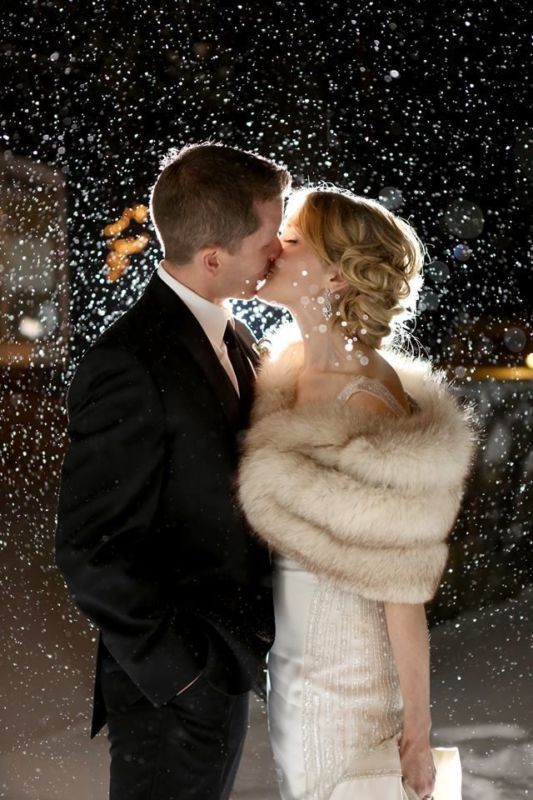 Speaking of using the weather to your advantage, let this photo speak for itself:
Just like a chance of rain on your wedding day, a chance of snow can actually be amazing for photos! It makes for beautiful bridal looks because the accessories and options to
dress up are aplenty.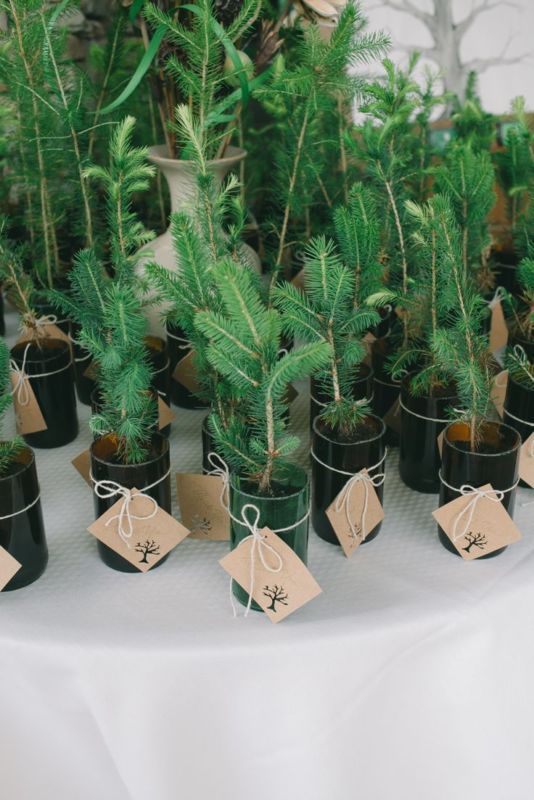 Even though nature isn't lush and abundant during the winter months, there are plenty of resources you can use to incorporate it in your wedding or holiday party. You can use evergreen
tree seedlings
as wedding favours, use evergreen swags to use as table runners and fresh wreaths to decorate chairs.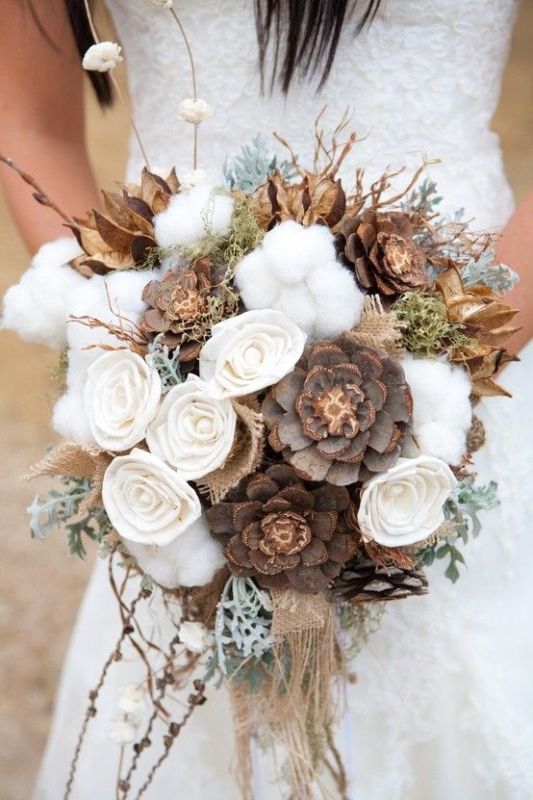 Since fresh flowers is something that we may not find many types to choose from, we love the idea of
using non-floral bouquets
for winter weddings. Below, the mix of balsa wood flowers with raw cotton and fabric flowers is gorgeous.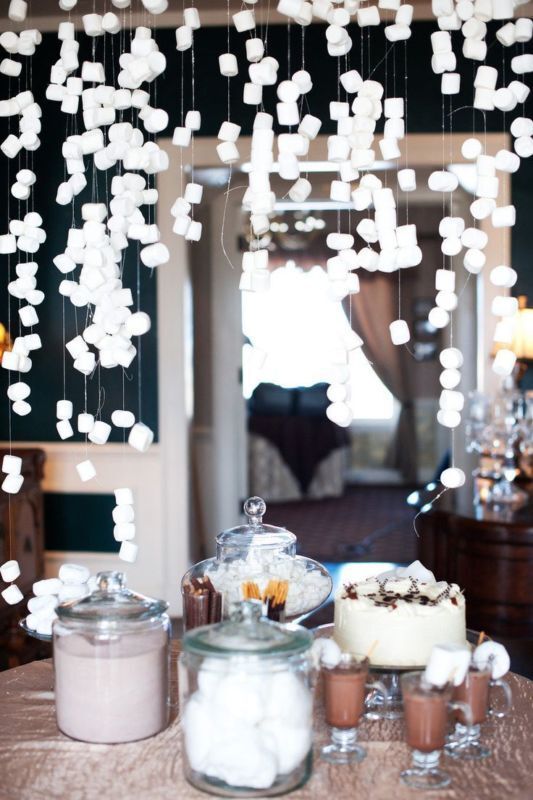 Perhaps my favourite idea for a winter wedding is a hot chocolate bar. You can offer different types of chocolate for guests with different toppings. Yum! Another option is to give hot chocolate kits as wedding favours, which you can easily make your own with
plastic tubes
and custom labels.
To decorate your hot chocolate bar, nothing more perfect than a marshmallow garland. You can string these in a heartbeat and hang above the dessert table. This flurry of fluffy white bits is whimsical, easy to make and a great cost effective decor idea to do.