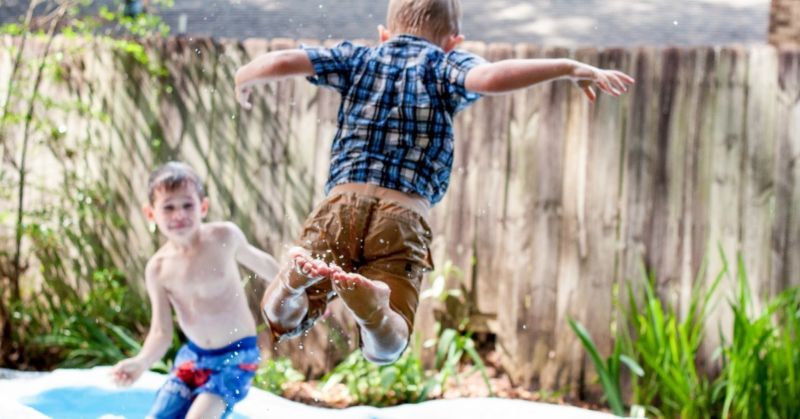 If you've got kids or grandkids, you can probably agree that they can really ruin things. I've got four wild kiddos at home and just the other night, my husband and I looked at each other over our dinged-up kitchen table with dried Play Doh and pasta particles stuck in the cracks and we just shook our heads.

There are six things you can pretty much plan on kids destroying, but these helpful hacks should help protect them!
Your Sofa
From bouncing to big spills, kids can really wreak havoc on a sofa. Mine has certainly seen better days. I'm constantly finding new stains on the fabric and crushed biscuits in the creases.
Save-Your-Sofa Hack: Use a
quilted sofa slip cover
that doubles as a blanket! These aren't the stiff plastic covers your grandma used to have; they're comfy, stylish, and protect your sofa at the same time!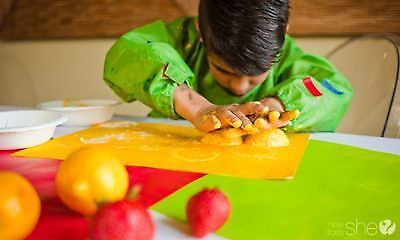 Your Kitchen Table
The kitchen table is the one place everyone gathers around for food, fun, and family time and boy can it take a beating. Utensils jabbed into the wood, scratches, stains, and enough dried food in the cracks to feed an army of ants.
Save-Your-Table Hack: Forget a tablecloth, use a
Floortex Table Protector
. These things are amazing! They are exactly like the mats your office chair rolls on, except they're meant for your kitchen table! Genius! They fit snugly on most tables and allow your family to go crazy while protecting the tabletop underneath.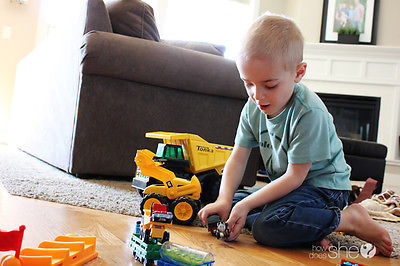 Your Carpets
With potty training accidents, spilt juice, and toothpaste crammed into the fibres, my carpets are a hot spot for stains. Do you know how many times I've wished I could follow my kids around with a Rug Doctor?
Save-Your-Carpet Hack: This little baby is the
portable spot cleaner
-small enough to tote around but powerful enough to eliminate carpet accidents right when they happen. Where have you been all my life?
Your Car
Climbing over seats with muddy football boots, eating fast food on the trip to grandma's house, juice cartons erupting like Old Faithful...it's no wonder your car looks like a war zone.
Save-Your-Car Hack: Don't go a day longer without seat protectors and for floor protection, WeatherTech floor mats are the best out there in my opinion.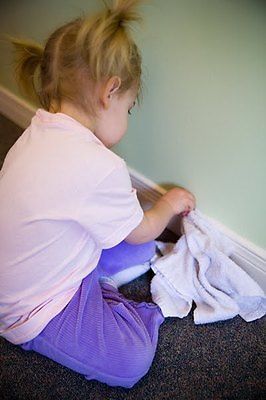 Your Skirting Boards
Ugh, skirting boards. They sure make a house look fancy, but they can get dirty in a flash, especially with kids around.

Save-Your-Skirting-Boards Hack: Get your kids to help you! First clean the skirting boards with hot water and vinegar then rub a dryer sheet along them to repel dust and dirt! So many people swear by this hack!
Your Walls
After six years of living life to the fullest, our once new house is showing serious signs of wear...especially the walls. Don't let all of those dings and paint chips build up.
Save-Your-Walls Hack: The reason most people don't get around to doing touch-ups is because it's not convenient. Try out this clever hack! Fill
handheld touch up rollers
with your wall paint colours and keep them in the kitchen cupboard. Now whenever you see chipped paint on your walls, you can take care of it stat.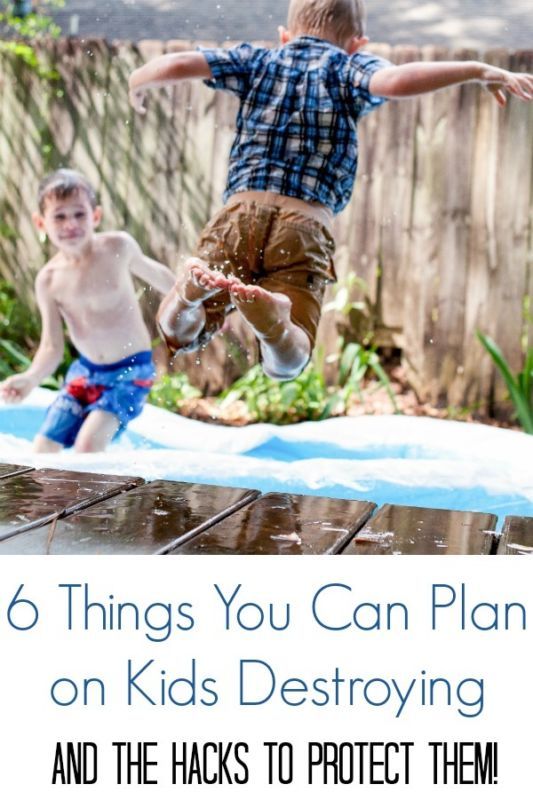 Now that you've probably got cleaning on the brain, here's another helpful guide to get you going!